There's a lot that goes into flooring for your home. It's one of the most important aspects of any house, and it can really make or break the look and feel of the entire space. But with so many options on the market these days, it can be tough to decide which flooring is right for you. In this guide, we'll walk you through all of the different factors you need to consider when choosing a floor for home!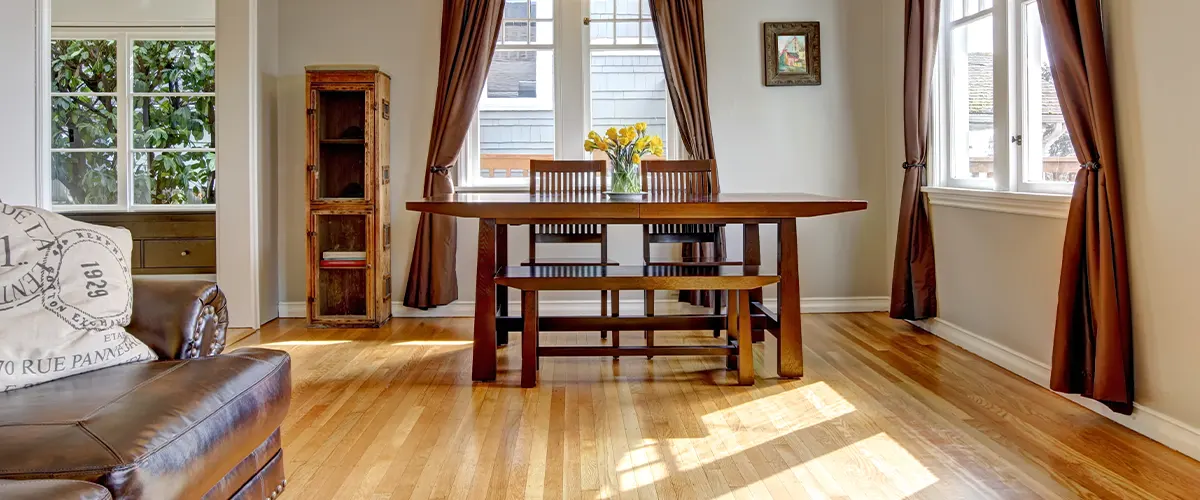 The Benefits Of A New Flooring Project
One of the biggest benefits of new flooring is that it can completely transform the look and feel of your home. A new floor can make your space feel brighter, more open, and more inviting. It can also help to update the overall aesthetic of your home and make it look more modern and stylish.
Another big benefit of new flooring is that it can be a lot more durable and long-lasting than older flooring options. New flooring can withstand a lot more wear and tear, and it won't show as much wear and tear over time. This means that you won't have to replace your flooring as often, which can save you a lot of money in the long run.
Finally, new flooring can also be a lot more comfortable to walk on and stand on than older flooring options. This is especially important if you have young children or pets who spend a lot of time on the floor. New flooring can help to reduce fatigue and joint pain, making your home a more comfortable place to live in overall.
Types Of Flooring For Your Home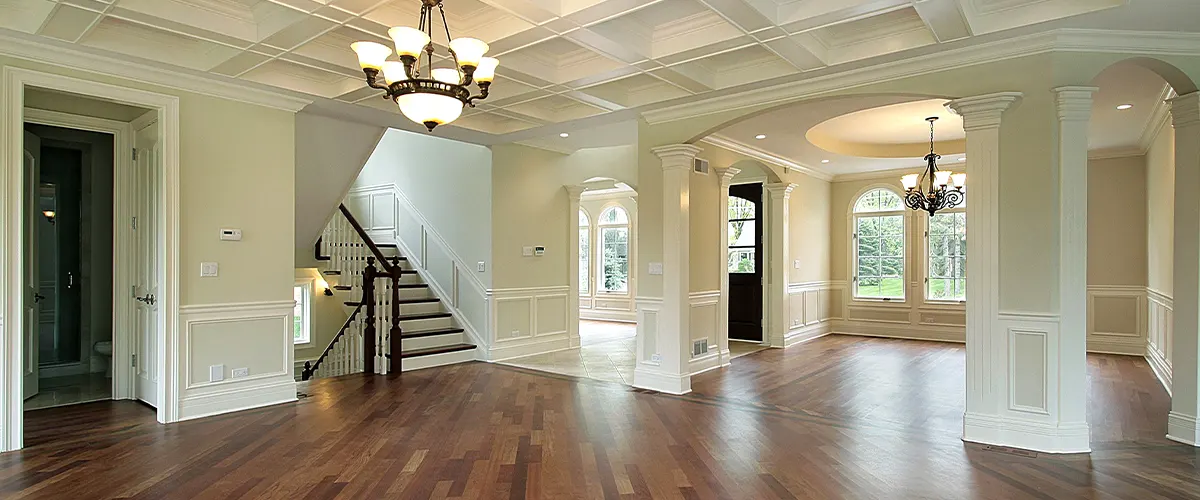 If you're considering hardwood floors for your home, you're not alone. Hardwood flooring is a popular choice for many homeowners due to its beauty, durability, and versatility. Hardwood floors are made from a solid piece of milled wood and contain solid wood all throughout. This makes them very durable and long-lasting. Additionally, hardwood floors can be sanded and refinished multiple times, so they can easily be kept looking like new for many years to come.
Popular hardwood varieties include maple, oak, walnut, and cherry. When choosing a hardwood floor for your home, it's important to consider the specific needs of your space. For example, if you have pets or small children, you'll want to choose a harder wood species that is more resistant to scratches and dents. Once you've chosen the perfect solid wood flooring for your home, you can enjoy the beauty and durability of this classic flooring option for many years to come.
Anyone who has shopped for flooring knows that there are many options to choose from. Carpet, hardwood, laminate, and tile are all popular choices, but tile is often the best option when you take the big picture into account. Tile is readily available from a variety of retailers, making it an easily accessible option for most homeowners. In addition, tile is generally more cost-effective than other types of flooring, making it a budget-friendly choice.
Plus, tile offers a versatile range of options in terms of material, color, and style. Whether you're looking for a classic ceramic tile or something more unique like marble, there's sure to be a tile that meets your needs. So when you're ready to install new flooring in your home, be sure to consider tile as an option since it's a resilient flooring type that work in most spaces, from laundry rooms to kitchens.
Porcelain is very similar to ceramic, but a little more expensive. Quality porcelain or ceramic tile is priced anywhere between $4 to $10 per square foot.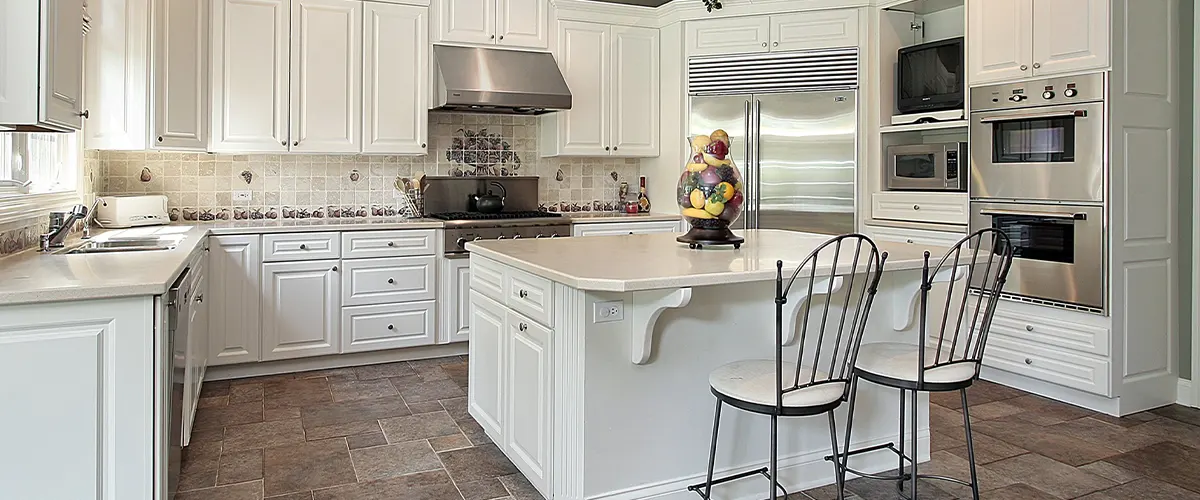 When it comes to flooring, homeowners have a lot of options. Carpet, hardwood, and tile are all popular choices, but they can also be quite costly. Laminate flooring is a more affordable option that offers many of the same benefits as more expensive materials. The floors consist of a particleboard wood base topped by wood or tile photo beneath a clear plastic protective layer.
This flooring is very DIY-friendly, and laminate offers a multitude of texture and color options. Laminate is also more resistant to scratches and scuffs than carpet, making it a great choice for busy households with pets or small children. If you're looking for an attractive and budget-friendly alternative to carpet or hardwood, laminate flooring may be the perfect solution for your home.
Most people think of cork as something that wine bottles are sealed with, or perhaps a Bulletin Board. It's light brownish color doesn't jump out at you as something that would be used for flooring. However, cork has many features and benefits that make it an excellent candidate for flooring in both residential and commercial properties. For instance, cork is a very strong and durable material. It is also antimicrobial and resistant to mold, mildew, and pests. Cork is also a great insulator, both acoustically and thermally. And, perhaps most importantly, cork is a sustainable resource that is relatively easy to source. When it comes to flooring, cork deserves a closer look.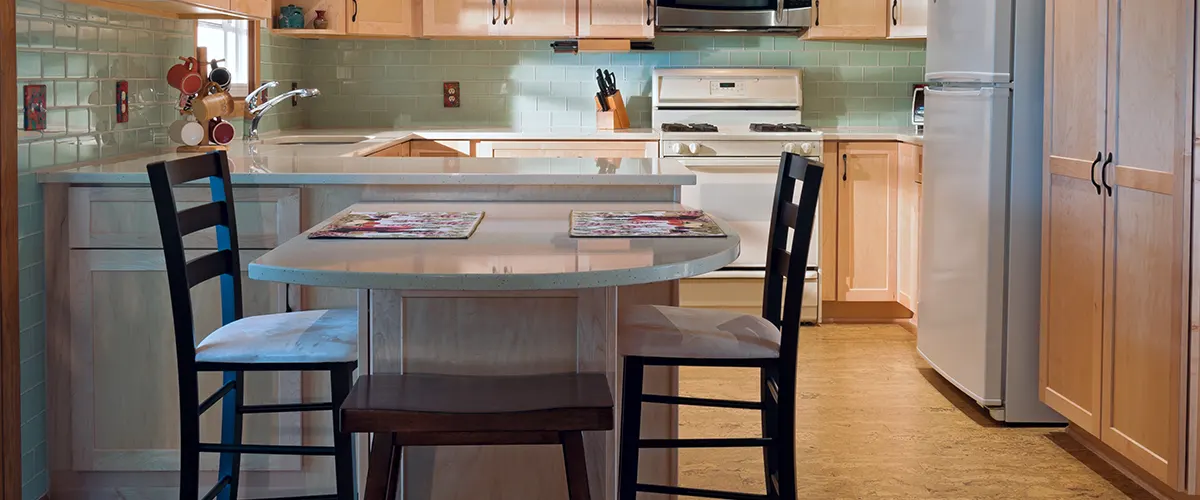 #4. Luxury Vinyl Flooring
These days, there are nearly endless options when it comes to flooring. If you're looking for something that has the classic beauty of wood or stone but without the hassle of installation or high price tag, then luxury vinyl flooring might just be the perfect compromise. 
This flooring is made to look like other types of flooring but is actually a durable, easy-to-care-for synthetic material. Luxury vinyl comes in a wide range of colors and styles, so you're sure to find something that fits your aesthetic. And because it's so durable, it's ideal for high-traffic areas or homes with pets. So if you're looking for an attractive and low-maintenance flooring option, luxury vinyl is definitely worth considering.
#5. Engineered Wood Flooring
Engineered wood flooring offers the look of real wood at a more affordable price than solid wood. The floor features a thin layer of hardwood bonded over a high-quality plywood substrate. It's as durable as solid hardwood flooring and can last as long with proper care. The advantages of engineered wood flooring include its stability, resistance to humidity and temperature changes, and easy installation.
Engineered wood floors can be sanded and refinished several times, just like solid hardwood floors, so they offer long-term value. With proper installation and care, engineered wood floors will provide years of beauty and enjoyment. If you're looking for an attractive, durable, and affordable flooring option, engineered wood may be the perfect choice for your home.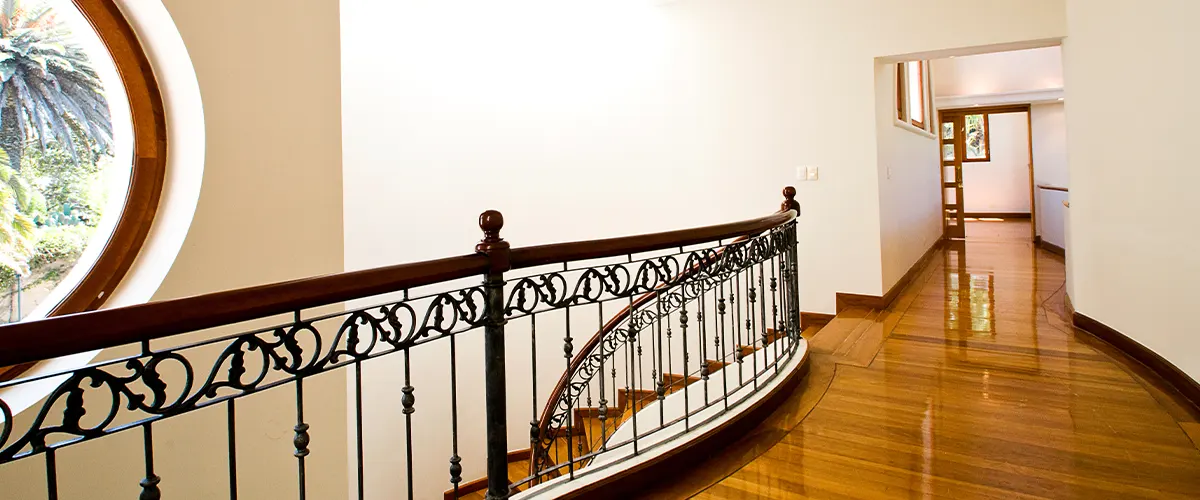 #6. Natural Stone Flooring
Natural stone is an incredibly popular choice for flooring, thanks to its beauty, durability and versatility. Granite, marble, travertine and sandstone are all popular choices for both indoor and outdoor spaces. Stone is an extremely durable material that can withstand a lot of wear and tear, making it ideal for high-traffic areas. It's also waterproof, so it's perfect for areas where spills are likely to occur. Whether you're looking for a classic look or something more modern, natural stone is a great choice for your next flooring project.
Concrete flooring is a type of flooring that is made from cement. It is a popular choice for many commercial and industrial applications because it is durable and easy to maintain. However, concrete flooring is also becoming increasingly popular for residential applications. Homeowners are drawn to its modern look and low maintenance requirements. 
Concrete flooring can be stained or dyed to create a unique look, and it can be sealed to create a glossy finish. In addition, concrete flooring is easy to clean and does not require regular waxing or polishing. As a result, concrete flooring is an ideal choice for busy families who want a stylish and low-maintenance floor.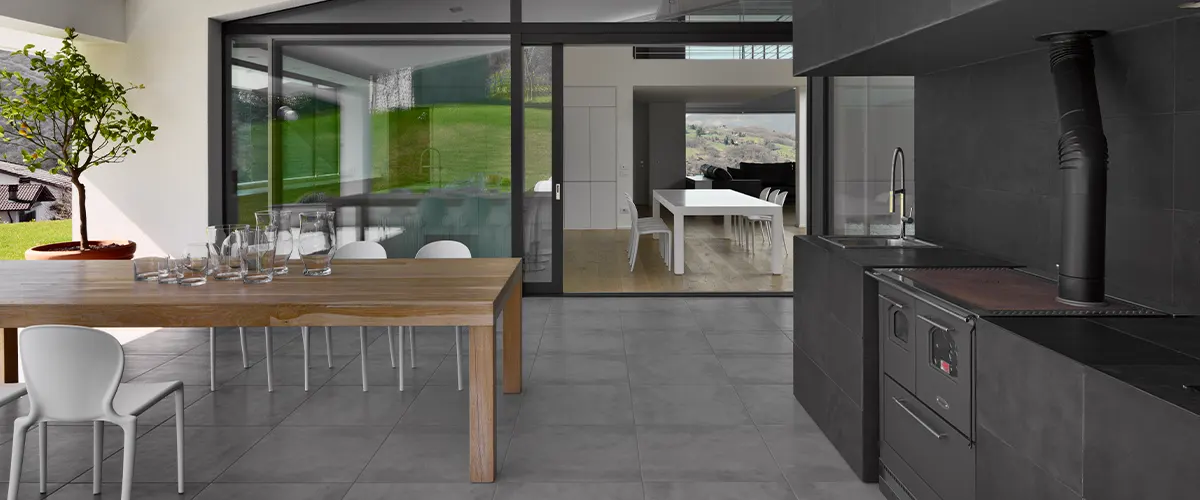 Vinyl sheet flooring is one of the cheapest options on the market. It has great qualities, like high water resistance, flexible in terms of designs, easy installation, and very affordable.
However, vinyl sheet flooring is a budget option that's not guaranteed to last. Vinyl sheet flooring can cup and curl, can warp, peak, can develop mold and mildew because it doesn't absorb water but it lets it sit, and is prone to stains and fading.
The average material cost of vinyl sheet is between $1 – $2 per square foot, and installation is between $2 – $3 per square foot.
Updating your flooring is a great way to improve the look and feel of your home. There are many different types of flooring materials available, each with its own unique set of pros and cons. The installation process can be tricky, so it's important to consult with a professional before starting any project.
Once you've chosen the right type of flooring for your needs, taking care of it is easy. For more design ideas you can check out NKBA's website and if you need help deciding which type of flooring is best for your home, our team is here to help. Contact us today for a consultation, and we'll work with you to find the perfect solution for your needs and budget.