There are many kitchen countertop materials on the market, but some materials comprise the majority of countertops in residential kitchens. They include granite, marble, quartz, and more. 
Each kitchen countertop material has its positive and negative aspects. For instance, some are very strong while others can be scratched or marred.
And some materials cost a lot more than others. So which countertop material is the best for your kitchen? Let's take a look at each one!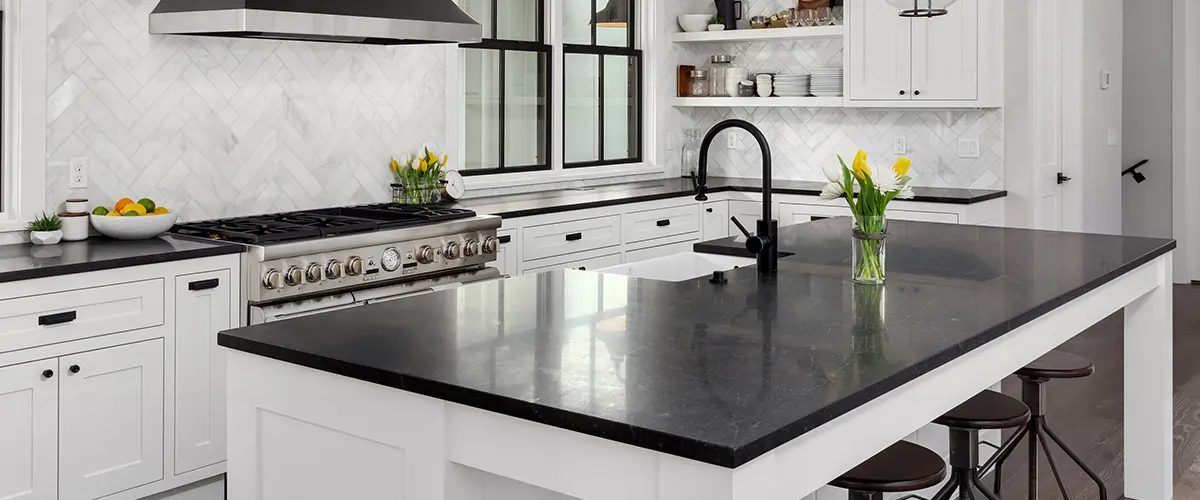 The Best Kitchen Countertop Materials in 2023
When it comes to kitchen countertops, there are many materials to choose from. It can be overwhelming trying to decide which one is right for you and your home.
This comprehensive guide will help you understand the pros and cons of various countertop materials so that you can make an informed decision about which one is right for you.
1. Granite Kitchen Countertops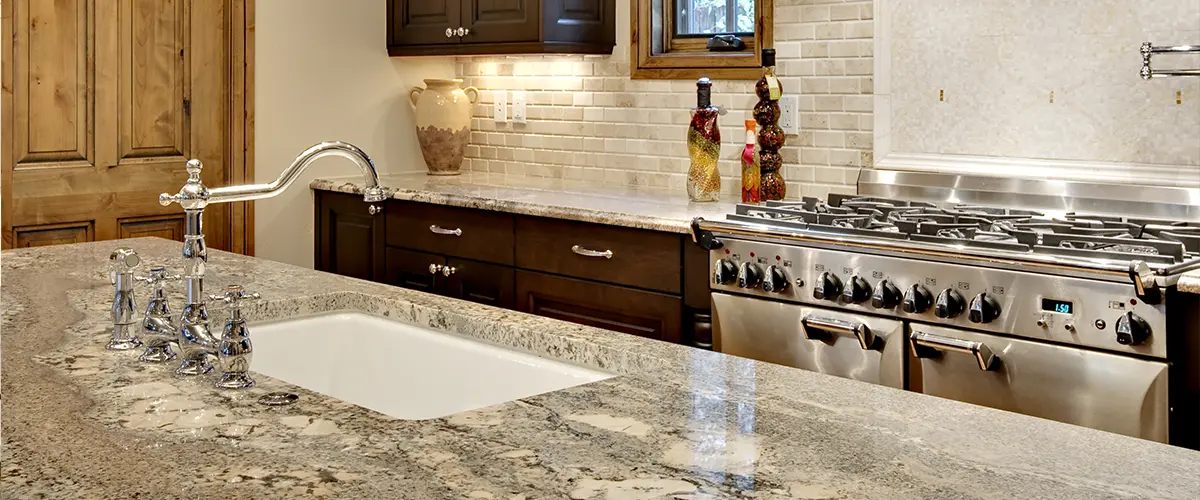 Granite is a popular choice for kitchen countertops because it is durable and resistant to scratching and staining. It is also heat-resistant, so you can set hot pots and pans on it without worry.
The only downside to granite is that it needs to be sealed periodically in order to maintain its stain-resistant properties, but it does come in lots of color options.
2. Quartz Kitchen Countertops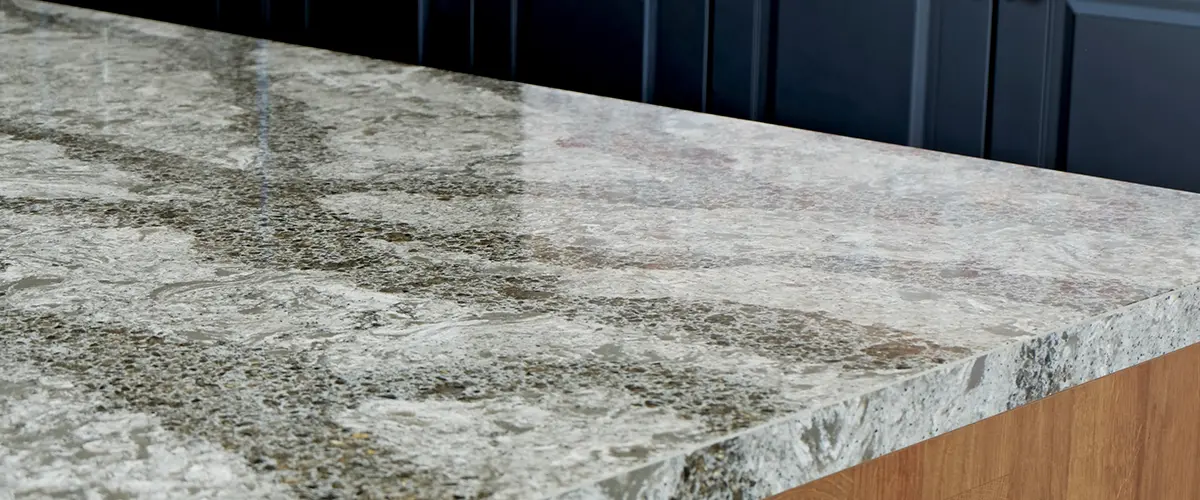 Quartz is another popular choice for kitchen countertops because it is also durable and resistant to scratching and staining. Quartz countertops are also non-porous, so they do not need to be sealed as granite countertops do. The only downside to quartz is that it can be susceptible to chipping and cracking if it is not installed properly.
3. Marble Kitchen Countertops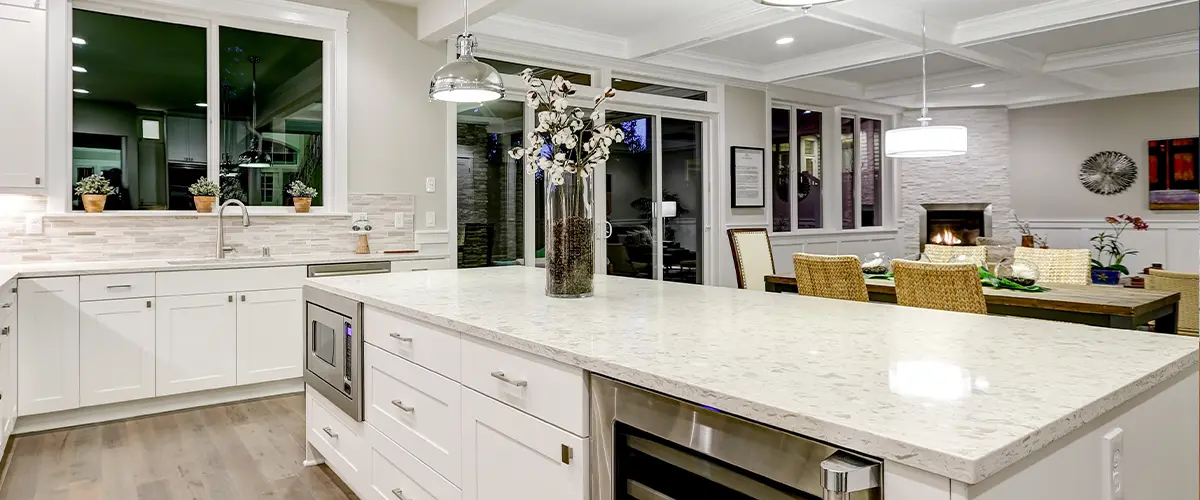 Marble countertops are less popular than granite or quartz because they are not as durable and are more prone to staining and scratching. However, marble countertops can give your kitchen a luxurious look that other kitchen countertop materials cannot duplicate. If you decide to go with marble, be sure to have it sealed regularly in order to maintain its appearance.
4. Soapstone Kitchen Countertops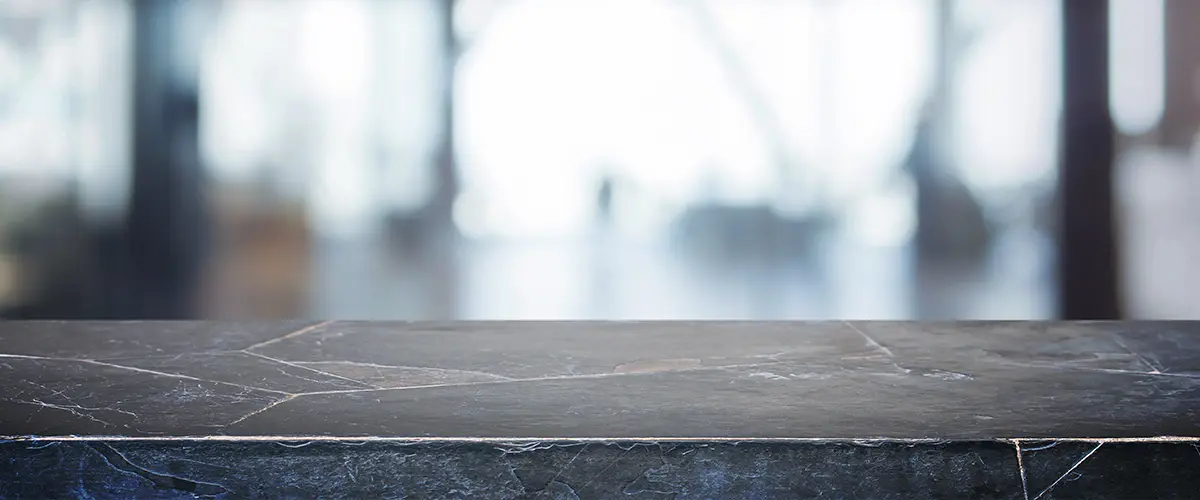 Soapstone countertops are made from a soft stone that is easily scratched and stained. However, soapstone is also heat-resistant like granite, so you can set hot pots and pans on it without worry. Soapstone countertops also do not need to be sealed like granite or marble, making them low-maintenance.
5. Natural Stone Kitchen Countertops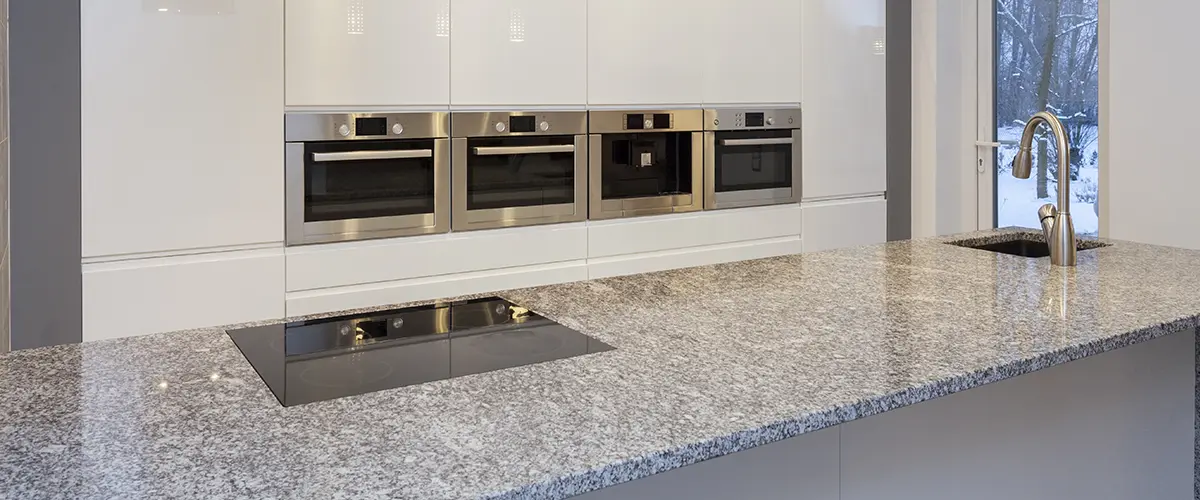 Natural stone countertops are made from 100% natural materials like granite, marble, soapstone, or slate. Each type of stone has unique veining and coloration, making it truly one-of-a-kind. Natural stone is also very durable and heat-resistant.
However, natural stone is also one of the more expensive kitchen countertop materials on the market. It also requires more upkeep than some of the other options because it needs to be sealed regularly to prevent staining.
6. Engineered Stone Kitchen Countertops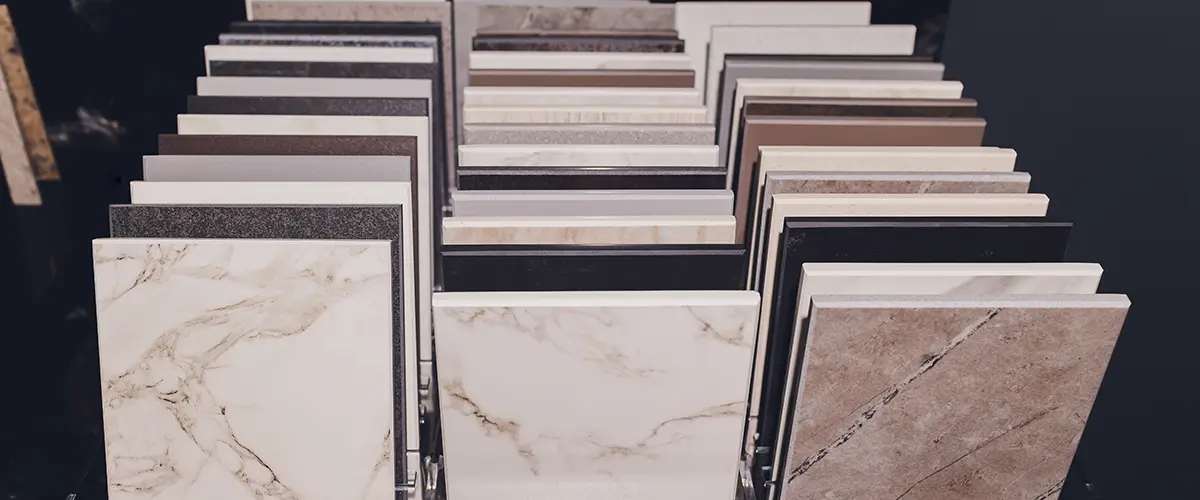 Engineered stone countertops are made from a mixture of natural quartz and man-made materials. The quartz gives the countertop Material strength and durability, while the man-made materials add flexibility so that they can be molded into different shapes and designs. Engineered stone is nearly indestructible and doesn't require any sealing or m
7. Butcher Block Kitchen Countertops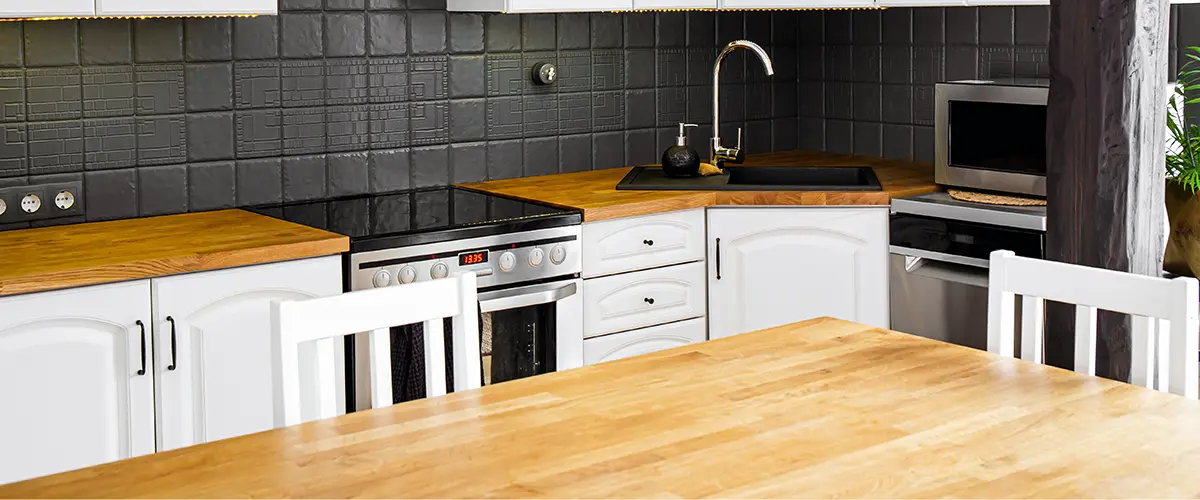 Butcher block countertops are made from strips of wood glued together in a repeating pattern. They offer a warm, rustic look that is perfect for country-style homes or modern farmhouses.
Butcher block countertops are softer than granite or quartz, so they can be more susceptible to scratches and dents. However, they can be sanded down and refinished if they become damaged. Butcher block countertops also require regular oiling to keep them looking their best.
8. Laminate Kitchen Countertops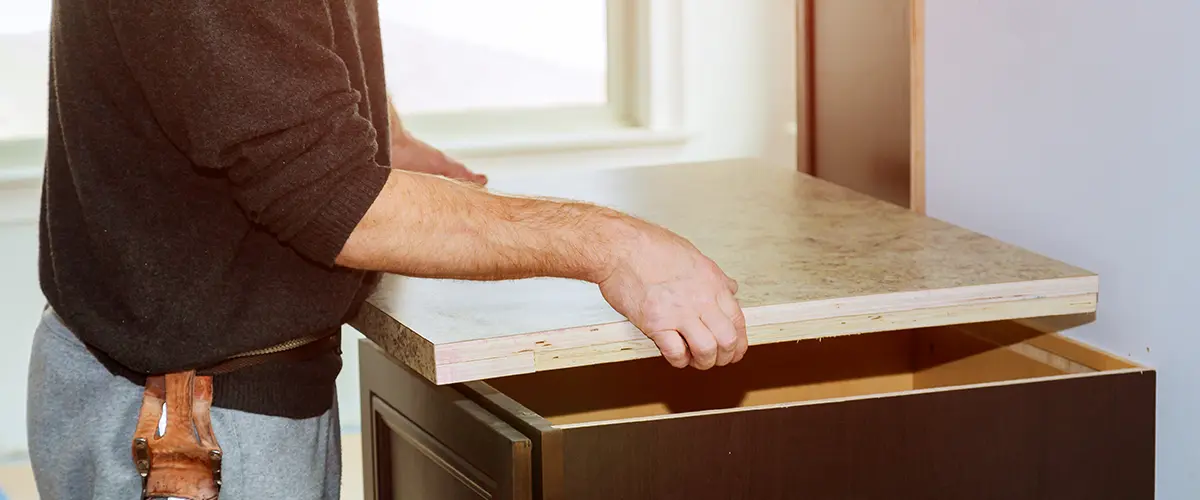 Laminate countertops are made from sheets of plastic laminated over a particleboard core. They offer a wide range of colors and patterns at a budget-friendly price point.
Laminate countertops are durable and easy to care for, but they can be scratched or burned if not properly cared for.
9. Concrete Kitchen Countertops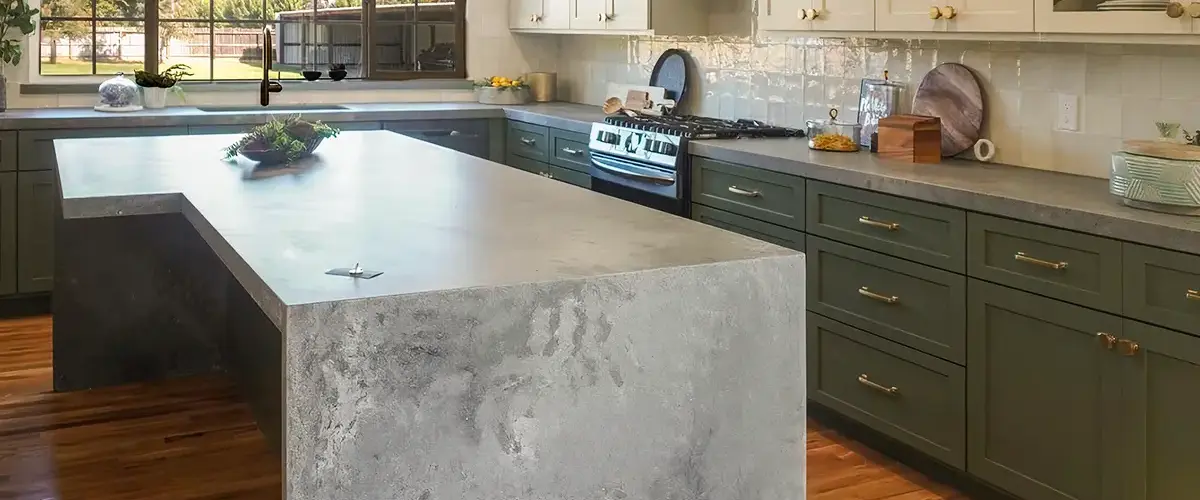 Concrete is a great choice for homeowners who want a truly unique look for their countertops. Concrete can be customized with all sorts of colors, textures, and finishes. Plus, concrete is extremely durable and low maintenance. The only downside to concrete is that it tends to be on the pricier side.
10. Tile Kitchen Countertops
Tile countertops might not be for everyone, especially if you want a timeless and sleek kitchen space. However, porcelain and ceramic tile are extremely easy to maintain because of their nonporous surface, they have a long lifespan, are highly affordable, and they're relatively durable. 
The best part about tile kitchen countertops material is their ability to create an array of designs that can help you achieve a unique and attractive look with your countertop.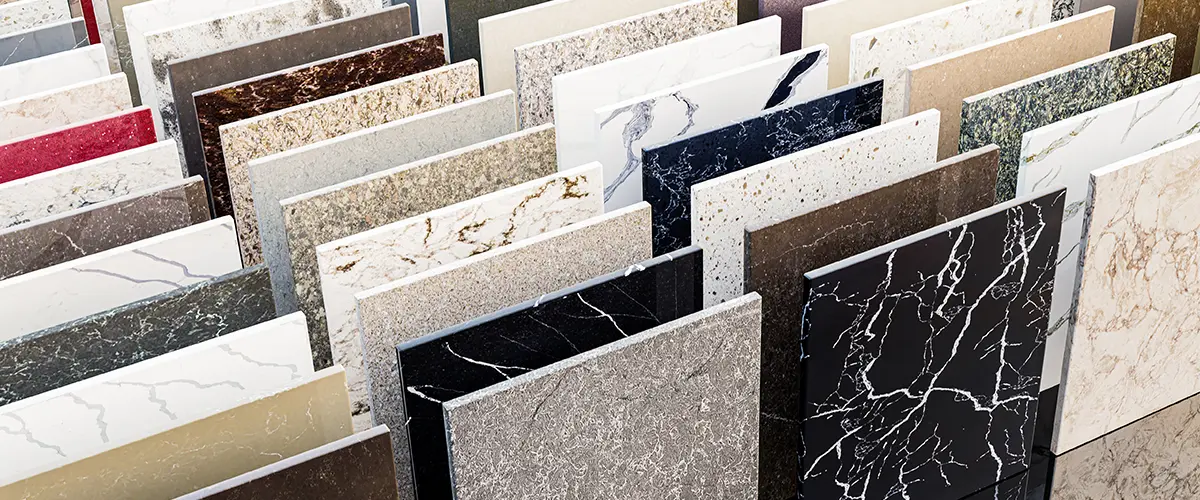 Why Get A Custom Kitchen Countertop
If you're thinking about renovating your kitchen, one of the first things you'll need to do is choose new countertops.
These days, there are more options than ever when it comes to kitchen countertop materials, colors, and styles. But if you really want to make your kitchen stand out, you might want to consider custom countertops. Here are just a few of the benefits of custom kitchen countertops.
1. You Can Get the Exact Look You Want
When you opt for custom countertops, you can get exactly the look you want for your kitchen. Whether you want something sleek and modern or traditional and timeless, it's all possible with custom countertops.
You'll also be able to choose from a wide range of colors, materials, and finishes. So if you have a specific vision for your kitchen, custom countertops are the way to go.
2. a good Quality Countertop Is Durable And Lasts More
Custom kitchen countertops are also very durable and long-lasting. This is especially true if you choose a material like granite or quartz.
With proper care and maintenance, your custom countertops will last for many years to come. And because they're so durable, they'll be able to withstand the wear and tear that comes with everyday use.
3. Well-thought-Out countertops increase the value of your home
When it comes to looks, the countertops can make or break a kitchen design. A great kitchen countertop can actually increase the value of your home. This is especially true if you choose high-end countertop materials like marble or granite.
If you ever decide to sell your home, potential buyers will be impressed by your beautiful custom countertops, which could lead to a higher sales price.
So, what's the best solid surface kitchen countertop material for your new space? 
It depends on your needs and preferences. And while you select your countertop, keep in mind that your kitchen backsplash should match or at least create a cohesive look.
Granite is a good choice if you're looking for a durable, heat-resistant option. If you want something low-maintenance, quartz may be a better option. Marble is beautiful but requires more care, while soapstone has a unique look that many homeowners love. And if you're looking for a luxurious touch, glass countertops can be a great option.
No matter what countertop material you choose, our team at KHB Construction can help you install it and make your dream kitchen a reality. Get in touch with us to get started on your kitchen today.
Frequently Asked Questions
The cheapest kitchen countertop material would be laminate, but long-term, you'll spend a lot more on maintenance and repairs. Don't go for cheap, go for a balanced option that gives you durability, resistance, low-maintenance, and beauty, all in one. For that, we'd recommend quartz tops.
The most durable and overall best kitchen countertop material is granite. Granite is a natural stone that's very tough to break, looks beautiful depending on its pattern, and is resistant to heat damage and more. The only thing about granite is that it's a porous material, so it needs to be sealed to maximize its efficiency.
The most expensive countertop material would be marble and quartz. These are natural stones that make your kitchen space look sleek and upscale, especially marble.