If you're like most people, you probably don't enjoy doing laundry. It can be tedious and time-consuming to clean clothes in a small, dark room like most laundry rooms are. But it doesn't have to be that way! With a little bit of effort, you can renovate your laundry room into a space that you actually enjoy spending time in. Our list of laundry room renovation ideas will help make chores more appealing and encourage everyone in the house to participate. So get ready to fall in love with your laundry room!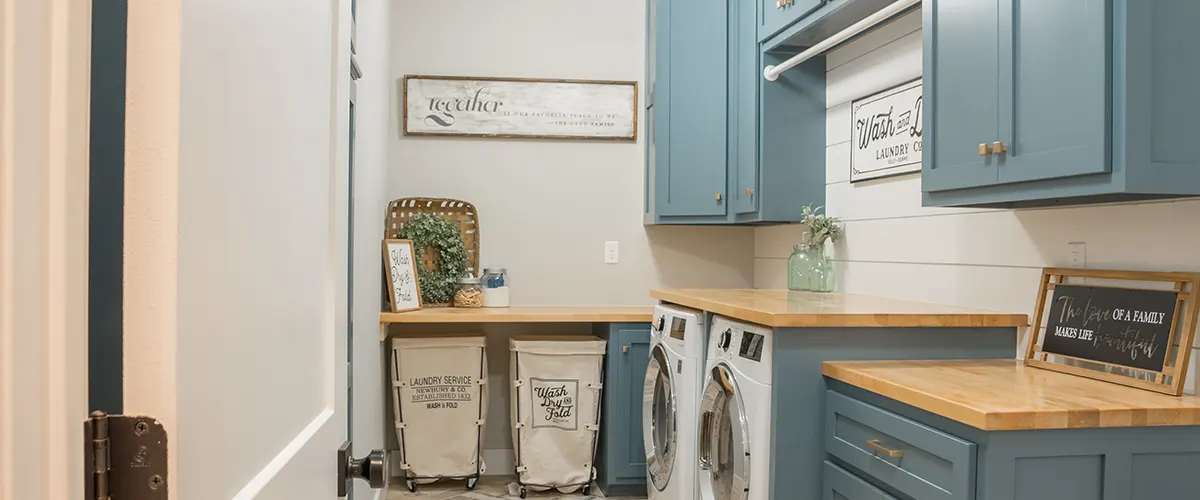 1. Go For A Rustic Concept
The laundry room is often one of the most neglected rooms in the house. It's where we go to take care of our dirty laundry, and it's easy to forget about it when we're not using it. However, this space can be so much more than just a place to do laundry. With some thoughtful design, the laundry room can be a warm and welcoming space that is both functional and stylish.
You can opt for a country-style laundry room that takes advantage of the natural warmth of wood with shelves that stretch over the washer and dryer. You can have more storage space beside them to tuck a bin for sorting, and metal bins sit on the first shelf within easy reach. Laundry detergent and other items can be stored on the second shelf, making them both accessible and out of the way. You can even add a farmhouse sink to complete the look of the room. This you, you'll have a well-organized space that is both practical and inviting, making it a great place to spend time on laundry day.
.
2. Have A Laundry Pocket Behind A Sliding Door
Though many laundry rooms are hidden away in dark corners of the house, some homeowners are opting for a more open concept. A laundry center located in a niche in a long hall can be both functional and stylish. One way to add privacy to this type of space is to install a sliding barn door. This option allows you to close off the area when it is not in use and also adds a pop of color to the space. You can have the door painted a bold color that matches your drapes or another accent element in the house. This small detail ties the whole space together and creates a cohesive look.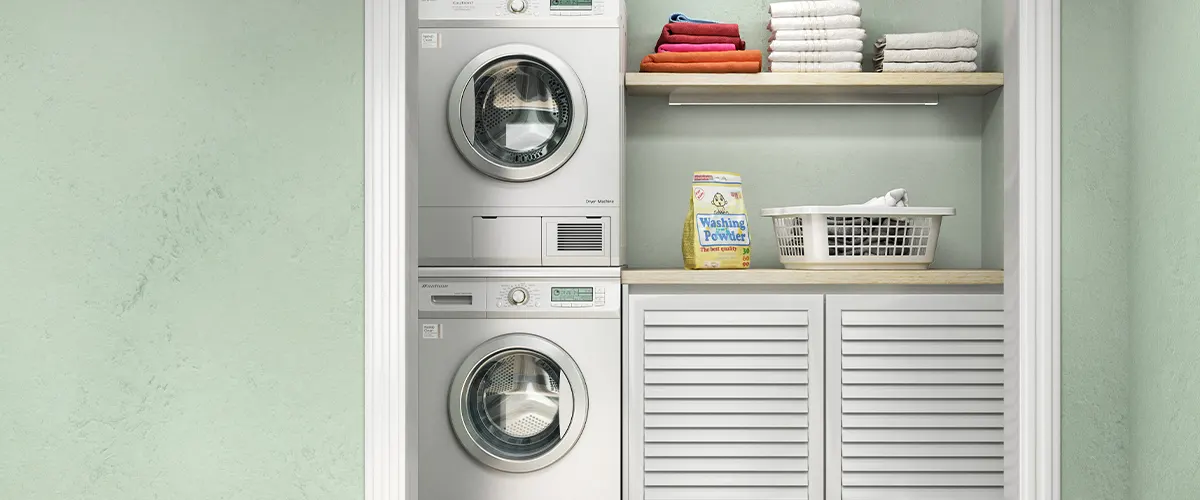 3. Turn Your Laundry Room Into A Stylish Space
Ideas for laundry room decor often focus on functionality and storage, but that doesn't mean that this space can't also be stylish. You can have a laundry room in a black and white color scheme that is carried throughout the space, from the floor tile to the photos on the wall. You can add woven baskets for texture and interest and live plants to soften the overall look. Such a laundry room proves that even a small space can be both stylish and functional.
4. Opt For A Simple Laundry Room Makeover
One of the simplest laundry room ideas is to install a blond wood plank over the front loading machines, with taupe wall cabinets above. This provides enough counter space for a clothes rod and wooden hangers, so you can hang up shirts as soon as they're washed. To complete the look, add subway tiles, a laundry basket, a sign from an old laundromat, apothecary jars, a plant, and a wire basket. This combination will give your new laundry room a stylish and functional makeover.
5. Try A Laundry Room With A Dark, Alluring Vibe
There's no denying that doing laundry is a chore. But that doesn't mean that your laundry room addition can't be a stylish and inviting space. One of the latest trends in laundry room design is to create a "sexy" laundry room. This means cutting down on natural light and outfitting the space with luxurious finishes and hidden storage space solutions. 
For instance, you might install a wooden slab over your front-loading washing machines. This adds a touch of luxury while providing a functional work surface. You can also add hidden task lights to illuminate the work area and install wall cabinets with sleek lines and hidden hinges. By taking some time to upgrade your laundry room, you can make this essential space feel downright sexy.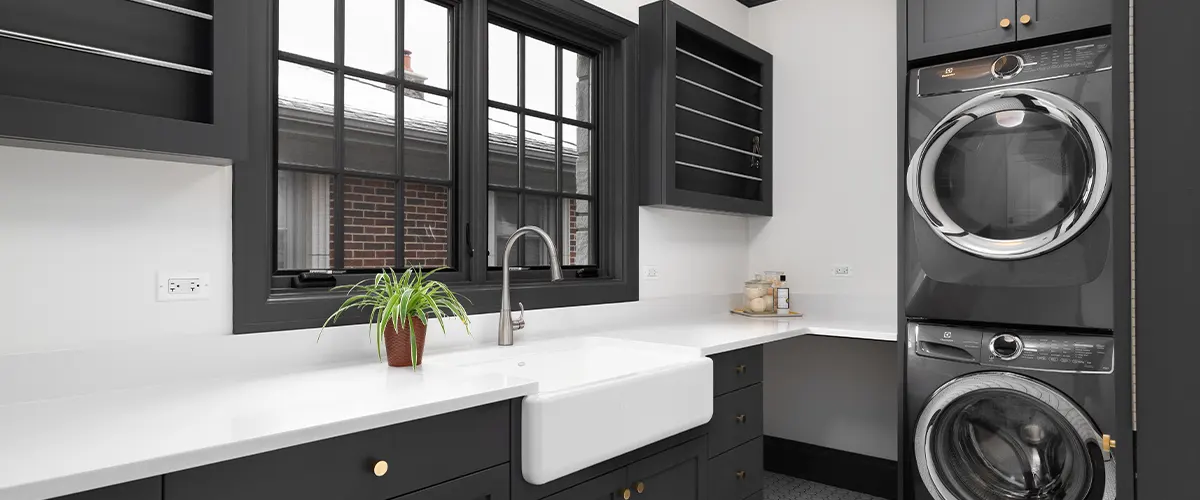 If you're looking for some laundry room remodel ideas, we've got you covered. Check out our suggestions above and see which ones inspire you the most or, for more design ideas, you can always take a look at NKBA's website. Once you've decided on what you want to do, get in touch with us, and we'll help make your vision a reality. 
We can provide expert advice on everything from cabinets and shelves to paint colors and flooring, so don't hesitate to reach out if you need help turning your laundry room into a space that's both functional and beautiful. A renovated laundry room might be just the thing your home is missing out on!