The Best Home Remodeling Companies In Modesto
Interested in starting your home remodeling in Modesto? This guide will walk you through the best companies in the area.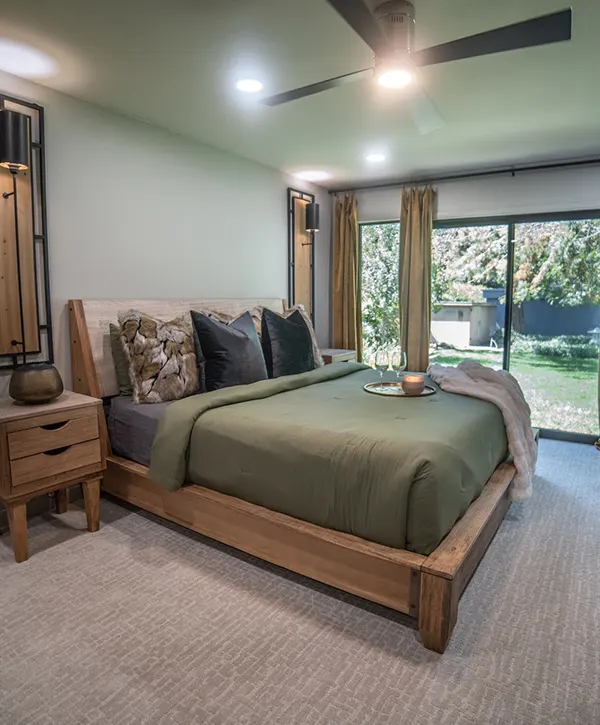 Are you looking for reliable home renovation in Modesto? Look no further than KHB Construction! Our team is passionate about all our projects and committed to delivering high-quality results that make life better here. We guarantee superior renovations at a competitive price point, so let us help transform your space today!
But don't settle for less than excellent. To ensure that your home remodeling project turns out exactly as you imagined, we have compiled a list of the most talented and experienced contractors in Modesto to assist you. These professionals will help make sure that each step of your renovation is completed seamlessly for an outstanding result.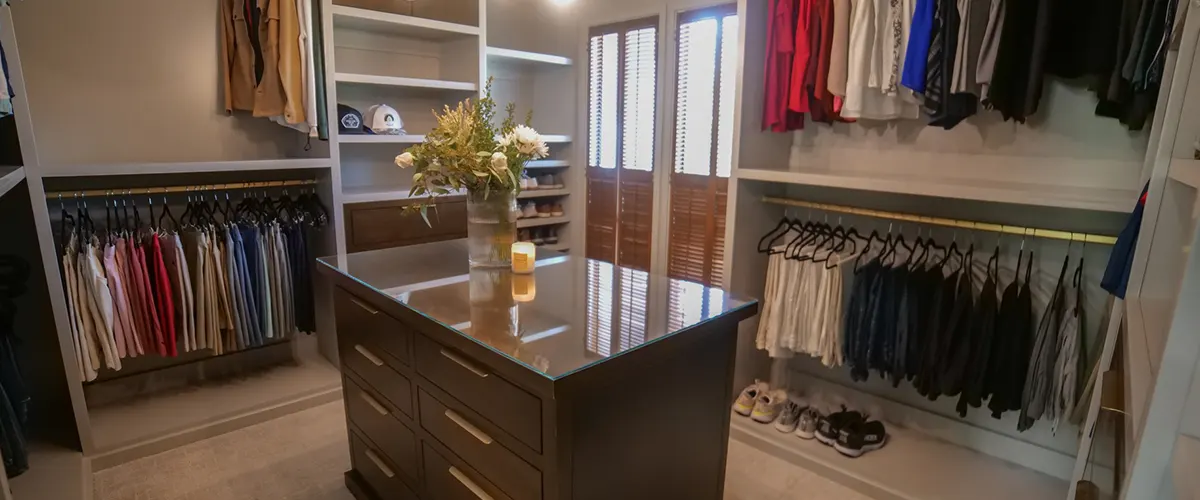 #1. Starting With KHB Construction
By looking to revolutionize the construction industry through unparalleled creativity and execution, we can build credibility with homeowners who may be uncertain of contractors. We are devoted to excelling beyond expectations for each job to establish trust in our name.
When you team up with KHB, we give you the smooth and effortless remodeling experience that your home deserves. Our experienced professionals take care of all paperwork, materials selection, design needs, and construction – but always keep our clients in control every step of the way! Plus, trust us to guarantee fast completion without sacrificing accuracy for any aspect. Let KHB bring out the best in your renovation process so that you can be proud of its ultimate outcome!
If you're considering giving your bathroom a makeover, KHB is the place for you! Whether it's just minor changes or a total revamp of the space, we'll ensure that your dreams come to life with our professional and exceptional results. Our team of certified professionals are here to answer any questions along the way – in fact, our commitment to quality has already earned us plenty of happy customers over time!
This is an excellent contractor to work with! My family and I worked with KHB to complete a number of projects for a recently purchased home. Let me highlight our experience:
1. Ryan was on time for the initial bid walk-through and provided the quote on-time as promised during the meeting. That's rare in this business. We had several bids from other contractors either come much later or not arrive at all.
2. Their pricing was very fair and the contract process was detailed and easy to complete online.
3. The crew arrived on time to start the project and kept us informed throughout the process, which took a month to complete. Special thanks here to Doug, who was just an awesome site manager to work with all around. I wish every site manager in the construction industry was like Doug.
4. The quality of the work was wonderful and we have no complaints about the end result.
5. Working with Bobby to handle payments was great as well. Very helpful and easy to get in touch with.
One more thing I should add is they managed all of the communication, updates and change orders though an app, which was a very easy way to keep tabs of everything in one easy to reference place.
We're extremely happy clients and we look forward to working with Ryan,
Doug, Bobby and the rest of the team again for our next project!
Stone Crafter's & Home are proud to be Modesto's reliable option for home design and remodeling. Their team is devoted to providing outstanding craftsmanship with every project, exceeding all expectations along the way. You can trust that your countertops will be designed with perfect detail – guaranteed to leave a lasting impression!
Their commitment to excellence has earned them the title of premier leader in custom solid surface and natural stone fabrication. From their comprehensive selection of granite, marble, quartzite, onyx and limestone options, their dedicated team will help you find the perfect design that not only suits your style but also fits your budget seamlessly. With remarkable craftsmanship every step of the way they are certain to create an outstanding product for each project!
If you are shopping around, stop now, call Israel and book this company! I did my research, read several yelp reviews and got quotes from so many companies and Israel beat them all.
We did a huge remodel of our home; new floors, kitchen, fireplace, etc. I hired Israel and the Stone Crafters team to do our floors and our kitchen. He told me that out of all the companies I would deal with during the remodel that he would be the easiest one to work with and he was absolutely right.
Here's a breakdown of it all:
-wonderful communication
-craftsmanship is amazing
-very clean, they were constantly sweeping and mopping
-hard workers
-fast, yet met all of our needs
-always pleasant, regardless of the situation
I will be a customer for life and look forward to working with Israel and his company in the future.
At Thiel Construction, they have proudly been offering exceptional remodeling services at competitive prices for 15 years. Their owner Jeff Thiel has a wealth of knowledge and more than 20 years of experience in home renovation – he is passionate about working closely with clients to create custom-made budgets that fit their specific requirements. They are dedicated to providing superior service and customer satisfaction; come join us on the journey!
Embarking on a remodeling project can be both exhilarating and frightening. To ensure that your home is in good hands, it's essential to choose the right contractor/builder who you trust and make sure they're licensed and certified. The team at Thiel Construction guarantees clients peace of mind with their outstanding work ethic: their workspaces are always spotless and help accommodate budgets and timelines. With such comprehensive services from start to finish, you can rest assured knowing that every customer experience will be stress-free!
Can't say enough good things about Jeff. He did an awesome job remodeling our garage and two of our bathrooms. Reasonably priced, great quality work, and very trustworthy which is important when you have someone in your house all day. He also does basically everything himself so you don't have tons of different people coming to your house, and he built multiple custom cabinets that turned out awesome. I would hire him and his guys again for anything and will recommend him to anyone.
At ARC, the commitment to delivering great results and providing outstanding customer satisfaction is a long-held family tradition of over 35 years. David and Mark Rosa are dedicated to continuing the legacy of their father, Al, by creating superior home renovations that exceed all expectations. Their passion for excellence drives them to guarantee remarkable service on every job they take, ensuring customers have an experience like no other each time.
When you partner with ARC, you can rest assured that the highest quality craftsmanship and attention to detail will be provided. They strive to provide their customers with exactly what they have dreamed of for their home. Thanks to ARC's commitment never to take shortcuts in any project, clients know that their dreams are being brought into reality with utmost care and excellence.
My family and I have used Al Rosa Construction now for 2 generations. Al, David, and Mark are wonderful to work with and are so meticulous in their work. The Rosa family has helped my family in emergency situations, remodels, and small odd jobs. The manner in which the guys can visualize a problem and implement a solve is beyond a skill, it's a gift. I completely trust them in my home and would not call anyone else.
#5. Inderjit S. Toor Construction, Inc
With 20 years of construction and reconstruction experience, Inderjit S. Toor Construction is ready to respond 24hrs per day, 7 days per week to your home needs. 
This is an insurance restoration specialist providing expedient service and consistent results to homes that went through natural disasters, fires, tornadoes, and more.
ISTC is a licensed California fire reconstruction contractor who has experience in working with California's major insurance companies. They've offered disaster relief for California natural disasters or man-made disasters victims. They specialize in fire and smoke damage repair, but also do general repairs and reconstructions.
My family and I would like to thank the entire Toor team for the professionalism, truthfulness, communication, quality and timeliness of work that was provided to us during our rebuild. In the future, should I come across someone requiring the services Toor provides, I will, without a doubt, be recommending Toor.
Adrian Construction provides whole home remodeling services, working closely with clients to design and build their dream homes from the ground up. They work with an in-house team of qualified craftsmen that ensure consistency in quality and workmanship.
The company holds steadfast to a fundamental principle: "We do not cut corners." which applies to every project they start.
They offer kitchen remodeling, bathroom remodeling, whole home remodeling, home additions, and smaller services like flooring, roofing, drywall installation, and designs.
They remodeled a bathroom for us and it turned out amazing. The staff and crew are absolutely top notch. Crew shows up on time and cleans up everyday, it's like they weren't even there. Special recognition to Rick and Eric for all their hard work and friendly disposition. Rick is a true craftsman and takes pride in his work. I will definitely be working with this company again and I highly recommend them for your next project.
Onkar Builders has an extensive network of architects, designers, tradesmen and specialists to produce beautiful, functional structures. They work with bonded and licensed tradesmen to guarantee a quality product.
They offer residential and commercial services that include both new construction and repairs/restorations. Besides, they offer remodeling, renovation, and reconstruction following water or fire damage.
They've been in business for over 25 years, and take pride in their quality craftsmanship.
I really like the way the change my house there, was amazing jod by done thank you so much Bill and the whole Team .great job .
#8. Northstar Construction & Restoration Services
Northstar Construction does residential and commercial work on properties across Northern California, Southern California, and Louisiana. They offer a wide assortment of general contracting services, including property or home remodels, fireplace repairs, water & fire damage restoration, and more.
For them, no job is too big or too small, and they approach each project with the same careful regard to detail. They also do insurance claims, so if your property suffered from a natural or man-made disaster, they've got you covered.
When I was looking for updating my kitchen, I considered Northstar Construction & Restoration as my team and I am so proud of my decision because they provided me with the best team.The team transformed my kitchen so beautifully and at a very reasonable cost.!!
#9. Blue Diamond Kitchen & Bath
Blue Diamond Kitchen & Bath have over 30 years of combined experience on the remodeling field. They offer a complete package for any kitchen or bath remodel needs, a full service product, from demolition to installation. 
They have a showroom you can visit, but they also provide in-home measurements consultations, 3D designs, and more. The company is run by Jaswinder Singh.
I has a full new kitchen and bathroom made ir by Blue Diamond Kitchen and bath! They did a amazing job, our family recomend 100%. Thank you so much!
All About Kitchens is a full-service kitchen remodeling company that's been operating since 2007. Combined, they have over 80 years of experience in construction, remodeling, and bringing homeowners' dreams to life.
All About Kitchens received numerous awards and honors, as well as featured in Best of Kitchen & Bath in 2009 Magazine for three years straight. 
This company focuses mostly on kitchen remodels, but they can take any home remodeling project confidently.
I have used them twice! Both on renovation flips I have. The quality of cabinets are amazing and customer service excellent. Super easy to work with and affordable too!
Get With The Only Pros That Truly Cares!


If you're ready to have the best remodeling company on your side, call us at (209) 620-0068 and discuss your home remodeling in Modesto directly with the owners of KHB, Bobby and Ryan! Or click the button below for a free quote, and we'll personally call you as soon as possible!