The Best Bathroom Remodeling In Oakdale, CA
Start every day with a spa-like experience with our top services for bathroom remodeling in Oakdale, CA.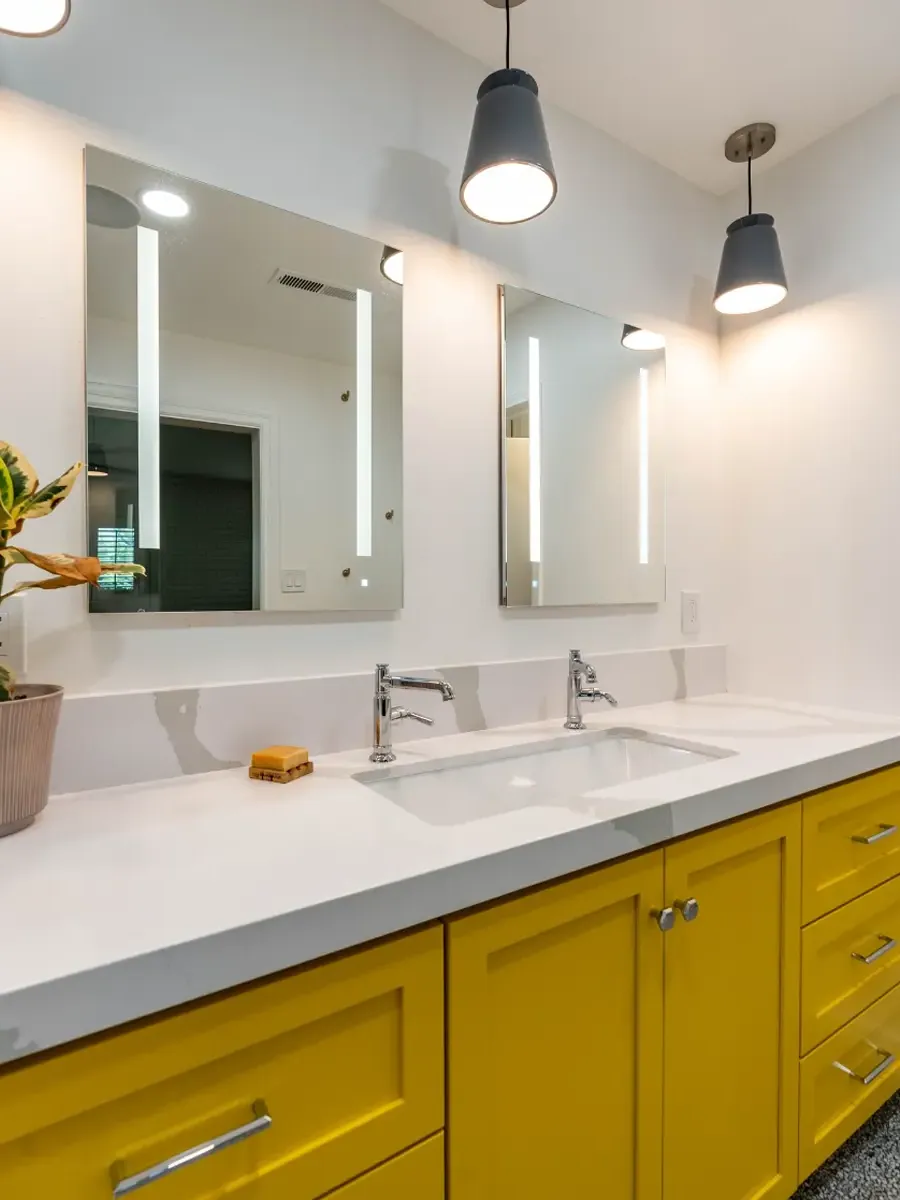 Why remodel your bathroom? The reasons are manifold. A well-designed bathroom can significantly enhance your home's value and your daily comfort. It's a personal sanctuary, a space for relaxation and rejuvenation — and it deserves an upgrade.
With KHB Construction, you get more than just a remodel; you get a transformation. As the leading choice for bathroom remodeling in Oakdale, CA, we pride ourselves on our client-focused approach, meticulous attention to detail, and commitment to quality.
Our team of skilled professionals leverages years of industry experience to deliver results that not only meet, but exceed, your expectations.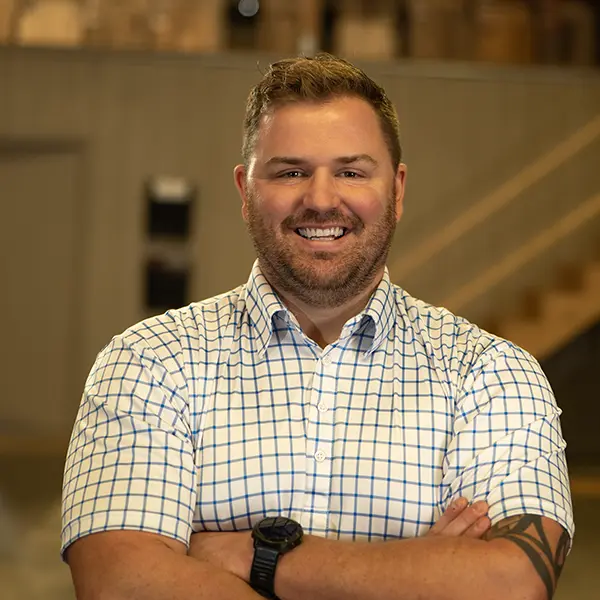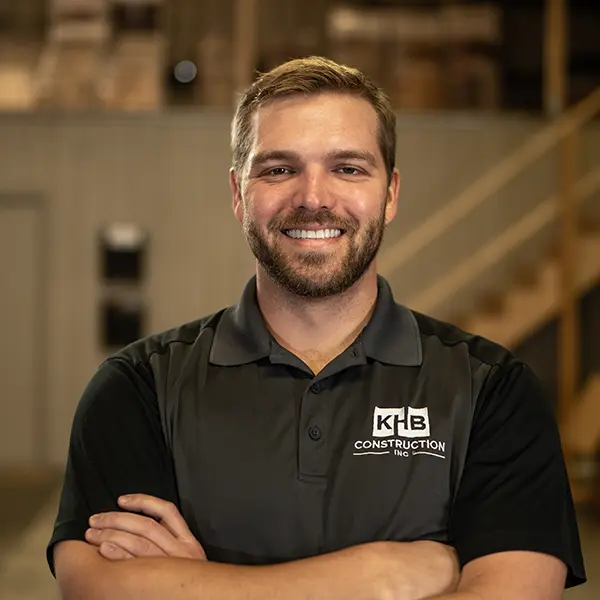 Bobby and Ryan, the owners of KHB Construction.
Hi, we're Bobby and Ryan, the owners of KHB Construction. With 400+ remodels completed and 50+ years of combined contracting experience, we're here to change the remodeling game and bring California's remodeling scene to a higher standard level. You get to enjoy complete design-build services that cover the entire remodeling process, so you can benefit from excellent results with every project.
A Bathroom Remodeling Experience Like No Other
When you choose KHB Construction for your bathroom remodeling, you're getting more than just a construction service. You're investing in a dedicated team of seasoned professionals committed to transforming your space into a personal sanctuary. We incorporate your style, needs, and functionality preferences, ensuring your bathroom is a perfect reflection of you, while adding significant value to your home.
When you choose KHB Construction, you can expect: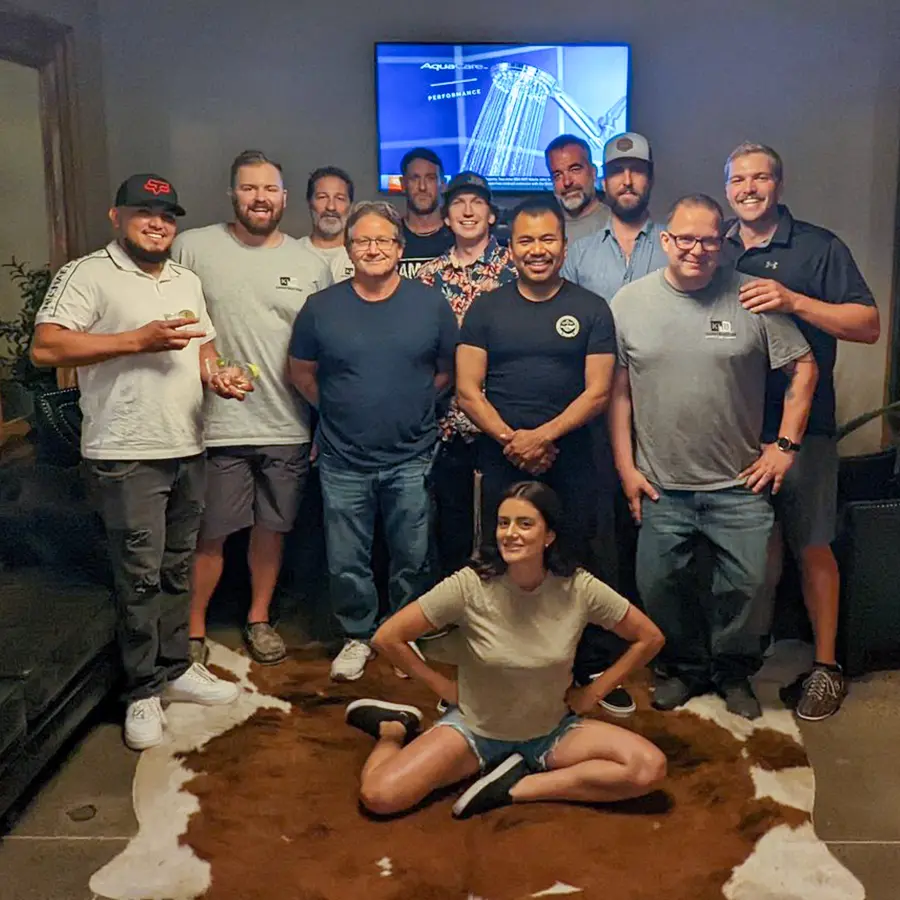 If you envision a top-notch bathroom remodeling experience tailored to your unique requirements, get in touch with us at (209) 528-0255 or simply click the button below to request your complimentary quote. We will be in contact within one business day to discuss your plans.
Why Oakdale, CA, Homeowners Loved Our Work
At KHB Construction, our utmost joy lies in witnessing the sheer delight of our clients as they revel in their new space. Your neighbors loved working with us on their new kitchens, and we're sure you will too!
We had our bathtub remodeled into a walk in shower. From the first meeting with Ryan the salesman and Doug the manager of our project it was a great experience.
They worked up a quote and when it was a little over my budget they worked with me to get within my budget. They set us up with a decorator to help us with tile selection and design.
They gave us a detailed schedule of day to day work plans and stuck to it exactly. We are very happy with them and will definitely call them when we're ready to do our kitchen.
Trustworthy contractors are hard to come by but Ryan and his team at KHB followed through from start to finish they kept us informed through the whole process and kept the work on schedule.
We were really impressed with the service they offered us and are in love with our new master bathroom. We can't thank the team enough!! I'd 100% recommend KHB to anyone looking to transform their home into their dream home!
Bathroom Remodeling Cost In Oakdale, CA
In Oakdale, CA, average bathroom remodeling costs can vary significantly based on the scale of the project.
| Cost Category | Average Cost Range |
| --- | --- |
| Upscale Remodel | $80,000 - $110,000 |
| Midrange Remodel | $40,000 - $80,000 |
| Small Bathroom (<70 sq ft) | $20,500 - $35,000 |
| Medium Bathroom (100-150 sq ft) | $35,500 - $65,000 |
| Cabinets + Installation | $150 - $600 per linear ft |
| LVP Flooring | $5 - $15 per sq ft |
| Tiling a Shower | $25 per sq ft |
| Upscale Bathtubs | $2,000 - $15,000 |
* The costs outlined above can vary based on several factors. The choice of materials, the complexity of design, and the extent of structural changes are all potential cost drivers. Further, labor costs can fluctuate based on local market conditions. Therefore, it's essential to get a personalized estimate for a more accurate assessment.
Factors Driving Bathroom Remodeling Costs Higher in Oakdale, CA
The cost of remodeling a bathroom in Oakdale, CA, can escalate based on several factors, including but not limited to the following key elements:
Did you know that at KHB Construction, we prioritize transparency, especially when it comes to costs? Once we understand the specifics of your project, we offer a clear, detailed estimate to ensure you have a comprehensive understanding of the financial aspect of your remodel. No hidden charges, no last-minute surprises – just honest pricing for superior service.
We Value Your Time And Money
At KHB Construction, we understand your concerns about budget and timelines. We're committed to delivering top-notch results within your budget and adhering strictly to the agreed-upon deadline. Trust us to respect your time and investment.
A bathroom remodel significantly increases your home's resale value, offering a great return on investment. A remodeled bathroom enhances your daily living experience, transforming it into a personal oasis of comfort and relaxation. It's not only a financial investment but also an investment in your lifestyle.
At KHB Construction, we respect the value of your time. We uphold strict adherence to the project timelines, making sure all our tasks are completed as scheduled. Our team works diligently and efficiently to avoid any unnecessary delays, ensuring your remodeling experience is smooth and hassle-free.
Bathroom Remodeling Made Easy
Our approach is tailored to prioritize your comfort and well-being. We are committed to ensuring that you fully embrace the excitement of this upgrade, and we guarantee it!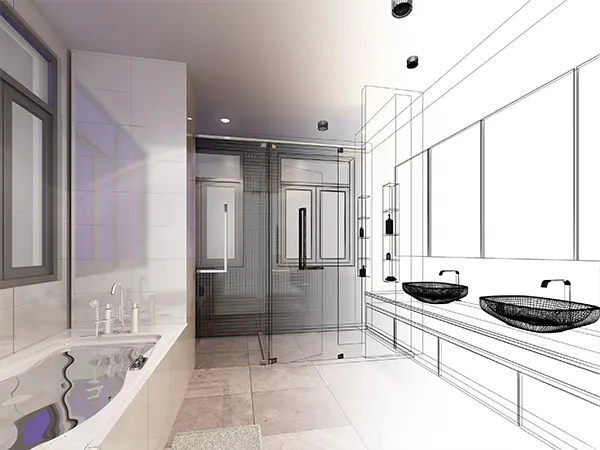 Share your vision, and together, we will craft a fail-safe plan to bring your dream bathroom to life.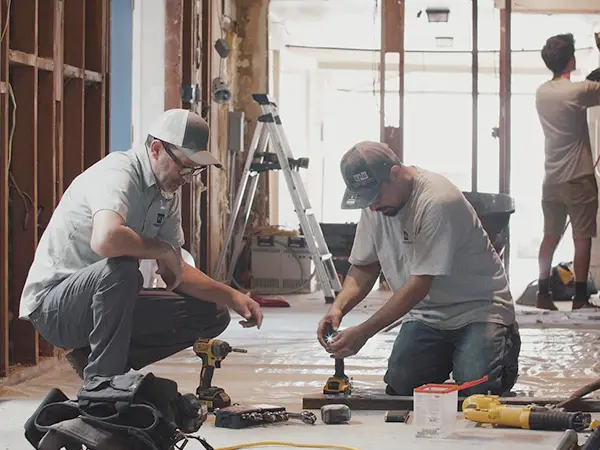 Once we have all the necessary materials, we work diligently according to our predetermined timeline, keeping you in control every step of the way.
Have a spa-like experience every day, right in the comfort of your own home.
Frequently Asked Questions
A bathroom remodel and a bathroom renovation may sound similar, but they refer to two distinctly different types of projects.
A bathroom remodel involves changing the structure and layout of the space. This could include moving or adding walls, changing the location of plumbing fixtures or electrical outlets, or adding new features such as a steam shower or double vanity. Essentially, a remodel changes the structure and functionality of the bathroom.
On the other hand, a bathroom renovation is more about updating the existing space without altering its basic layout. This could involve replacing old fixtures, repainting, updating flooring or tiles, or adding new accessories. A renovation doesn't change the bathroom's footprint but refreshes its look and feel.
At KHB Construction, we specialize in both remodels and renovations, and we can help you determine which type of project best fits your needs and vision for your space.
The cost of an average bathroom renovation can vary significantly depending on the scope of improvements and the quality of materials used. However, in Oakdale, CA, homeowners can generally expect to invest between $20,000 to $100,000 for a comprehensive renovation.
For smaller projects, like updating fixtures or repainting, the bathroom remodel costs could be significantly lower. These costs typically include labor, materials, and other related expenses.
It's important to remember that every bathroom renovation is unique and costs can fluctuate based on specific needs and preferences. To get an accurate estimate tailored to your specific renovation project, we recommend getting in touch with us for a detailed quote.
A bathroom remodel refers to a comprehensive transformation of your bathroom space. Unlike a renovation, which deals with updating existing features, a bathroom remodel may involve altering the structure, layout, and functionality of the space.
It can encompass changes like relocating plumbing, installing new fixtures, adding new features such as a jacuzzi tub or a steam shower, or even expanding the size of the bathroom.
The goal of a bathroom remodel is to improve the utilization of the space, enhance the aesthetic appeal, and potentially increase the value of your home. Remodeling a bathroom involves strategic planning and professional execution, and it's an opportunity to tailor your bathroom to your specific needs and style preferences.
The most expensive part of a bathroom remodel can vary based on the specifics of your project. However, relocation of plumbing or electrical systems often represents significant costs due to the complexity and labor involved.
Similarly, installing high-end features like a steam shower, jacuzzi tub, or heated floors can be quite expensive due to the cost of the units themselves and the labor to install them. Custom cabinetry or unique design elements can also significantly drive up costs.
Keep in mind that unforeseen issues, such as water damage or outdated wiring discovered during the remodel, can add unexpected costs.
At KHB Construction, we offer transparent pricing and work with you to manage costs effectively while achieving a stunning, functional bathroom remodel.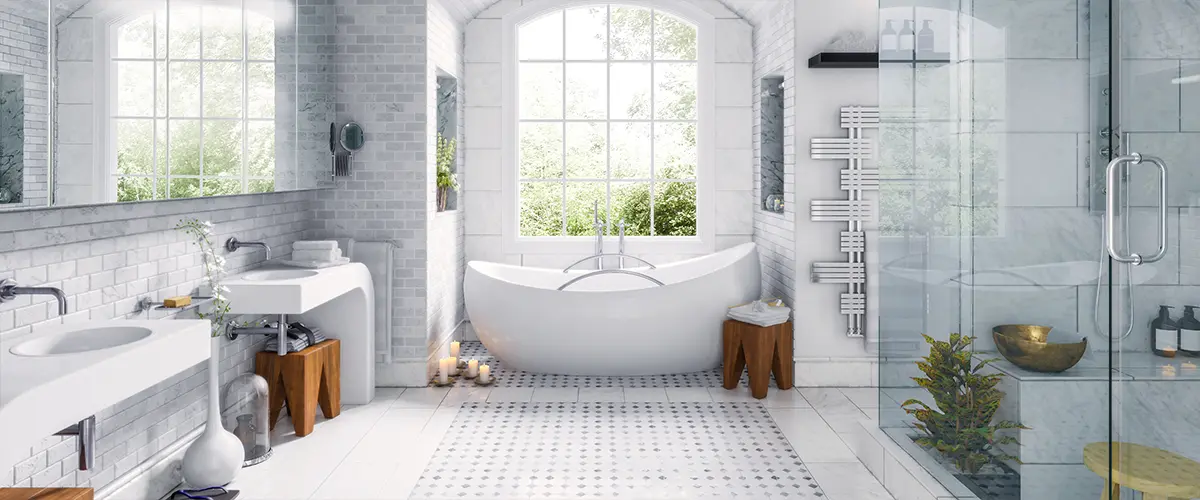 Get The Best Bathroom Remodeling Service In Oakdale, CA
Ready to transform your bathroom into a luxurious oasis? Don't wait; get in touch with us now! You can reach us at (209) 528-0255, or drop us a message by clicking the button below. We're just a call or click away. Let's start this exciting journey together!
I'm glad I found KHB to perform some work on my bathroom in a new house. They were very hands-on from the original assessment through scheduling and completing the work.
They completed the work in a little less than the two days planned, and so far, I'm happy to be able to use my bathroom with a new toilet and floor.
Ryan took our vision of enclosing our existing patio and making it a four seasons room and made it happen. It looks exactly like our vision…the crew is on time, professional and at the end of the day the work area is clean. We had a few bumps in the road but Ryan took care of everything…KHB cares about their customers and goes the extra mile to make your visions a reality!
Other services You Might Be Interested In:
Welcome to Oakdale, CA – the "Cowboy Capital of the World". Nestled in the heart of California, Oakdale boasts a rich history and vibrant community spirit. Famed for its annual rodeo event, the Oakdale Cowboy Museum, and the Sierra Railroad Dinner Train, Oakdale offers a unique blend of rustic charm and modern amenities. The stunning Woodward Reservoir Regional Park is a must-visit, offering plenty of recreational activities for outdoor enthusiasts. Come experience the warm hospitality of Oakdale and discover why it's the perfect place to call home.