For a lot of us, the bathroom is the first thing that we see in the morning. It is a place where we ready ourselves for the day—and the right bathroom can even set the tone for your day.
Do you want to have a bathroom that helps you to feel empowered and ready to rise to any challenge? If you do, you're not alone. Most people love the idea of having their very own designer bathroom, but what does it take to make it all possible? In this article, we'll break down the bathroom remodel cost in Modesto, so you can have a better idea of what to expect from your home renovation project.
What Kind of Bathroom Remodel Are You Looking For?
Bathroom renovations can vary depending on the needs and budget of the person looking to enjoy one. Some remodels are really just a basic alteration, while others can completely make an old space brand new. To know which one you want to choose, you will need to understand what makes these two types different.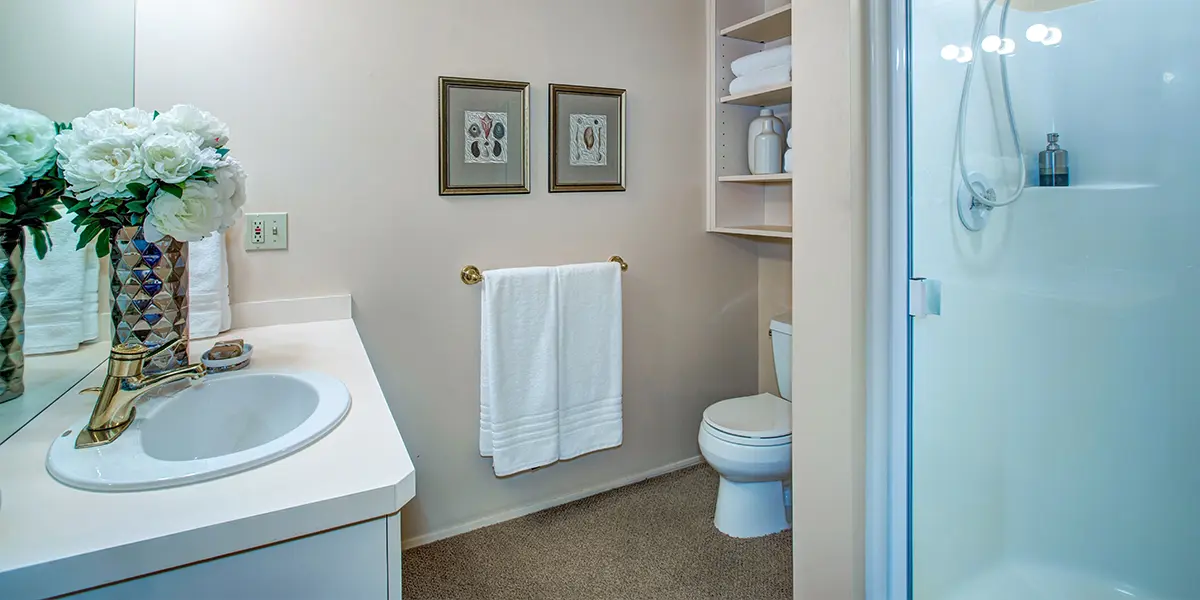 A bathroom "facelift" is a cheaper way to remodel your bathroom in a way that works for your budget. When we conduct one of these bathroom remodels, we'll generally focus on working with what is already there. We might replace a few fixtures, update the paint, or even add in some new molding.
While these are not the biggest transformations by any means, they might be right for you. Some people use this type of simple bathroom remodelings to adjust the space in a new home to suit their interests more. It really can be great to freshen up your room and make it your own without fully committing to a complete transformation and cutting down on labor costs. As a bonus, these remodels generally only take a few days.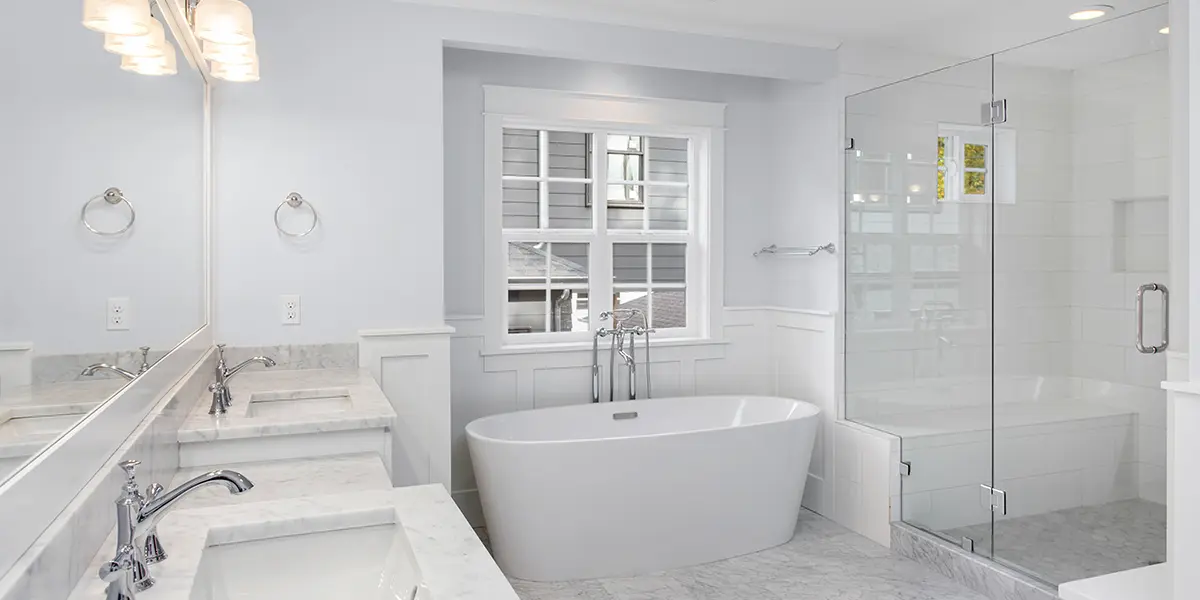 With a full bathroom transformation, you can say goodbye to your old bathroom. Though you might choose to keep certain components, a full transformation generally means your bathroom contractor will completely tear out the old bathroom and replace it with something new.
At KHB Construction, we will start with demolition for this style of remodel—just like on HGTV! During this process, we will break the bathroom down and remove all of the interior components, including altering the bathroom floor plan if need be.
After the space has been broken down, we will move on to the actual build itself. During this time, we will work with plumbing and electricity to ensure that everything gets where it needs to go. We will do things like add in new cabinets, install vanities and showers, and bring in new flooring per square foot.
A full bathroom renovation can be a fairly costly expense, which comes as a surprise to a lot of people. In fact, it is fairly common for a small space to end up costing tens of thousands of dollars—and the reason behind it really is the scope of work and the level of expertise that comes with it.
The Costs Associated with a Bathroom Remodel
When you invest in a remodel for your bathroom, you can expect that the decisions that you make will influence your overall cost. However, some costs really aren't avoidable. Let's explore what goes into making your brand new bathroom.
As you might expect, there is a fair bit of plumbing involved with a bathroom. As your contractors, we need to be able to navigate that. The plumbing systems at hand in a bathroom system can be highly detailed and very complex to navigate, particularly if you plan to move anything in the bathroom.
Our team has trained for years to develop the kind of expertise needed to safely navigate a set of complex bathroom plumbing systems. Without that expertise, a remodel like this can be very dangerous. We rely on years of industry experience to learn how to navigate these systems—and every single one is a little different.
A lot of people assume that the cost would be comparable to the plumbing costs associated with a kitchen remodel. While it is easy to see why this really isn't a fair translation. Bathrooms have showers, toilets, and sinks to account for. On average, the plumbing part of our process takes two days longer than it does for a kitchen. In this case, time is money because we put in a lot of hard work over those additional days.
In most bathrooms, the shower valve plays a big role in the overall cost will be. A simple hot or cold shower valve might not cost that much, but if you are adding a complex shower system, it can cost quite a bit more. Some systems can adjust the temperature to a specific degree, pressurize the water, and manage multiple showerheads. Some of these valves can take additional days to implement.
For a majority of bathroom remodels, the shower ends up being the most expensive cost—and you can thank channels like HGTV for that. It isn't their fault that rates are higher, but they are the reason that most of us know about some of the more incredible shower options out there such as curbless showers. While you can certainly opt for a simple shower, you might find yourself reconsidering when you see just how many options are available.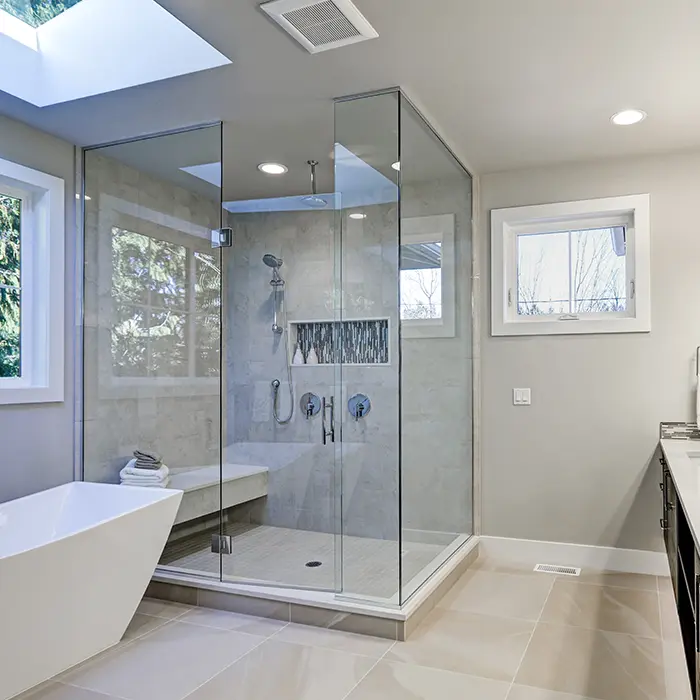 To make the best possible bathrooms, we rely on a motor float method when applying tile to showers. Our goal is to ensure that your home is protected against moisture buildup, particularly where your tile is involved.
Remember, tile can be applied on the ground and the shower walls, which offers protection in quite a few different spaces.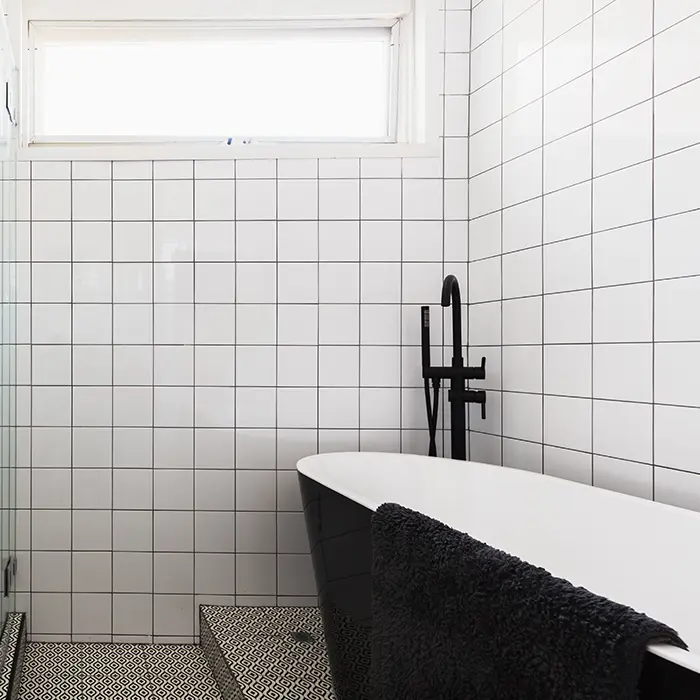 This method involves adding moisture-resistant drywall to the walls. We will then apply a waterproofing membrane and put up a scratch coat with our fat mud. This is what we use to set our tile on. After that, we apply a full coat of additional materials to create an even surface so we can ensure a perfect tile wall that is fully waterproof every single time.
The layout of your new bathroom can either make or break your budget. A lot of people use this option to keep costs lower but don't feel like you have to. We are happy to remake your bathroom in your dream image—and that means that we can move anything.
As you might expect, leaving your bathroom the same way will generally keep the costs lower. If we are sticking with the original layout, it will require less work on our end to move the new components in and bring your bathroom to life.
However, if you decide to move your bathroom around, you can expect higher costs. Something like moving a toilet or shower can make quite a bit of additional work for our team. This is why there is a higher cost associated with it—but that isn't the only factor that can drive up costs.
Adding something new might not seem like something you want until you see the list of options available. In a master bathroom, we can add luxury features that you have only ever seen in movies. Our team can extend your shower to take up more space, and we can even add something like heated floors so you never step onto cold tile after you're done rinsing off.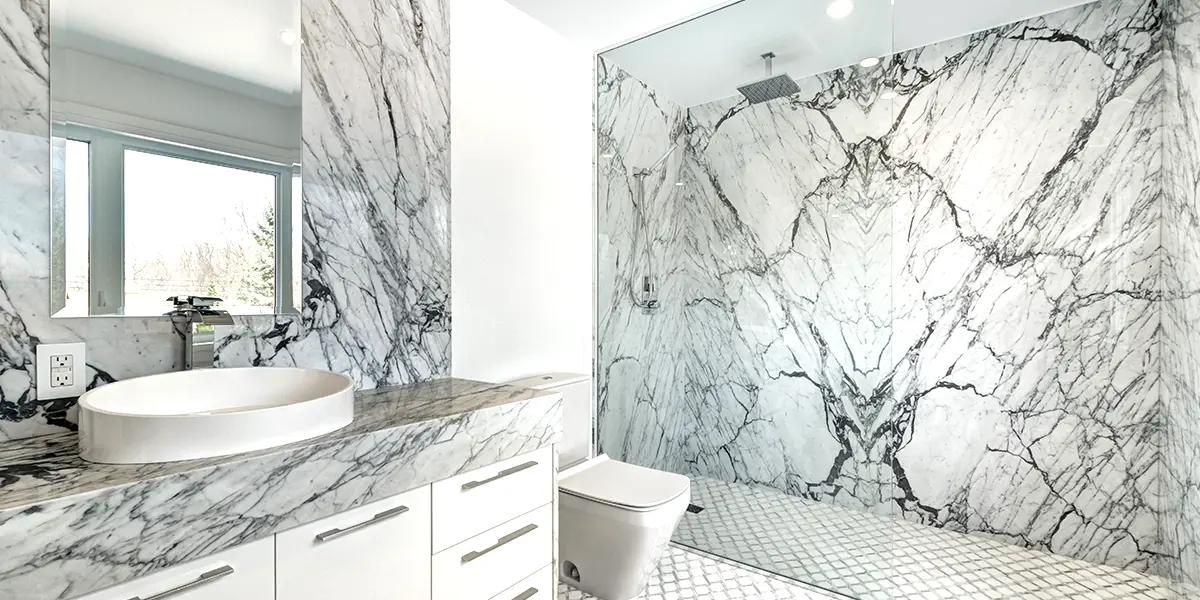 In your new bathroom, the finishes will be pretty much anything that you can physically see in your space. This includes the vanity, flooring, light fixtures, and more. Depending on what you choose here, you might find that your cost stays low or soars high.
Your vanity will act as a prominent feature in your bathroom, so choosing one that you love really matters. Where vanities are concerned, you can choose between premade sets and then completely custom options. Premade sets are wonderful because they bring together all the necessary features and just require a simple installation. More often than not, they will include cabinets and a sink—but some of them include the faucets and other components as well. Buying a set is a great way to find a perfect match for your new design at a lower price. Of course, depending on what set you choose, the price might be lower or higher.
Exhaust fans play a big role in how enjoyable our bathroom experience is. While plenty of people love a nice, steamy shower first thing in the morning, they don't want to stand in a sauna once they are done. These fans help us to air out the steam, and they can influence the cost too. Depending on whether or not you have the ducts—or what location they are in—this might make your remodel take a little longer.
Lighting, Accessories, And More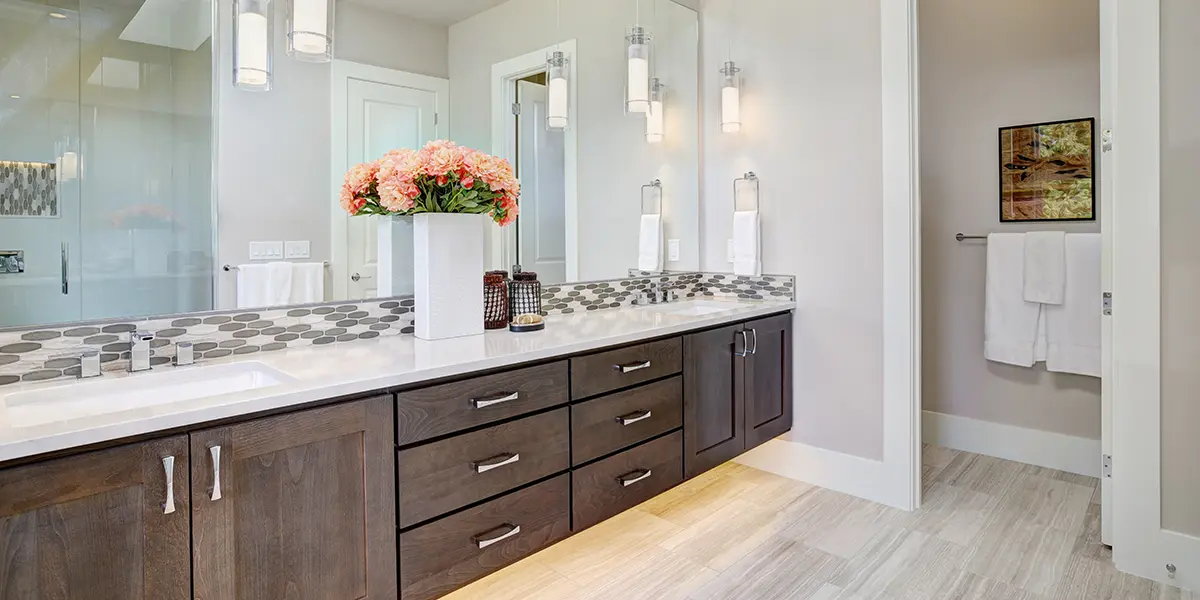 For a lot of us, the accessories in our bathroom can provide a more complete experience. Most of us want good lighting that leaves us looking good and feeling confident in the morning. With a remodel, you can make the lighting all your own. When we make your plan, you can choose different lighting fixtures or even add more as needed.
Accessories come in all shapes and sizes, depending on the needs of the individual. Accessories can include towel racks or toilet paper holders, but there are other options too. When you work with our team, we will present you with all of the fun options that are available so you can choose what works for you.
As you might expect, the decisions that you make with these fixtures and accessories can keep costs low or drive them high, depending on your choices.
A lot goes into building a dream bathroom, and the choices that you make will always influence the overall cost. You can expect to pay $27,000 to $35,000 for a complete hall bathroom transformation.
For a master bathroom, you can expect to pay $27,000 to $90,000, depending on how much you want to add. Sharing your budget with your contractor can help us to help you get the bathroom of your dreams at a price you can afford—our bathroom remodeling services in Modesto, CA are available if you're looking for a change – and we are always happy to hear from you!