Professional Home Remodeling In Patterson, CA
If you're looking to get a superior home remodeling Patterson, you just got lucky!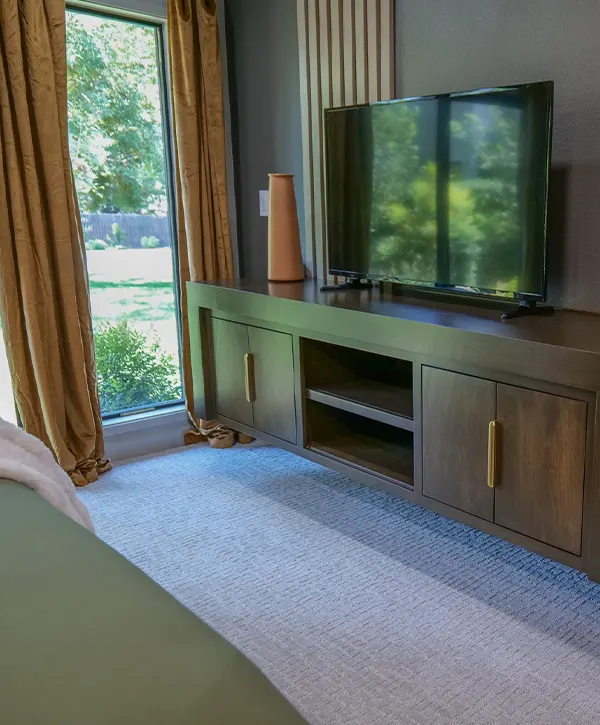 Looking for a quality home remodeling company in Patterson, CA? With KHB Construction, you can get a complete and reliable service with a process that flows seamlessly and minimizes the remodeling disruptions!
We offer quality home remodels in Patterson that come with a fair price, a friendly team, and a process designed to comfort you at all times. 
Whether you're remodeling a kitchen, bathroom, basement, or an entire home, check out our offer and enjoy the best service you can get around here!
Home Remodeling Cost in California
Before
After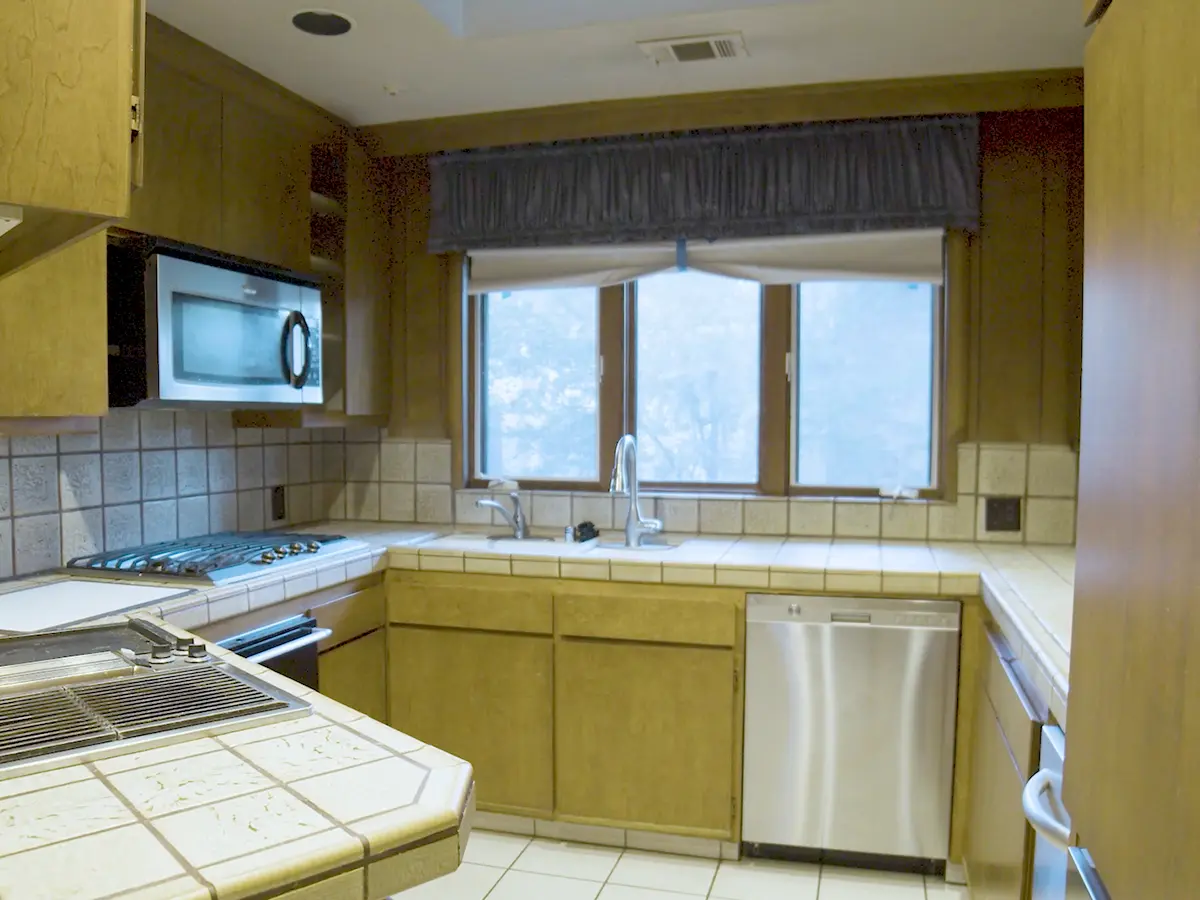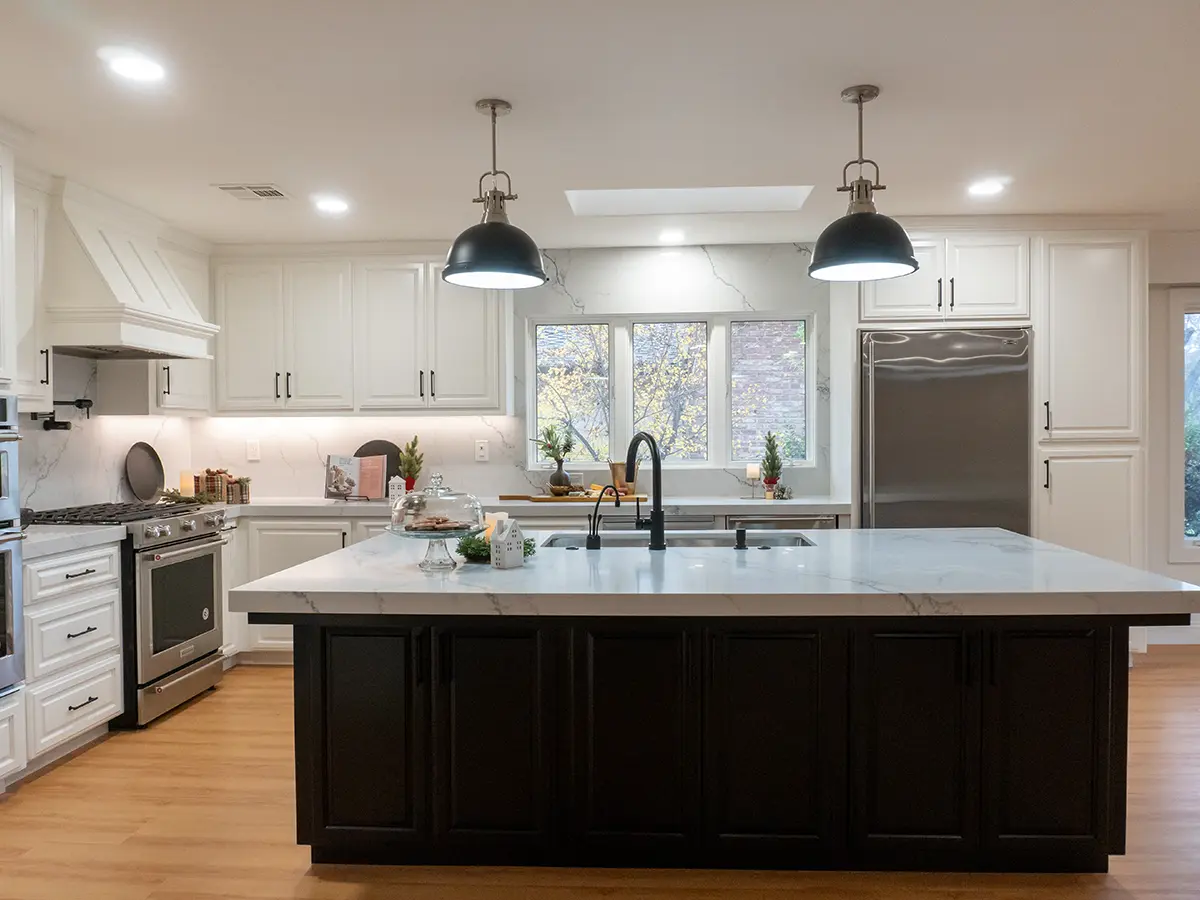 This 3,120 ft² full home renovation included:
The project was quoted at $420k, where the custom kitchen and bathroom cabinetry came in at over $90k.
Home Remodeling Is A Top Redesign Choice
Remodeling your home is one of the best investments you can make for your overall well-being. Upgrading your home has a lot of long-term benefits for you and your family, no matter what are your personal expectations. Here are just some of them:
Makes Your Home More Enjoyable
Sometimes, spending time in your home can be unsettling when you know there are things you'd change around the place. For example, redesigning a guestroom or transforming the kitchen into an open-space area are great ideas that our customers love! Make your home feel good, and you will have a more relaxing living space.
Increases Your Home's Value
According to The Response Center, 57% of homeowners believe that home remodeling increases the value of their home. New additions to the house can be an essential factor in increasing the asking price of your home.
Even if you don't have current plans to sell your home, this is still something to consider when deciding if you should take on a home remodeling project.
Makes The Space Work In Your Favor
Homeowners in Patterson, California, noticed that, over time, how they use their homes changes. Families grow, and trends in home design change. What worked for your family 20 years ago might not work now.
One of the most effective ways to increase the livable space in your home is by remodeling your basement. A basement remodel allows you to tailor this new space to your needs, whether a home office where you can work quietly, a playground for the kids, or a home gym.
What Our Top Customers Say About Us
Do you want to know if we do an amazing job? Our clients are the best at sharing their thoughts about home remodeling. Check out what our customers say about the experience of working with us.
How do I even begin to say how pleased I am with the workmanship and professionalism that Ryan and KHB provided. 
From beginning to end everything went smoothly and we are 100% satisfied with the work that was done. The employees are also professional, knowledgeable, and friendly. Any questions I had along the way they answered. Everyone was always up to date on what was happening and when. 
I would highly suggest them to anyone needing construction of any kind done on their home. Thanks again KHB!
Being no strangers to construction, we knew that 5-6 week kitchen Reno meant 3 months. We knew there'd be plenty of pain points and frustrations.
With KHB, from start to final sign off, it took 6 weeks and a day, was virtually pain free and we can't say enough about the craftsmanship. 
Every person on the job took personal responsibility and pride in their craft.
We waited MANY years to get our dream kitchen and can't thank Ryan, Bobby, Doug, George and the WHOLE team enough for a dream achieved! 
Proud to be part of the KHB family!
Home Remodeling Ideas For A Better Life
When you plan to remodel your home, consider a few standard upgrades locals in Patterson do to enrich their spaces. Besides the good old-fashioned kitchen and bathroom remodel, an extended new construction can help bring out the best in other areas of your home, too.
Let's see what other spaces can benefit from a quick remodel:
One way to enrich your home is by building a home addition. A guest room addition is one of the popular suggestions homeowners in Patterson, California, consider when they have outgrown their space and moving out is not an option. Adding a lovely sunroom will give you a nice cozy space where you can enjoy reading, sunbathing, or meditating.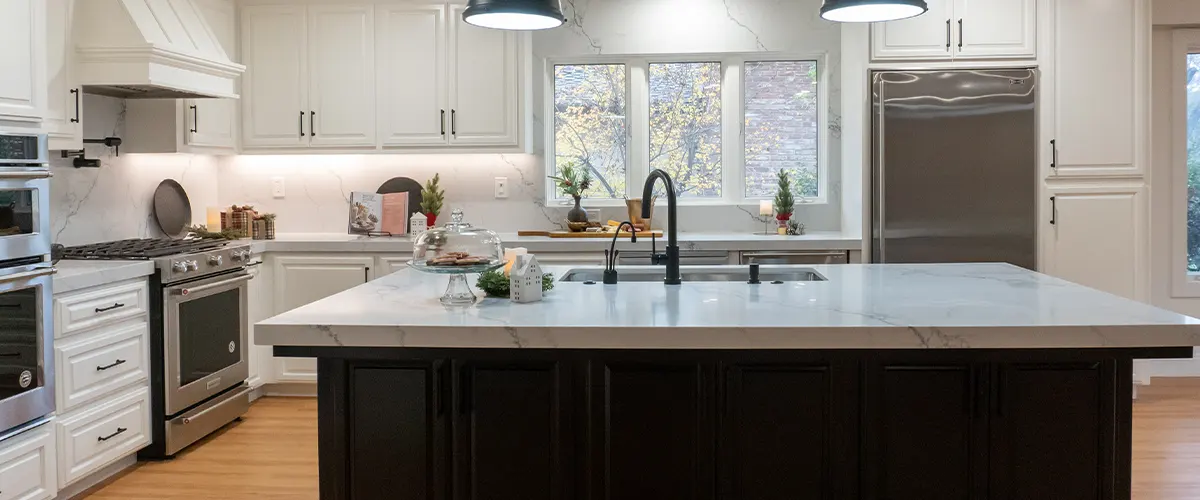 Kitchen remodeling offers a multitude of compelling benefits that extend far beyond mere aesthetic enhancements. 
At its core, a well-executed kitchen remodel can significantly enhance functionality and efficiency, transforming the heart of the home into a more ergonomic and streamlined space. With careful attention to design and layout, kitchen remodeling can also maximize storage capacity. 
Beyond these practical advantages, a beautifully remodeled kitchen has the potential to elevate the overall value of the home, making it a wise investment for homeowners looking to enhance both their living experience and property worth.
Beyond enhancing the visual appeal, a well-planned bathroom remodel can significantly improve functionality and convenience. Upgrading fixtures, such as installing water-efficient toilets and energy-saving lighting, not only lowers utility bills but also contributes to a more sustainable lifestyle. 
New bathrooms can provide a soothing retreat, contributing to relaxation and mental well-being. 
Bathroom remodeling will enrich daily routines but also add value to the home, making it a worthwhile investment that enhances comfort, efficiency, and aesthetic appeal.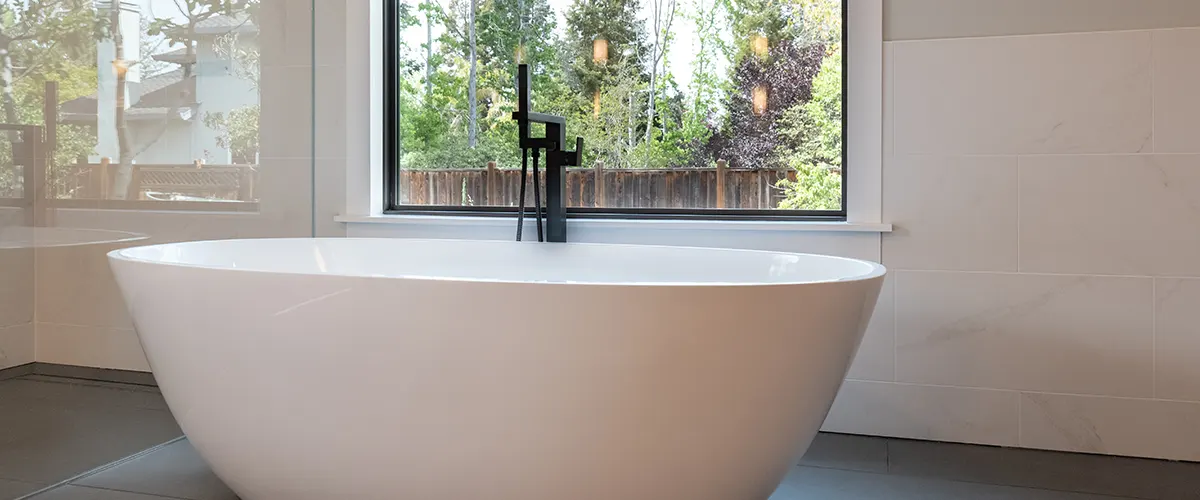 Your garage can be more than a place to park your car and store winter items and unused furniture. With a garage conversion, you can transform it into an entirely usable and livable space equipped with everything a small apartment may need – a bedroom, kitchenette, and a private bathroom. Research shows that a garage conversion can increase your home's value by 10-15%!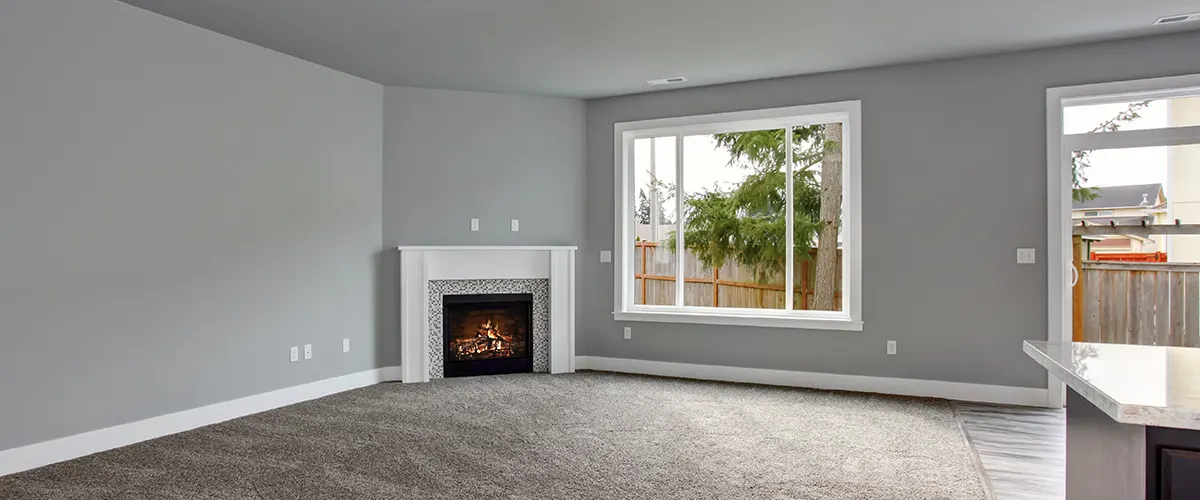 One of the unused spaces in your home is the basement. Consider upgrading it to something more practical, like an extra guest room for your friends or relatives or a friendly office. You have multiple beautiful options you can choose from to satisfy the needs of your family. At KHB Construction, we work with homeowners in the area and ensure they get excellent upgrades. Have you thought about upgrading your basement to make it more helpful? Many homeowners in Patterson find it to be a perfect place for a guest room, a private gym, a children's playroom, or even a home office. KHB Construction can help you explore different options to meet your family's needs.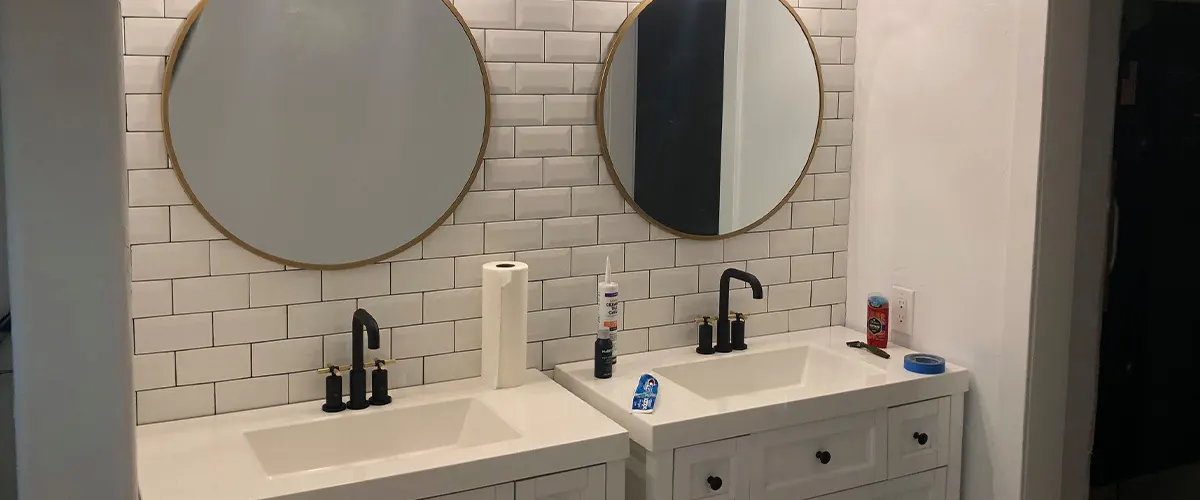 A Streamlined Process For Your Patterson Home Remodel
At KHB Construction, we offer worry-free home remodeling services that cater to your needs and desires. You'll have access to skilled designers and craftsmen committed to providing you with the best possible care.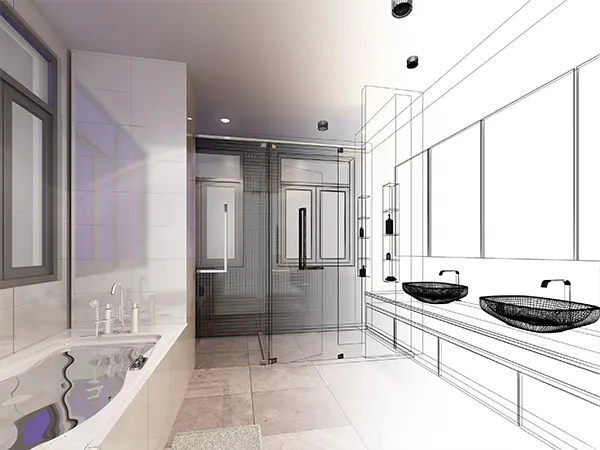 Request your free quote right now and let's start talking!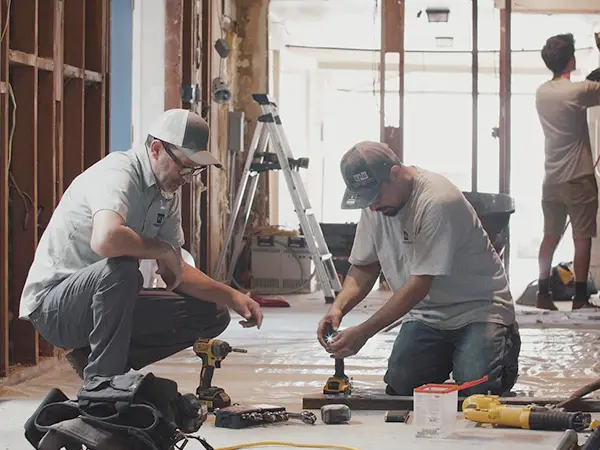 We'll discuss the details and start building your dream home.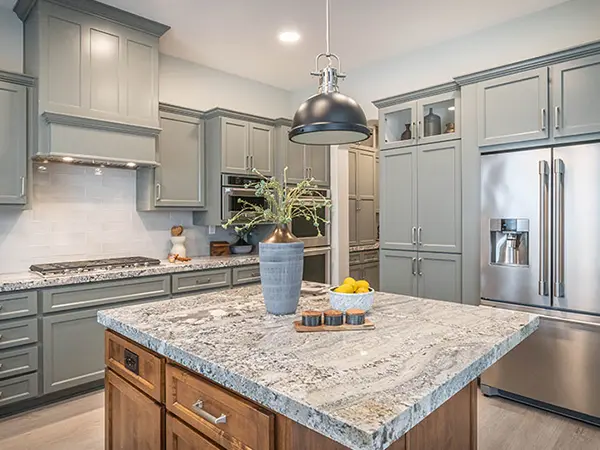 Show off your space to your friends! Your new home is ready!
Frequently Asked Questions
A typical Patterson house with 2,000 square feet can expect an estimated price tag of $150,000 for its facelift. For this price, you can get a complete bathroom and kitchen remodel with custom cabinets and finishing, new flooring throughout, and new paint.
A mid-range Patterson home remodel would also include a kitchen and bathroom remodel, plus new paint, trim, and flooring. It can cost between $250k and $350k. If you're looking for a complete high-end home remodel that would update every room in your house, as well as add an extension or additional living space, you should expect to pay between $400k and $500k.
We understand budgeting for a full home remodel can be challenging, but money shouldn't stay in the way of enjoying your home to the fullest. There are a number of home financing options that can help you in your journey. We'd be happy to advise you in this direction and help make your dream come true.
Unlike traditional kitchen and bathroom remodeling undertakes, for entire home remodels, the best thing is to move out. Trying to renovate parts of your home one at a time disrupts the flow of trades, which makes the overall scope take nearly twice or three times as long. Quality control is also a significant issue while trying to renovate around already finished work. If a pet or a child scratches something on a finished surface before the job is complete, it can extend the process further with the need for repairs.
You can. We love to see what our clients find and want to add to their homes. However, if this means shopping for the "best deal" or "lowest price," we recommend working with local contractors. When it comes to something that we expect to last for 20+ years, we prefer to use tried and authentic materials. Unlike other contractors, we have vetted and trusted vendors that only deliver the best products for your renovation. We'd love to advise you to choose materials and appliances that match your budget and vision.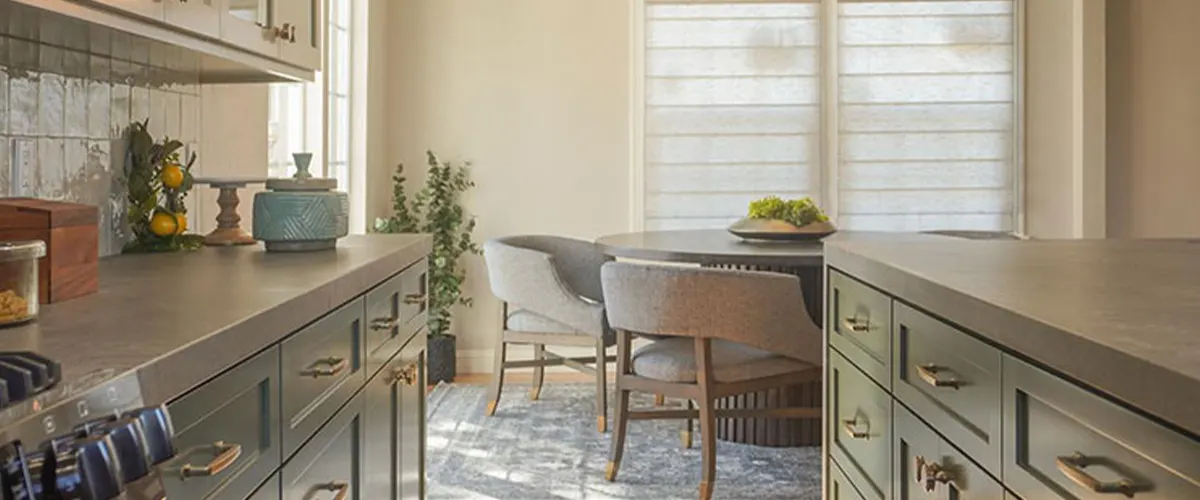 Choose A Top Contractor For Your Home Remodeling In Patterson
KHB Construction offers top services for premium home remodeling to fulfill your personal needs. Unlike other contractors, we put our focus on you and dedicate over 25 years of combined experience towards your project's success.
Our top priority is making sure you're completely satisfied with your home remodeling project. That's why we always use high-quality materials and strive for excellence in everything we do. 
With KHB, you're getting the perks that no other contractor in Patterson will ever offer you for your home remodel!
Ready To Enjoy Your Dream Home?
Patterson, California, is a charming city with a distinct blend of rural tranquility and modern amenities. Nestled in the heart of the San Joaquin Valley, Patterson is renowned for its agricultural heritage, particularly as the "Apricot Capital of the World." A notable landmark is the Patterson City Hall, an iconic structure with Spanish Colonial Revival architecture that reflects the city's historical roots. Another prominent feature is the internationally acclaimed roadside attraction, the "Giant's Road," which boasts colossal, hand-painted, and sculpted depictions of classic storybook characters, capturing the attention of passersby. Additionally, Patterson offers a vibrant community park system, including the multi-use Del Puerto Canyon Reservoir, perfect for outdoor enthusiasts seeking hiking, fishing, and picnicking opportunities.