A ranch style home is so much more than a cabin in the woods. With its specific design elements and focus on both the indoor and outdoor space, ranch style homes are perfect for everyone, whether they're a bachelor in their prime years or an elder couple living with their grandkids. 
If you like the idea of home remodeling to include ranch style elements throughout the house, here is the 101 for everyone interested in this style.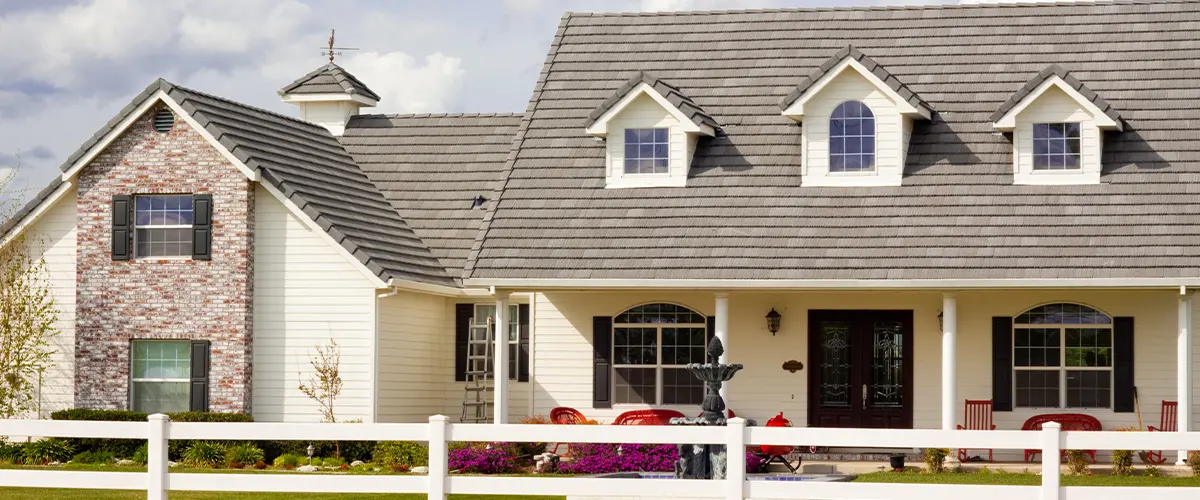 What Is a Ranch Style Home?
The ranch style home (often called a rancher or rambler house) is a form of American residential architecture that gained popularity in the middle of the twentieth century. Common characteristics of ranch-style houses include a flat roof and a long, rectangular layout.
They feature a straightforward, open layout with the main living spaces — the living room, dining room, and kitchen — located in the middle of the home and the sleeping quarters and service areas tucked away in the far end.
A horizontal orientation, low, long lines, and minimal use of decorative embellishments, such as a large overhanging roof often define a ranch-style home's façade. Traditional ranch style homes were a popular form of dwelling in the decades following World War II because of their affordability and simplicity of construction.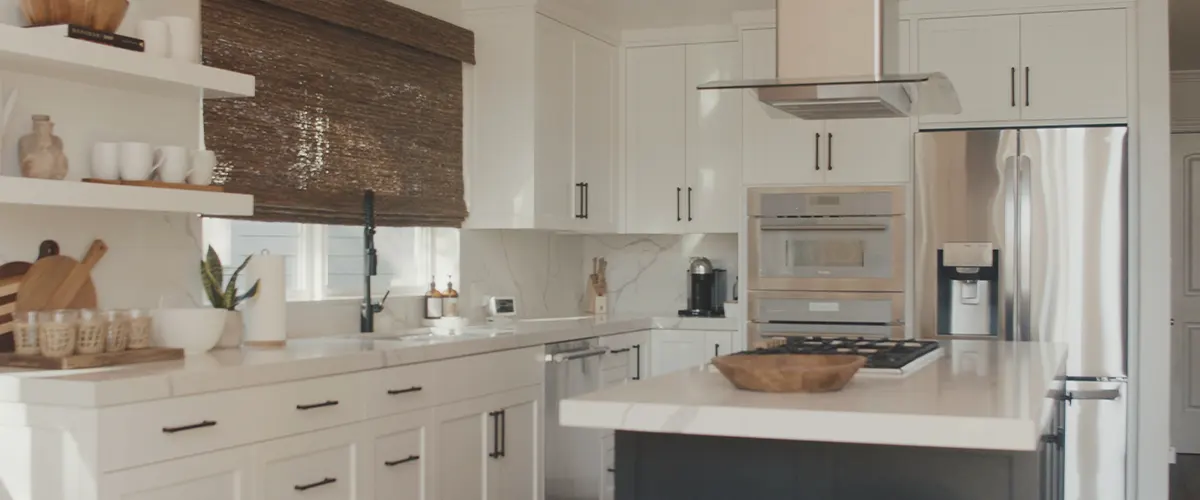 Types of Ranch Style Homes
Each ranch house style puts its own unique twist on common themes or combine elements of other popular architectural movements. You can see five main types of ranch houses on the market.
California Ranch Homes: All ranch houses may be traced back to the California bungalows and cottages of the 1920s and 1930s, which can be traced back to Spanish colonial architecture. Spanish architecture has left its mark on the exteriors of California ranches, which range from understated to ostentatious in their ornamentation.
Storybook Ranch Homes: This style aimed at replacing Spanish influences with more extravagant, baroque designs reminiscent of fairy tales and quaint cottages. It encompasses low-pitched roofs, decorative chimneys, and tall narrow windows.
Suburban Ranch Homes: As these houses were so simple to build, they are sometimes credited with creating the suburbs in the United States after World War II. Open-concept interiors, concrete slab foundations, and a modest footprint characterize these variations on the ranch house design.
Raised Ranch Homes: These homes typically consist of two stories, sometimes called split-level or split-entry ranches. There is a staircase in the foyer that leads to the upper floor. The lower level houses the finished basement and the garage.
Split-Level Ranch Homes: Split-level ranches are three-story houses with an entryway staircase, similar to raised ranches but with an extra level. They are asymmetrical on the outside and, like suburban ranches, prioritize simplicity and utility over aesthetics.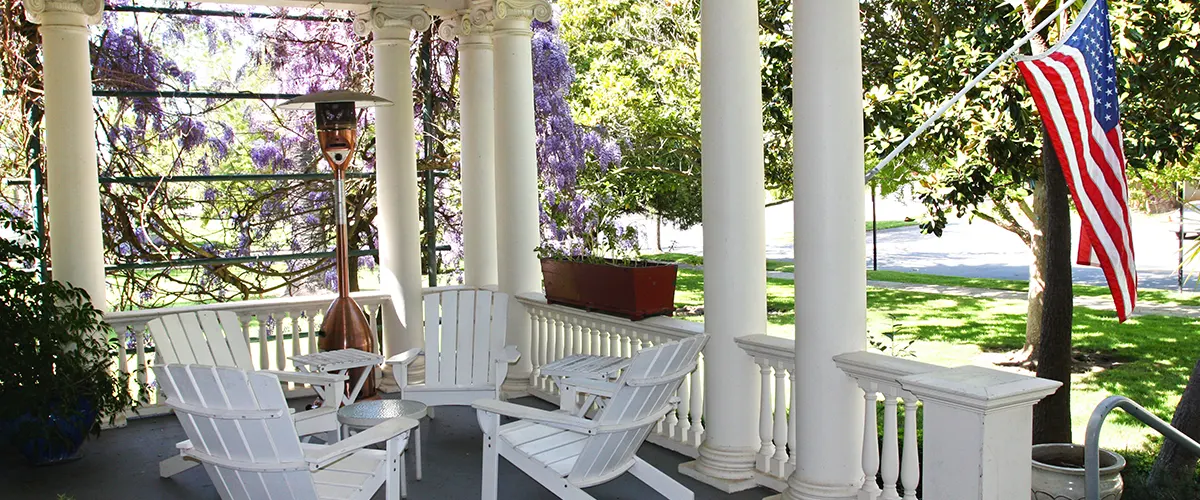 What Are the Defining Characteristics of a Ranch Style Home?
Ranch style homes are pretty easy to recognize once you know their defining characteristics.
Single-Story Design: Most ranch houses don't have more than one level, though some have finished basements or attics.
Low-Slope Roofs: Ranch-style houses are characterized by flat roofs and big overhanging eaves. Hipped or gabled roofs are common as well.
L-Shaped & U-Shaped Layouts: Many ranch-style houses take the shape of an "L" or "U," with the sleeping quarters and restrooms set off to one side.
Open-Floor Plan: Most ranch style houses' dining, living, and kitchen areas are all open to one another, creating a spacious and convenient main living area thanks to the open concept layout.
Attached Garages: Ranch-style homes are distinguished by their attached garages, often situated at the front of the residence.
Sliding Glass Doors: In order to provide a smooth transition between the indoors and outdoors, many ranch-style homes have wide windows and sliding glass doors that lead out to a backyard or patio.
Little-to-No Ornaments: A simple exterior with few ornamental features is typical of ranch style residences.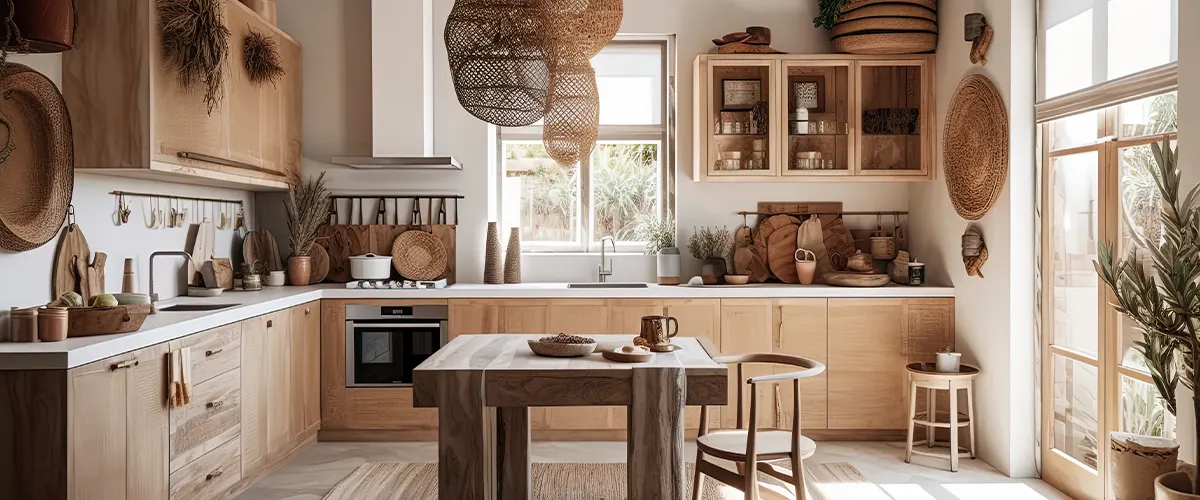 What Are the Benefits of a Ranch Style Home?
Over the years, ranch-style homes have evolved a lot in design and feel. Some include more modern elements, bringing together the best of both worlds. To determine whether or not a ranch style house is your best bet, here are the advantages it brings to the table.
Accessible & Easy to Navigate: Because of its single-story layout, ranch-style homes are particularly accommodating to folks with limited mobility or looking to age in place.
Indoor Living With an Outdoor Vibe: Sliding glass doors are a common feature in ranch-style architecture, allowing residents to seamlessly transition between their indoor and outdoor environments. Because of this, you can take pleasure in nature without leaving your house.
Great Resale Value: For individuals considering selling their home in the future, it may be wise to consider a ranch design because of its high resale value and widespread appeal among purchasers of all ages.
Energy Efficient: It is common practice for ranch-style home designers to prioritize energy efficiency while crafting their blueprints. They can be built using materials that save heating and cooling costs and typically have wide windows that let in lots of natural light.
Easy to Maintain: With their one-story design, ranch style homes are far easier to maintain and repair than their multi-story counterparts. When it comes to tasks like gutter cleaning and minor exterior repairs, there's no need to climb to the second or even third floor.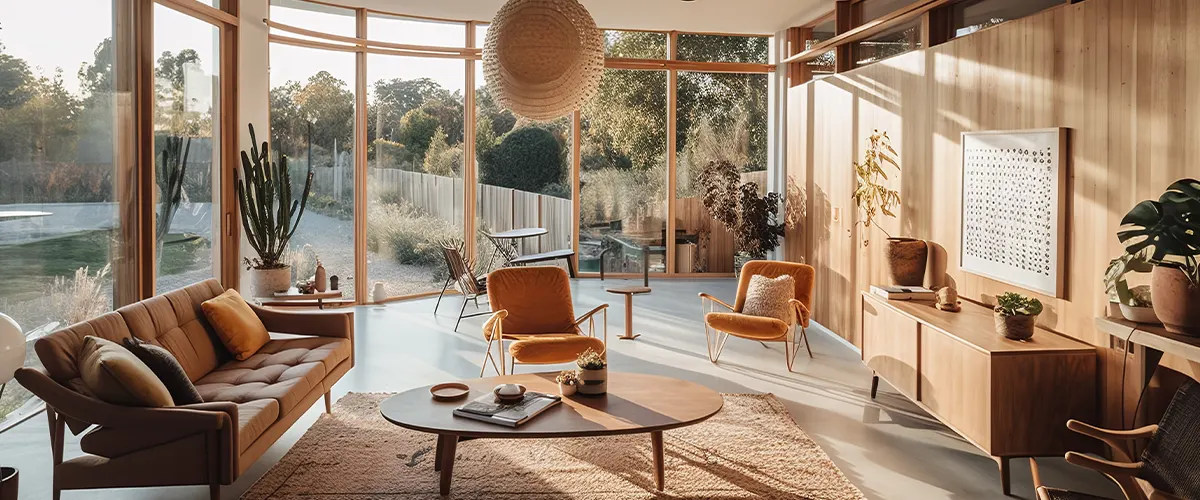 Tips on How to Decorate a Ranch Style Home Interior
Even after working with a contractor on your ranch style house remodel, you can still add a personal touch to the space with different decor elements.
Use the Open Space Wisely: A ranch style house's open floor design encourages fluid movement between rooms. Create several areas, like a dining room or a reading nook, in a large open room with the help of furniture placement and design.
Employ Color Intelligently: Create a foundation with a monochromatic color scheme, and then inject color with accents like throw cushions, area rugs, and artwork. Decorate with depth and interest using vibrant colors like burned orange, deep crimson, and navy blue.
Let Natural Light Flow: Ranch style houses are known for their wide windows that let in abundant daylight. Dress your windows with light-filtering bamboo blinds or sheer drapes to make the most of the available light and provide a relaxing ambiance.
Consider Vintage Accents: Ranch-style homes are known for their warm, welcoming atmosphere, which can be complemented by adding vintage accents that reflect that era. Find vintage furniture, artwork, and accessories that go with the rest of your home.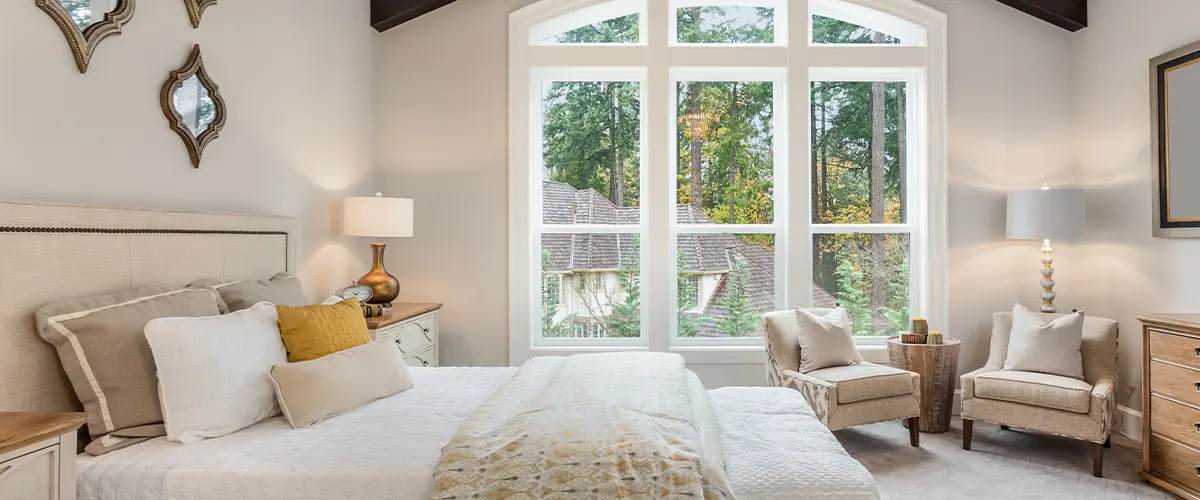 While the 1970s were the heyday for ranch-style homes, the 2010s have grown in popularity as the preferred choice for new construction across the United States. We can help you bring your ranch style home vision to life. Drop a quick message to let us know how we can help transform your interior.