Home Remodeling In Riverbank
If you're looking to get a superior home remodeling Riverbank, you just got lucky!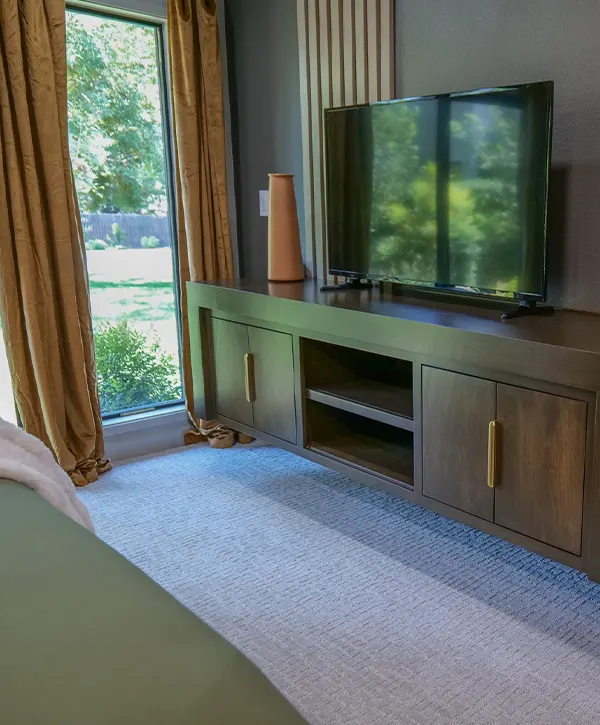 Residents of Riverbank, if you've been contemplating boosting the value and charm of your home with a brand new deck, kitchen extension, or guest room – KHB Construction is here to make it happen! We have specialized in renovating homes since our inception in this city. Our quality decks and sunrooms are renowned throughout Riverbank. Therefore, allow us to be your contractor so that all these additions can be made conveniently and without any stress!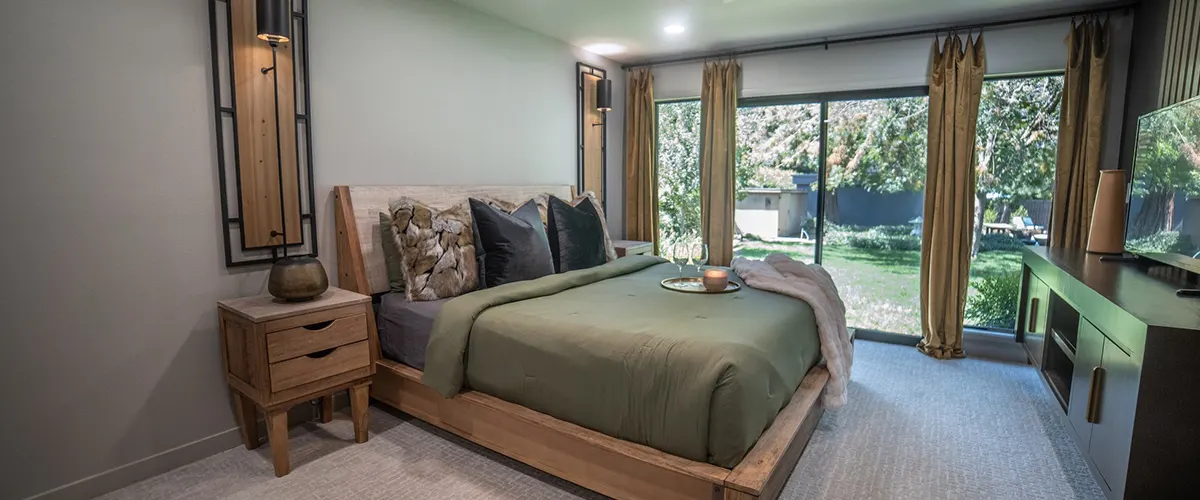 Home Remodeling In Riverbank Is Now Coming With Extra Perks!
At our company, you can rest assured that your needs and wants are our priority. We understand the importance of quality and strive to provide top-notch service from start to finish. Whether it's remodeling or any other project in mind, we guarantee that the end result will be nothing short of extraordinary! So if you're located in Riverbank and need help, don't hesitate to contact us now!
Superior Riverbank House Remodels That Are Fully Functioning
Our team of experts is committed to understanding your core needs before starting any project so that we can guarantee a successful outcome without any obstacles or delays. Our representatives will provide top-notch service while fashioning an addition tailored specifically to your wants and desires. With our proficiency, you can rest assured the end product will exceed all expectations.
KHB Construction offers exclusive home renovation services that will add years of life and value to your property, making it more desirable for you, your family, or prospective buyers. Our team provides outstanding remodeling solutions and other advantageous residence additions – let us help improve the look and feel of your abode today!
Check out our premium home remodel offer and make sure you're getting the best remodelers on your project in Riverbank, California!
Homeowners Love Their New Home Additions In Riverbank
Our customers are the center of our operations, and it's an honor to have helped make so many homeowners' dreams a reality. Check out what they've said about their experiences working with us!
How do I even begin to say how pleased I am with the workmanship and professionalism that Ryan and KHB provided. 
From beginning to end everything went smoothly and we are 100% satisfied with the work that was done. The employees are also professional, knowledgeable, and friendly. Any questions I had along the way they answered. Everyone was always up to date on what was happening and when. 
I would highly suggest them to anyone needing construction of any kind done on their home. Thanks again KHB!
Being no strangers to construction, we knew that 5-6 week kitchen Reno meant 3 months. We knew there'd be plenty of pain points and frustrations.
With KHB, from start to final sign off, it took 6 weeks and a day, was virtually pain free and we can't say enough about the craftsmanship. 
Every person on the job took personal responsibility and pride in their craft.
We waited MANY years to get our dream kitchen and can't thank Ryan, Bobby, Doug, George and the WHOLE team enough for a dream achieved! 
Proud to be part of the KHB family!
Types Of Home Remodeling Ideas That Boost Your Home's Feel
Home improvements are a great way to raise the value of your property and upgrade the lifestyle you lead. From increased storage and accessibility to improved comfort levels, an array of options offer lasting rewards. 
Not only do renovations bring more relaxation into your home environment, but they're also worth their weight in gold as far as return on investment goes! Whether for practicality or pleasure – investing in renovating is always worthwhile! Here are some popular additions that our customers love:
Why not create value for your home and boost earnings by constructing an extra living area for visitors or in-laws? Not only will it provide them with something wonderful to anticipate, but it also gives each person some necessary privacy – which is priceless for any family. Constructing a guest room or even an in-law suite would undeniably give both comfort and profit.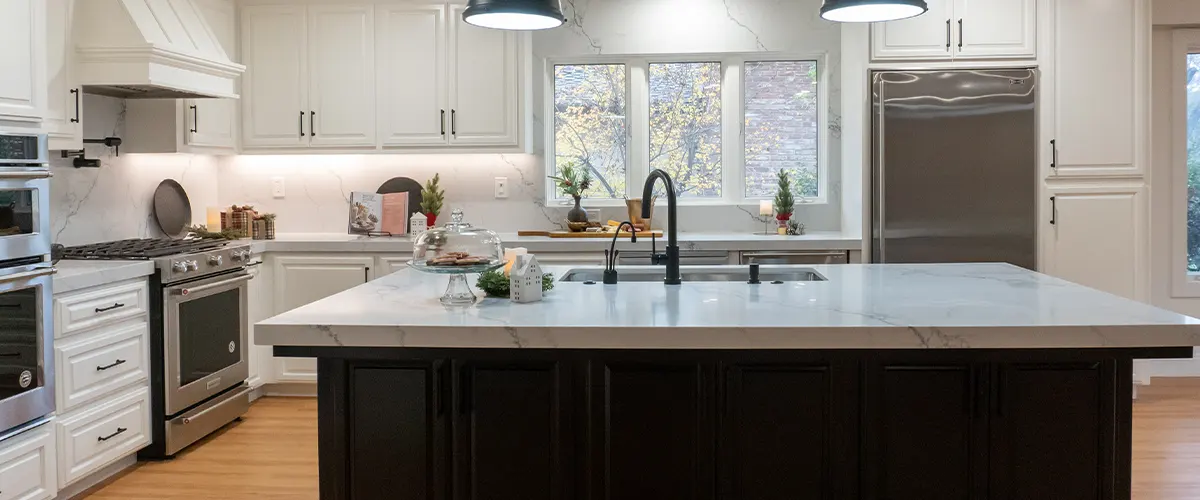 For homes of any age, sunrooms are the perfect addition! Not only will they add value to your property and make it stand out compared to other homes on the market, but also, these sunny spaces offer a tranquil environment for activities such as yoga or meditation. Enjoy nature's beauty while relaxing – many health benefits come with adding a sunroom! Don't wait; upgrade your home today by installing an unforgettable touch of comfort and style through one of our quality sunrooms.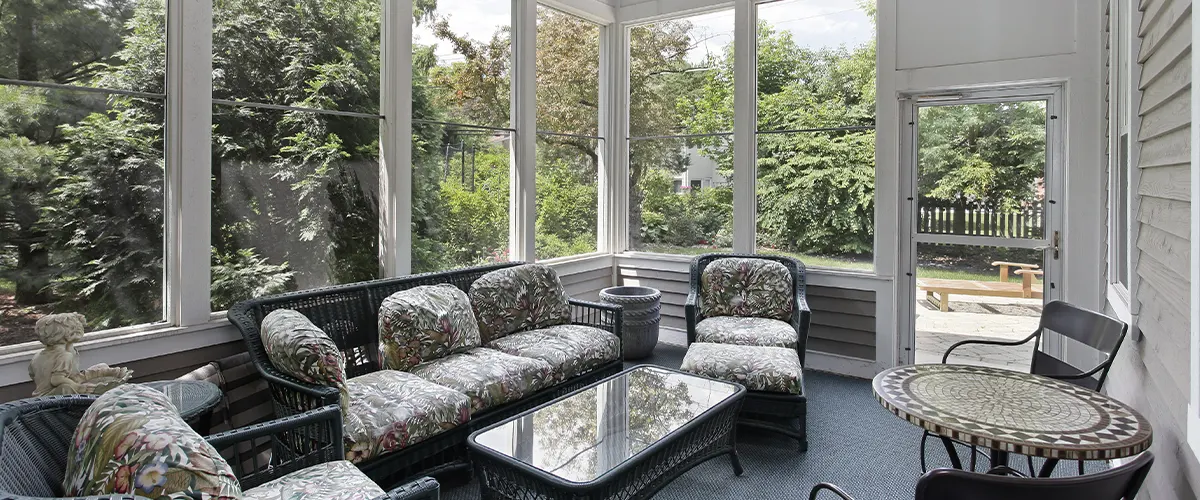 Not only does having a garage safeguard your car from external factors, but it can also be used for extra storage or as an additional work area. We've worked with countless homeowners who maximize this benefit by freeing up their carports to store holiday decorations, outdoor sports equipment, and spare tires in the summer months. 
A garage is truly one of those investments that keep on giving! But more importantly, a garage conversion can upgrade your home to the next level while providing ample space to pursue your hobby or expand on existing living areas!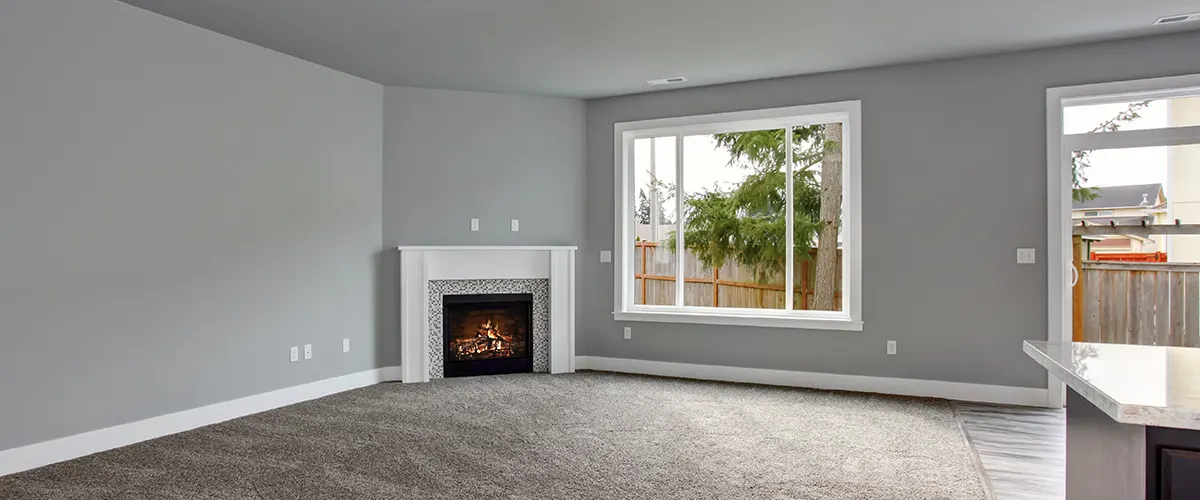 Don't be afraid to use your basement if its lack of light scares you. All my clients who remodeled their basements at Riverbank experienced exceptional success — they turned them into extra bedrooms, playrooms for kids, fitness centers, movie theaters, and even workshops! Dare to dream and have fun with this valuable part of your home!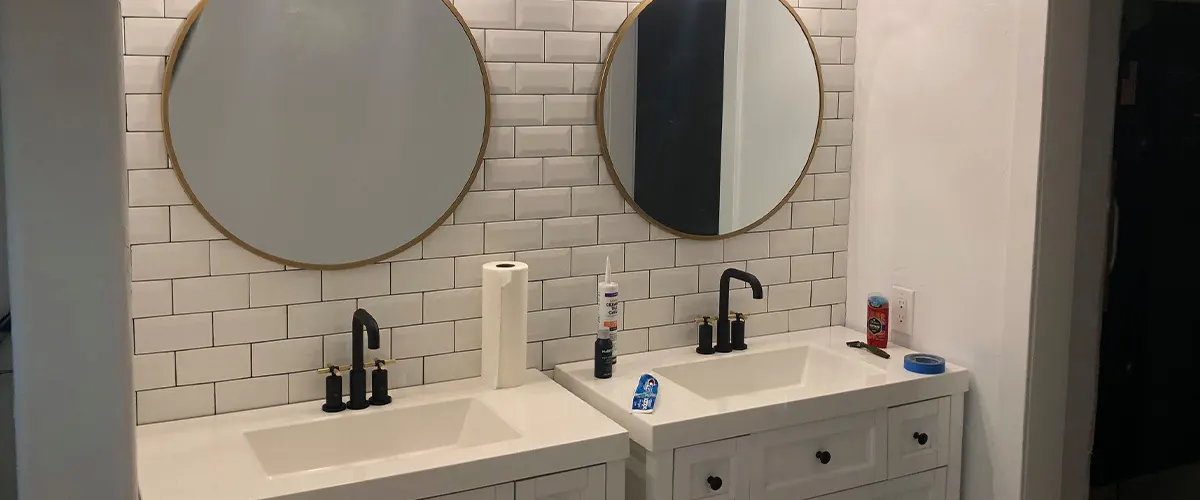 Other Upgrades That Make Your Life Easier
Some of the most common upgrades and changes that can improve your living space include:
Inspiration For Your Upcoming Home Remodeling In Riverbank
We Make Riverbank Home Remodeling Simple
With us, you'll be in control while we handle the difficult work. Also, we guarantee to keep you apprised of our progress every step of way so that there's no cause for worry or misunderstanding.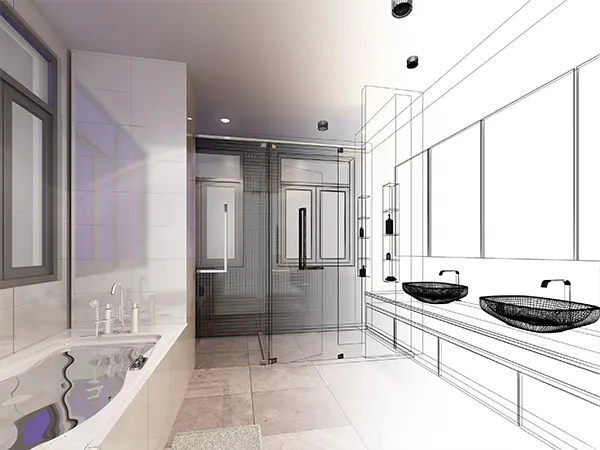 Request your free quote right now and let's start talking!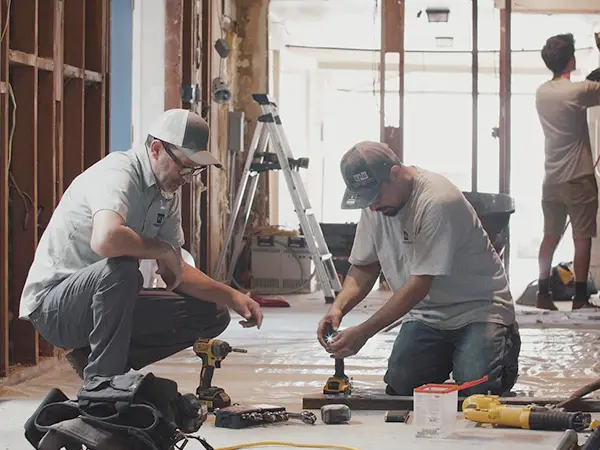 We'll discuss the details and start building your dream home.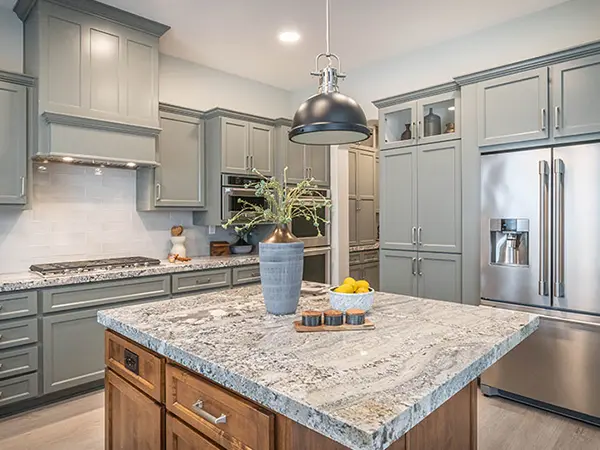 Show off your space to your friends! Your new home is ready!
Frequently Asked Questions
When considering the overall cost of a home renovation, size is an integral factor. For example, when remodeling a typical 2,000-square-foot Riverbank house you can anticipate that your total will amount to around $150,000. This price covers kitchen renovations with craftsman elements in one bathroom, replacing all flooring, and repainting every wall throughout your residence.
Making minor updates to your home, such as painting the walls and updating flooring and trim, can run you anywhere between $250k-$350k. For a more comprehensive renovation job that upgrades every room in your house and adds an extra living space or extension might cost around $400k-$500k.
Our team is committed to finding a cost-effective solution for your renovation, regardless of size. Whether you're seeking to paint or install new flooring, which can take up two weeks of work, or if it's something larger like a home remodel that could last half a year – we are here with you every step!
Trust KHB Construction for the best results possible. Our employees have been thoroughly trained, and our insurance coverage ensures we are prepared to handle any situation. Plus, being licensed to work in all remodeling areas gives us an edge over others in tile installation services – not to mention our extensive knowledge regarding building codes! Rest assured that when you collaborate with us, quality is guaranteed.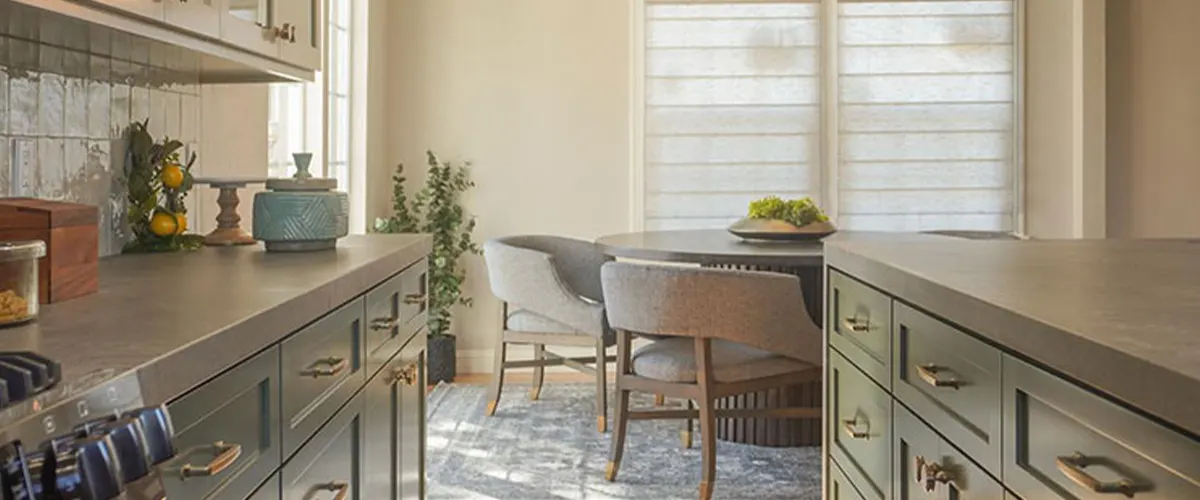 Time To Get Your Well-Deserved Home Remodel!
KHB Construction is committed to excellence in home renovation projects. Our team goes above and beyond with unparalleled communication, attention to detail, and customer satisfaction – all of which are unmatched throughout Riverbank! With us as your partner for the entire process, you can trust that we'll deliver the exact outcome you want – no one else will provide such remarkable results as ours!
Get ready to experience:
Take The Last Step In A Long-Overdue Upgrade
Nestled along the banks of the Stanislaus River, Riverbank exudes a tranquil charm that resonates with both residents and visitors. A prominent landmark is Jacob Myers Park, a verdant oasis offering picturesque river views, serene walking trails, and many picnic spots. The historic downtown area is adorned with vintage buildings and local boutiques, preserving the city's heritage while fostering a sense of community. The Galaxy Theatres complex is a modern hub for entertainment that even our team at KHB loves. Riverbank's commitment to education is exemplified by Cardozo Middle School, renowned for its exceptional educational programs and nurturing environment.