The Best Home Remodeling In Stockton
If you're looking to get a superior home remodeling Stockton, you just got lucky!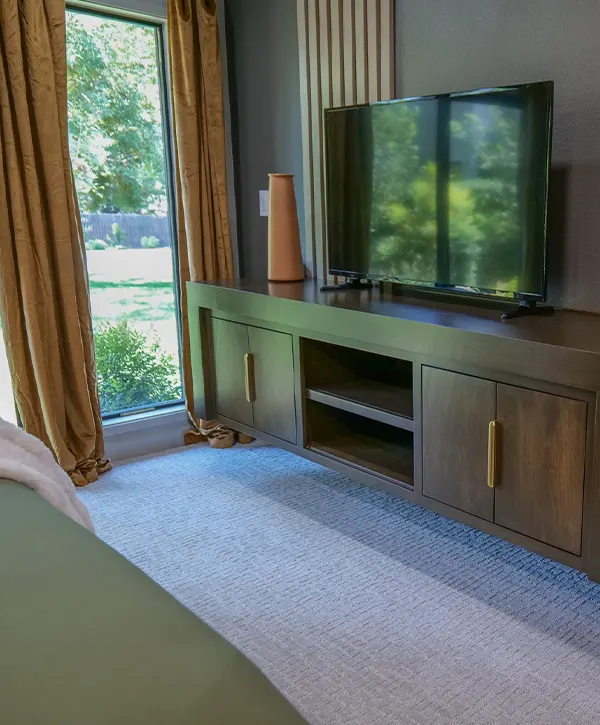 If you're a resident of Stockton and have been dreaming of enhancing your home with a new bedroom, kitchen extension, or guest room, KHB Construction is the perfect choice! Since we opened our doors in this city, we've specialized in renovating homes by providing quality renovations like sunrooms, garage conversions, or home additions. With us as your contractor, you can get all that value without hassle!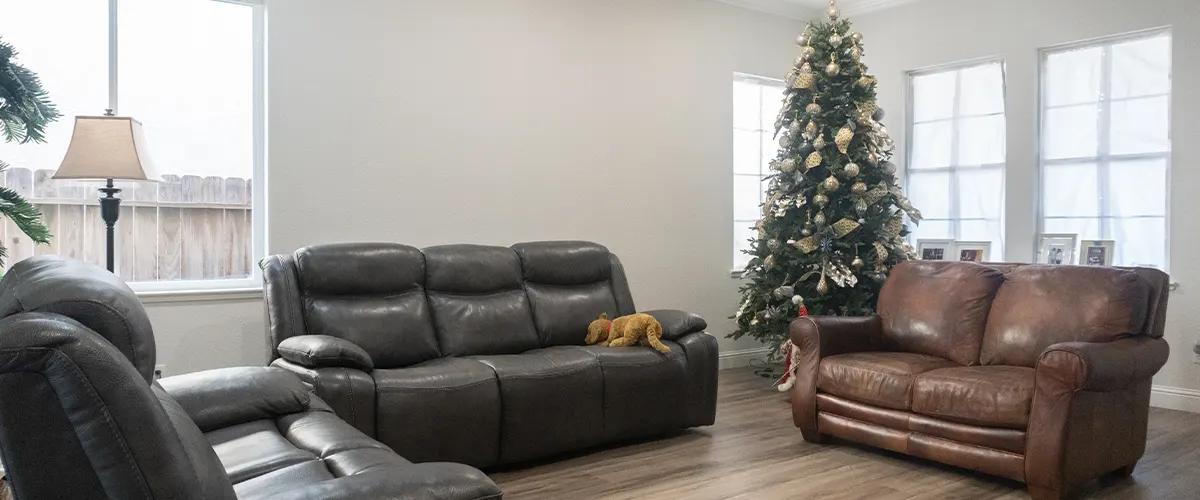 Home Remodeling In Stockton Is Now Coming With Benefits!
At our company, your preferences and requirements will always take precedence. Quality is at the core of all that we do from beginning to end, so you can rest easy knowing that whatever project you have in mind – be it remodeling or otherwise- we'll go the extra mile to ensure your entire satisfaction with the outcome. Stockton locals needing help? Don't delay; give us a call today!
Superior Stockton House Remodels That Are Fully Functioning
With our team's expertise and knowledge, it is essential to recognize your fundamental requirements prior to commencing a project. Through this process, we can guarantee the desired result without any obstacles or setbacks. Our representatives will ensure you receive the best care possible while creating an addition that caters directly to your wants and needs.
KHB Construction is here to bring you a home renovation that will add years of longevity and value to your property, making it more attractive for both your family now or potential buyers in the future. We provide top notch remodeling services as well as other advantageous home additions.
Check out our premium home remodel offer and make sure you're getting the best remodelers on your project in Stockton, California!
Homeowners Love Their New Home Additions In Stockton
Our customers are the center of our operations, and it's an honor to have helped make so many homeowners' dreams a reality. Check out what they've said about their experiences working with us!
How do I even begin to say how pleased I am with the workmanship and professionalism that Ryan and KHB provided. 
From beginning to end everything went smoothly and we are 100% satisfied with the work that was done. The employees are also professional, knowledgeable, and friendly. Any questions I had along the way they answered. Everyone was always up to date on what was happening and when. 
I would highly suggest them to anyone needing construction of any kind done on their home. Thanks again KHB!
Being no strangers to construction, we knew that 5-6 week kitchen Reno meant 3 months. We knew there'd be plenty of pain points and frustrations.
With KHB, from start to final sign off, it took 6 weeks and a day, was virtually pain free and we can't say enough about the craftsmanship. 
Every person on the job took personal responsibility and pride in their craft.
We waited MANY years to get our dream kitchen and can't thank Ryan, Bobby, Doug, George and the WHOLE team enough for a dream achieved! 
Proud to be part of the KHB family!
Types Of Home Remodeling Ideas
Home renovations will not only enhance your property but also upgrade the quality of life you lead. With options available ranging from additional storage, and improved accessibility to higher comfort levels, you can enjoy all these benefits and more! Not only do renovation projects increase the value and tranquility of your home, but they're also a worthwhile investment, as they offer plenty in terms of return on investment. Whether it's for extra convenience or pleasure – renovating is always worth considering!
Here are some popular additions that our customers love:
Adding an extra living area for visitors or in-laws is a fantastic way to bring more money into your home and build its value! Not only will it give all the guests something pleasant to look forward to, but it also allows everyone some much-needed personal space – which can be invaluable for any family. Constructing a guest room or even an in-law suite would undoubtedly provide both comfort and benefit.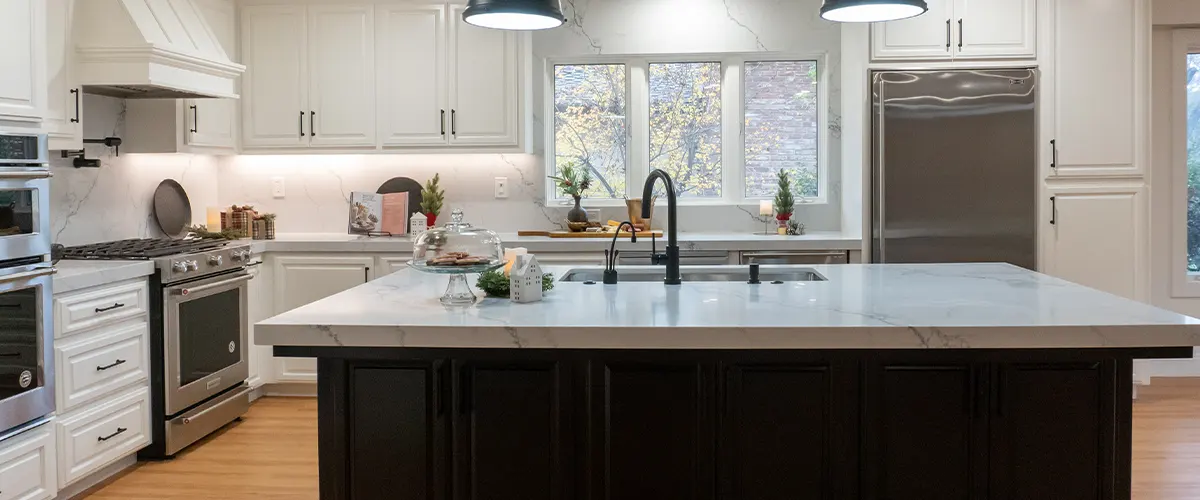 Sunrooms are the perfect addition to any home, regardless of age! Besides raising property value and making your house stand out on the market, sunrooms also offer a serene space to work out or meditate. Relax in these cozy rooms while soaking up nature's beauty – they provide many health benefits that cannot be overlooked! Don't wait – add an unforgettable touch of comfort and style to your home today with a quality sunroom.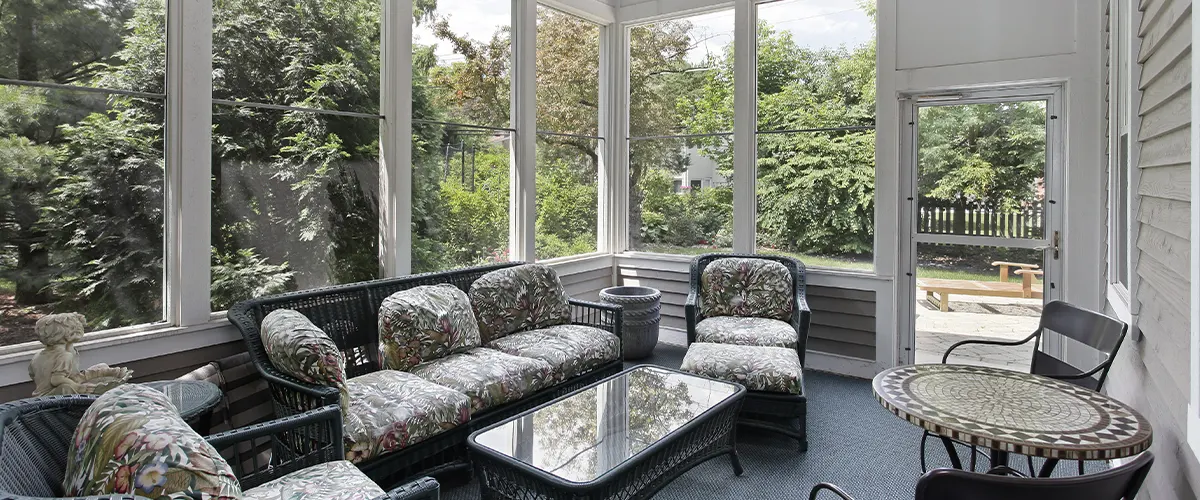 Not only does having a garage safeguard your car from wear and tear and harsh climate conditions, but it can also be used to store extra items or as an additional workshop. We have worked with numerous homeowners who use their garages for summer storage by freeing up their carports for things such as holiday decorations, seasonal sporting equipment, and spare tires.
But more importantly, a garage conversion can upgrade your home to the next level while providing you with ample space needed to pursue your hobby or expand on existing living areas!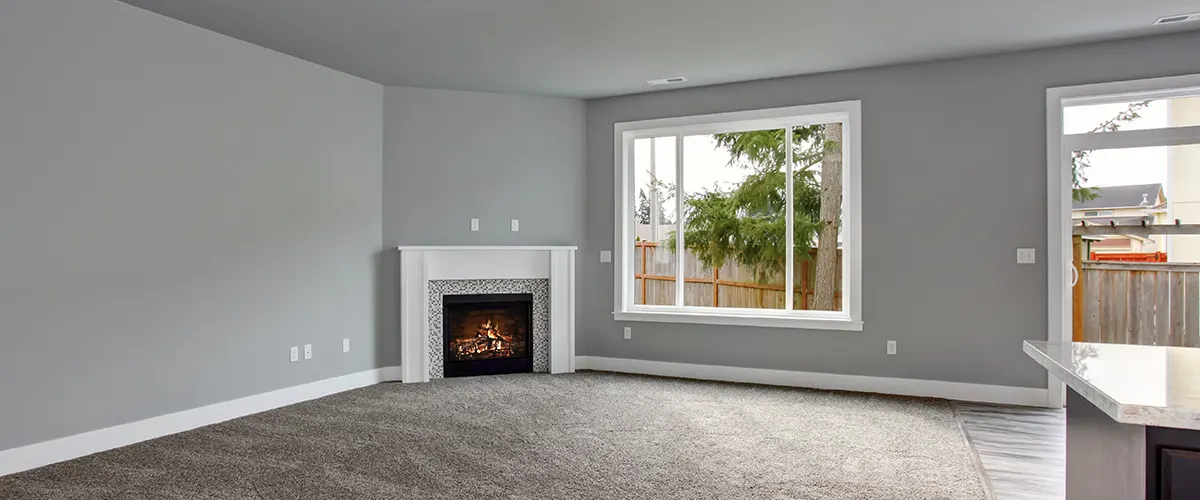 If the darkness of a basement deters you from using it, let me remind you that all my Stockton clients who redesigned their basements experienced tremendous success. They transformed these areas into an extra bedroom, playroom for children, gymnasium, home theater space or even workshops! Dare to dream and make use of this valuable part of your house – Go Wild!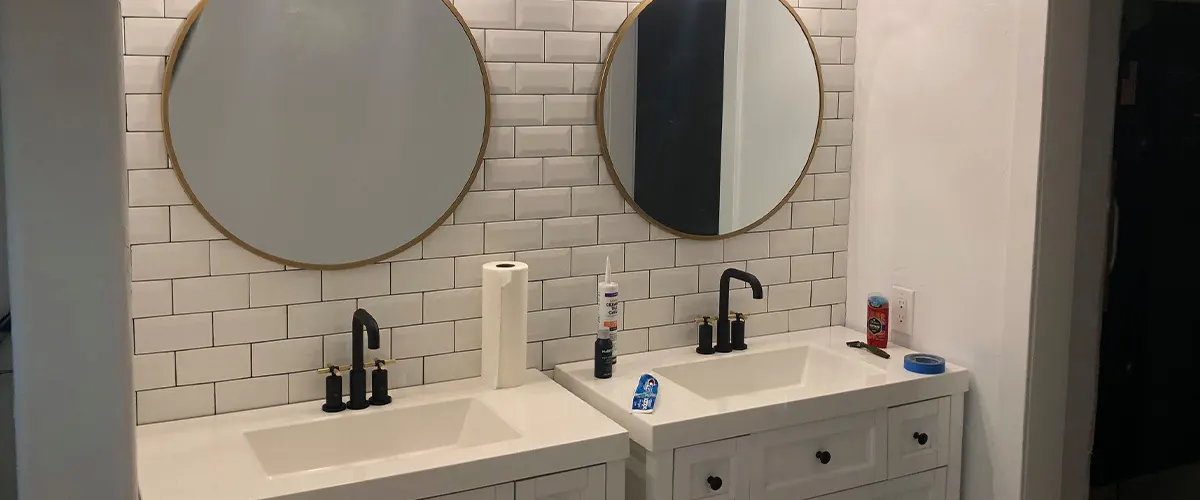 Other Upgrades That Make Your Life Easier
Some of the most common upgrades and changes that can improve your living space include:
Inspiration For Your Upcoming Home Remodeling In Stockton
We Make Stockton Home Remodeling Simple
Unlike other remodeling services, our method puts you in charge of the project and keeps you updated on every step to reduce tension and concerns.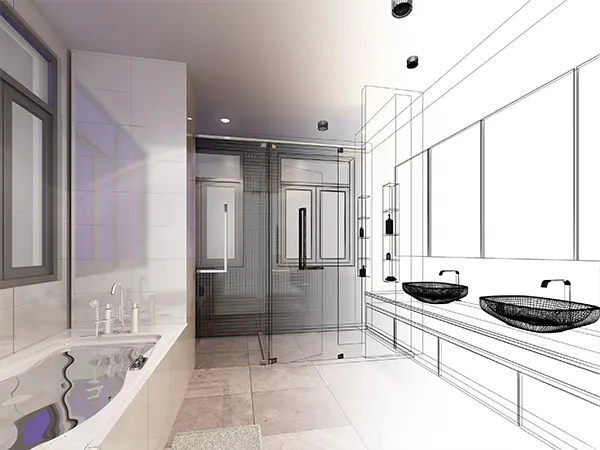 Request your free quote right now and let's start talking!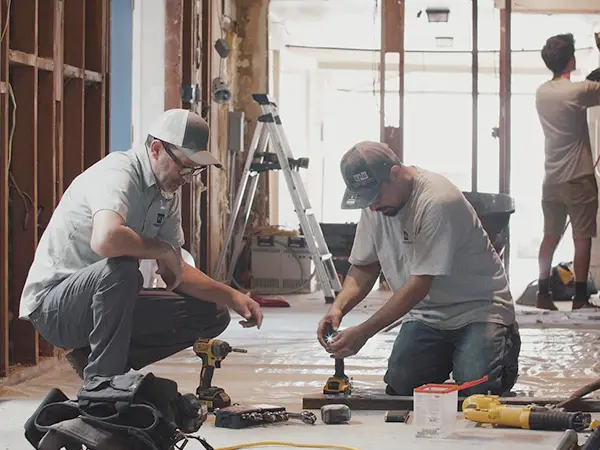 We'll discuss the details and start building your dream home.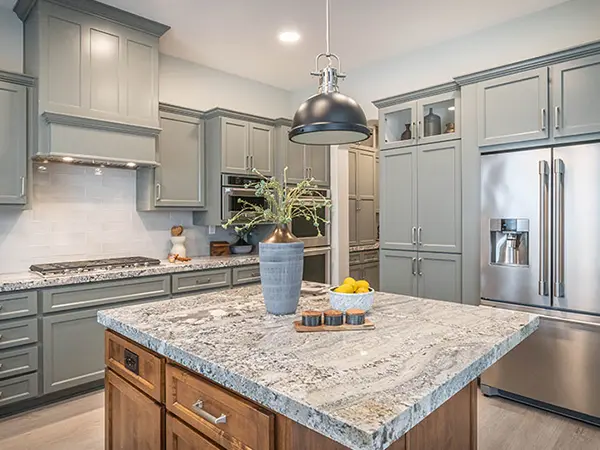 Show off your space to your friends! Your new home is ready!
Frequently Asked Questions
When it comes to the total cost of home renovations, size plays a vital role. A typical Stockton house with 2,000 square feet can expect an estimated price tag of $150,000 for its facelift. This includes kitchen revamping featuring craftsman elements in one bathroom and new flooring throughout your entire abode plus completely repainted walls in each room.
A mid-range house renovation, which might include new paint, trim, and flooring, for example, generally costs between $250k and $350k. A complete high-end home renovation that would update every room in your house as well as add an extension or additional living space would cost you approximately $400k to $500k.
No matter the magnitude of your renovation, our team will work with you to find a solution that saves on travel and accommodation costs. Smaller projects, such as painting or installing new flooring, can take up to two weeks while larger tasks like home remodels may last for half a year. Rest assured that we are here every step of the way!
With KHB Construction, you can be sure of the highest quality results. We are insured for all situations, licensed to work in any remodeling area, and our employees have undergone rigorous training. Plus, we boast unparalleled knowledge regarding building codes which allows us to guarantee superb tile installation services when you collaborate with us!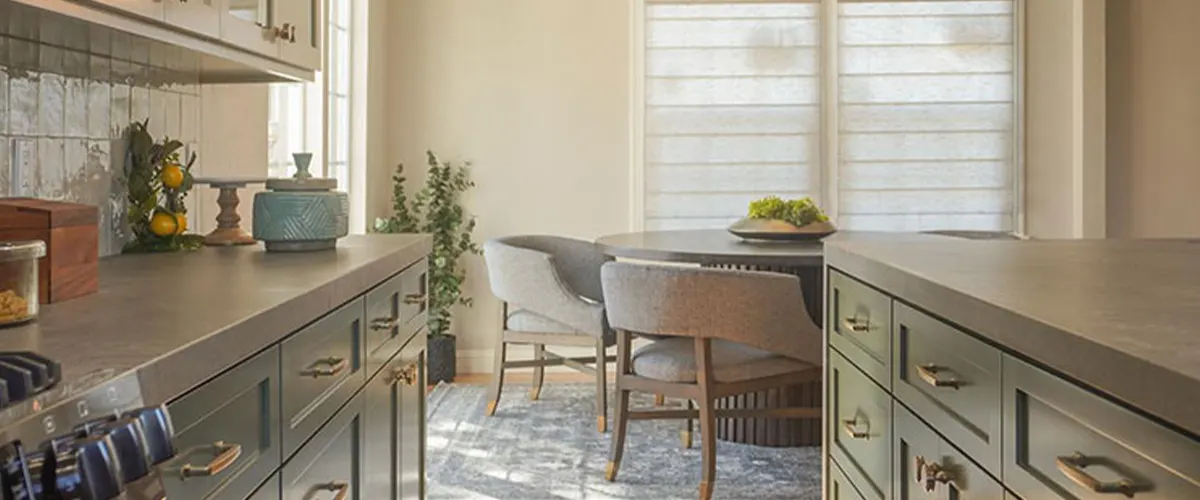 Time To Get Your Well-Deserved Home Remodel!
At KHB Construction, we strive for excellence in all of our home renovation projects. Our team's commitment to customer satisfaction and quality shines through from start to finish with the highest level of communication and attention to detail available in Stockton. With us by your side throughout the entire process, you can rest assured that you'll end up getting exactly what you desire – nobody else will be able to deliver results as remarkable as ours!
Get ready to experience:
Take The Last Step In A Long-Overdue Upgrade