Considering swapping your bathtub for a shower? It's an effective way to modernize your bathroom and enhance usability. However, it's not without pitfalls. There are a lot of common tub to shower conversion mistakes that can change the outcome of your project.
In this post, we will identify five of these missteps so you have a successful transformation.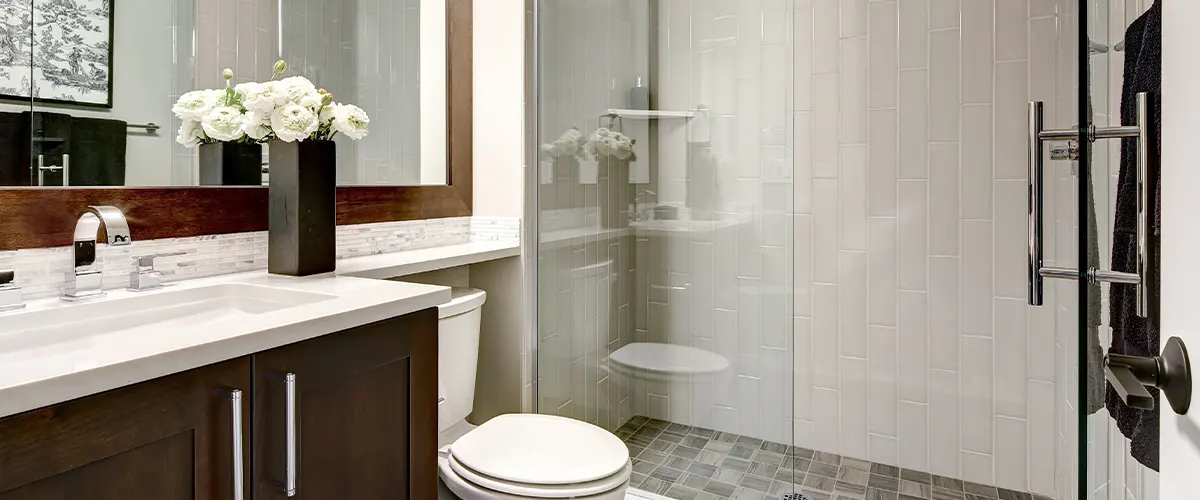 Mistake No.1: Not Planning Your Tub To Shower Conversion Ahead
Any home improvement project requires careful planning in order to be successful. This is especially true for a tub-to-shower remodel, as there are many potential problems that can occur if the project is not properly planned. For example, if the tub is not properly sealed, water can leak through and cause damage to the surrounding area. Additionally, if the drain line is not installed correctly, it can cause water to back up into the tub, which can lead to flooding.
By taking the time to plan the project carefully, you can avoid these and other potential problems. If you have a professional team working on the project with you, they will be able to assist with the planning stage as well as every other stage of the conversion. They'll know how to approach each step of the installation process, from the shower drain and shower stall to the shower floor and shower valve. Your walk-in shower will be installed properly so you can make use of it for years to come.
However, even if you are working on the project alone, it is still important to take the time to plan everything out carefully in order to ensure a successful new shower conversion. Though you may think it's easy to undergo a bathtub conversion in your existing bathroom, you can run into issues if you don't have experience or plan ahead. Especially when it comes to dealing with plumbing pipes and existing drain lines. That's why it's better to leave your existing tub in the arms of professionals.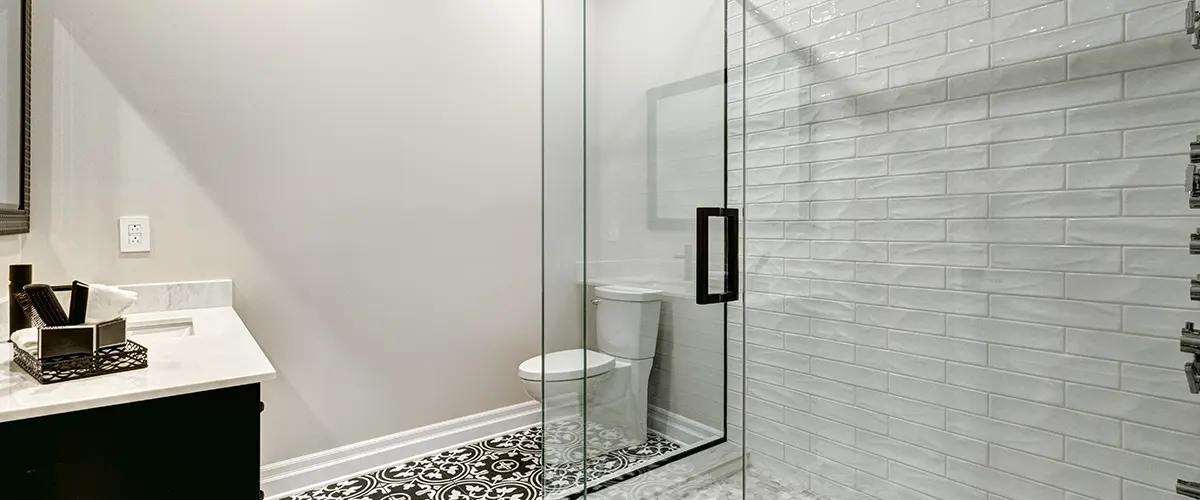 Mistake No.2: Getting Rid Of The Only Tub In The House
There is no doubt that a tub-to-shower conversion can be a great addition to your home. It can save you space, make your bathroom more efficient, and in most cases, will even increase the value of your property. However, there is one situation in which a tub-to-shower conversion could actually cause you problems: if you convert the only tub in the house.
If you live in an area where potential homebuyers are looking for homes with at least one bathtub, then converting your only tub to a shower could damage your real estate value. Because tubs are increasingly seen as a necessity in many households, having only a shower in your home could make it less attractive to potential buyers. As a result, you may have to offer a discount on the asking price of your home in order to compensate for the lack of a tub.
So, if you're considering a tub-to-shower conversion, be sure to take into account the needs of potential homebuyers in your area. Otherwise, you could end up damaging your real estate value.
Mistake No.3: Not Giving The Project Enough Time
Time is one of the most important things to consider when renovating your home. Even a small project can take longer than expected, and if you're not prepared for it, it can start to take a toll on your life. There are a lot of things that can cause a renovation to take longer than anticipated, from bad weather to supply shortages.
And if you're doing any of the work yourself, it can be even harder to keep on schedule. That's why it's so important to make sure you allow enough time for your project, or else you might end up being very frustrated. By being prepared and understanding that there may be delays, you can help to ensure that your renovation goes as smoothly as possible.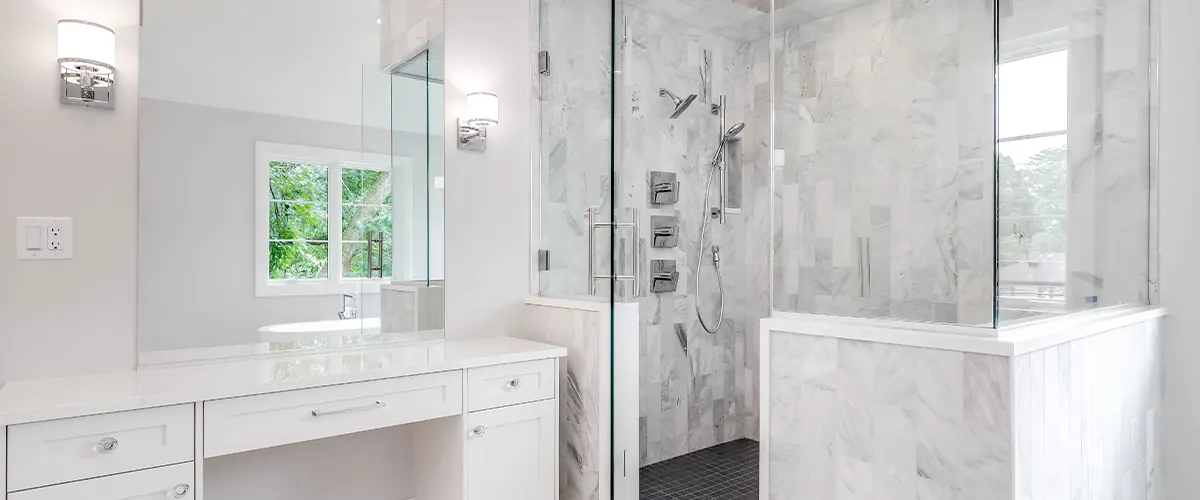 Mistake No.4: Switching The Location Of Your Shower
A tub-to-shower conversion is a great opportunity to update the look of your bathroom. However, you should avoid changing the location of the shower if at all possible. While you might be able to change some of the aesthetic appearances of the bathroom while you are doing this, you will find that the whole project becomes a thousand times more difficult and laborious the moment you start to change things around like this too much.
The best way to approach a tub-to-shower conversion is to keep things as simple as possible. Focus on updating the tub and shower enclosure, and leave the rest of the bathroom unchanged. This will save you a lot of time, effort, and money in the long run.
Mistake No.5: Doing It All On Your Own
In the current climate, it's more important than ever to get the most out of your home. If you're considering a home improvement project, you may be tempted to take on the work yourself in order to save money. However, there are certain projects that are best left to the professionals. Converting a tub into a shower is one such project. Although it may seem like a simple task, there are a number of potential pitfalls that can make the process far more complicated than it needs to be.
From choosing the right materials and installing the shower door and shower pans to ensuring a watertight seal, there are many factors that need to be taken into account. As such, it's important to find a team of experienced professionals who can handle the job from start to finish. By entrusting the work to experts, you can be sure that your new shower will provide years of trouble-free use.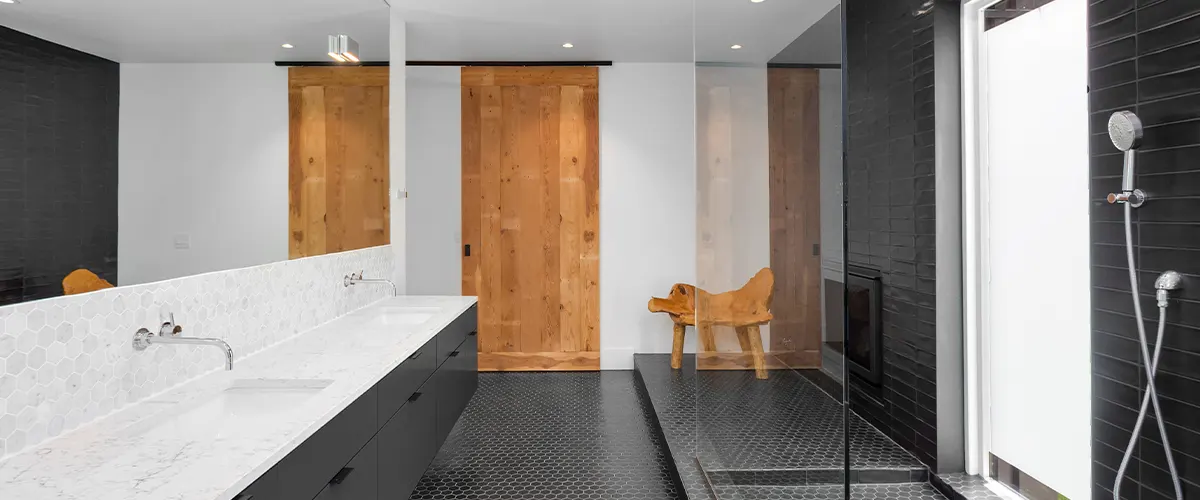 If you're considering a tub-to-shower conversion, you can check out NKBA's website for more design inspiration, but if you don't want to make the same mistakes, be sure to contact us. We can help with every step of the process, from choosing the right contractor to waterproofing your new shower. Plus, we offer a satisfaction guarantee on all our work, so you can rest assured that you'll love the final results.