Bathroom Remodeling Cost Guide In Pleasanton
Interested in starting your bathroom remodeling in Pleasanton, CA? This guide will walk you through everything.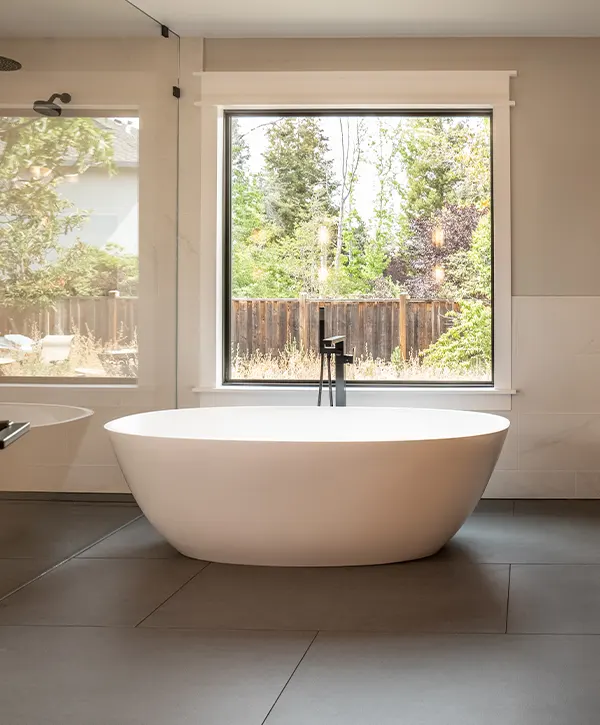 Explore the bathroom remodeling cost in Pleasanton, CA, and find the = best contractors to work with.
Nobody likes an outdated bathroom, especially when the problems go beyond style and aesthetics. One of the most common reasons for bathroom remodeling is fixtures and functionality decreasing over time.
People choose to remodel from leaky faucets to broken shower doors when things stop working as they should. If you're one of the homeowners experiencing the same problems, you're also likely wondering about the bathroom remodeling cost in Pleasanton, CA.
At KHB Construction, you can upgrade anything and everything from shower tiles to adding smart lights and built-in storage options. Your bathroom can be modernized to be as spacious or as technology-imbued as you want it to be. Just say the word!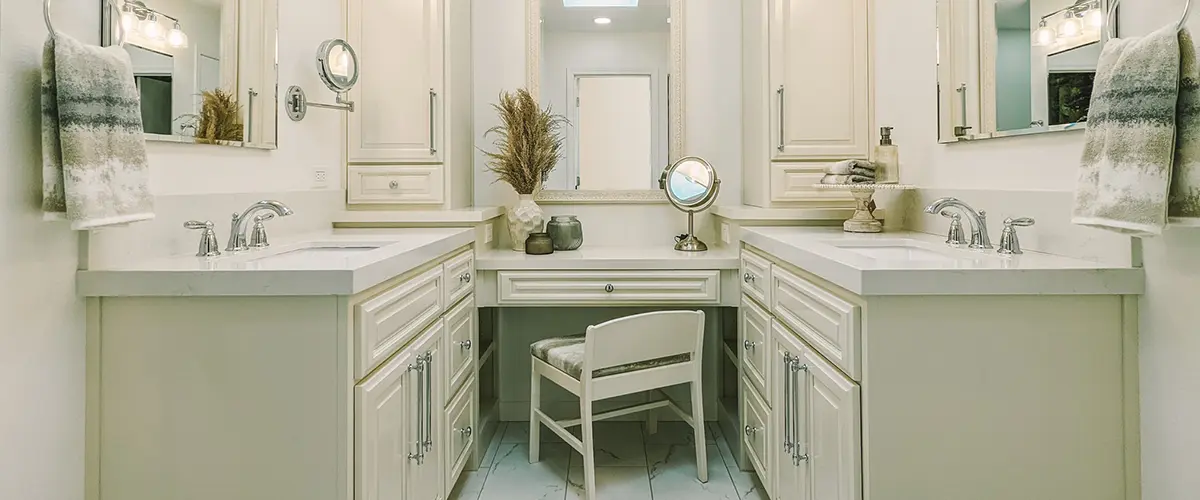 Average Bathroom Remodeling Cost in Pleasanton, CA
The 2022 Cost vs. Value Report cites a bathroom makeover in Pleasanton, CA, for roughly $31,000 as one of the top three home upgrades with the greatest return on investment. The return on investment for even minor bathroom repairs is 67.5%, whereas the return on investment for larger bathroom remodels is 59.5%.
Size
Average Price
Small <70 sq ft
$20,500 - $35,000
Medium 100-150 sq
$35,500 - $60,000
Large 200+ sq ft
$70,000 - $100,000+
After our in-home consultation, KHB Construction will provide you with an accurate pricing quote that covers all project aspects. We want to be sure your construction budget stays intact, so we'll also offer money-saving solutions. Learn more about bathroom remodeling options now!
The Major Benefits of Bathroom Remodeling
Turn off potential buyers with an outdated bathroom. It's good to feel like you've stepped into the 2020s, even if you have no intention of selling your home. Updating your bathroom can do more than just add to your home's value; it can also be a chance to have fun while expressing your individuality.
Half of a typical household's daily water consumption goes to flushing toilets and showering. So, you may be wasting money and natural resources by not installing water-saving measures like low-flow fixtures, showerheads, and toilets.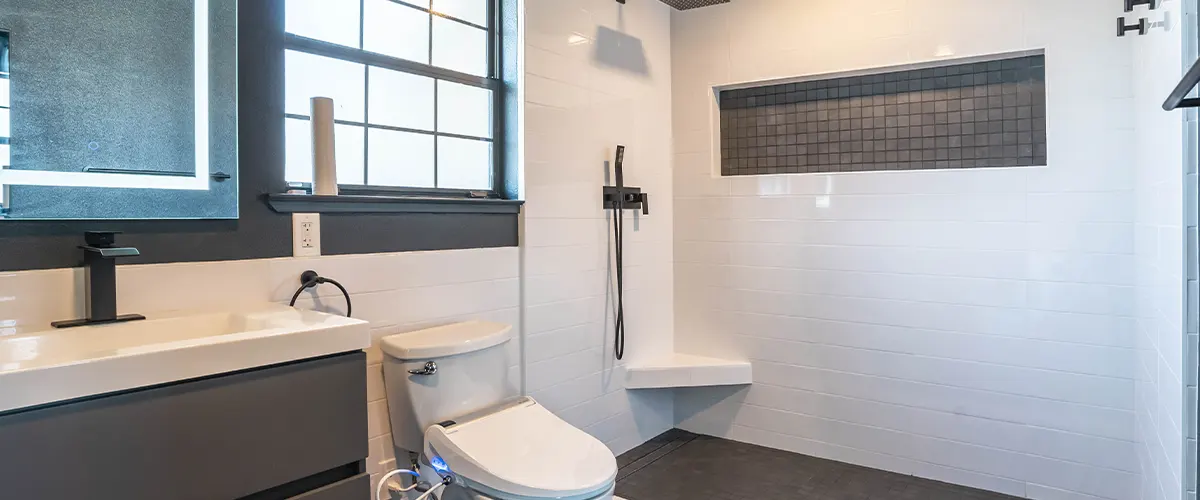 There are several ways to reduce the energy used in the bathroom, from changing to more efficient light bulbs to installing low-flow plumbing fixtures. That's great for the planet, and it's great for your wallet, too, because the reduced utility bills will add up to serious savings over time. There is the option of using eco-friendlier and longer-lasting materials.
With a permanent residence, you can enjoy the benefits of a renovated bathroom for many years. Remodeling a bathroom is a great way to increase your home's resale value if you ever decide to sell your property.
A house would turn off most homebuyers with a rundown bathroom. Your effort to update the bathroom to look brand new will be much appreciated by anybody who uses it. You might expect a greater offer for your home if you've updated the bathrooms, as renovated bathrooms are a selling point for buyers.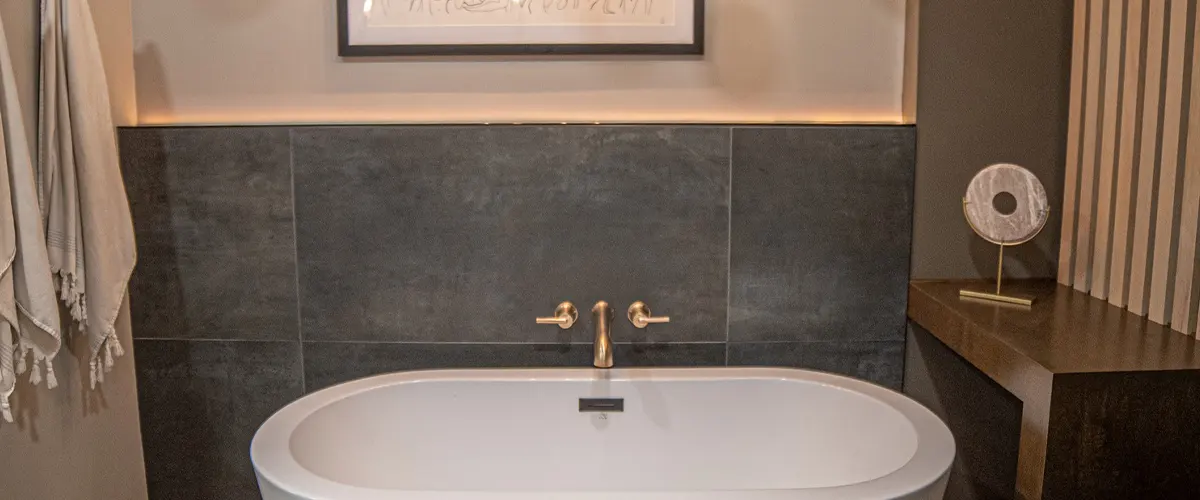 One of the most alluring aspects of renovating a bathroom is the likelihood that you will recoup most of the money you spend on the project when you sell your property. You can enjoy your beautiful new bathroom as much as possible until you decide to sell your home.
Perhaps the original arrangement of your home and bathroom wasn't optimal, or perhaps your requirements and preferences have evolved over time. If this is your situation, updating your bathroom could be the key to making your house more comfortable for you and your loved ones.
The possibilities don't end with just making better use of your area, installing more storage, or expanding your living area.
You probably spend more time than you think in your bathroom. It should be a place where you can relax and feel good. Consider a bathroom renovation if your current one is outdated, inefficient, or just doesn't reflect your style. You wouldn't believe the difference it can make in your attitude, productivity, and stress levels when you step into a setting you truly enjoy.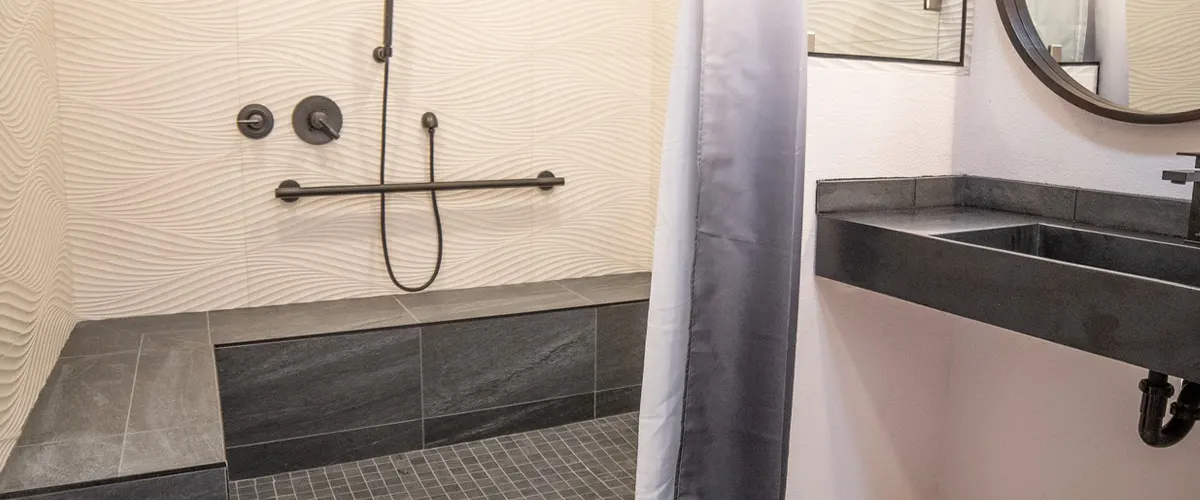 Stress levels can rise if you have to deal with a sloppy, unsightly bathroom that also has outdated, low-quality fixtures when you're just trying to get ready for the day. Refresh in a classic claw-foot tub and warm up with some new-and-improved heated bath towels.
By carefully selecting the right combination of colors and materials, you can easily transport yourself to a state of calm and contentment.
Mold, mildew, lead paint, chipped tiles, and many other old items throughout the bathroom can be unsafe for you and your family. Things like grab bars or anti-slip flooring are just some of the safety elements that can be included in conjunction with a bathroom makeover to address these and other potential hazards.
This will make your bathroom safer in the short and long term and may even help you avoid costly medical expenses or keep you in your house for longer.
Increasing ROI with Bathroom Remodeling Cost in Pleasanton
The return on investment for a moderate bathroom makeover is highest for sellers in the Pacific region of the US, capping at 87.7%. Even when choosing a trustworthy bathroom remodeling contractor, you might want to pitch them your ideas.
You can give your bathroom renovation contractors full freedom, but a lot of homeowners have a vision mapped of what their ideal bathroom should look like. If you plan on selling your home in the near future, here are a few quick tips to get the best ROI.
If you're thinking of changing the arrangement of your bathroom, remember that utility comes first. Ensure that the shower door and cabinet doors have adequate clearance, avoid putting the toilet close to the tub, provide a spot for a toilet paper holder close to the toilet, and don't forget about electrical outlets near the counter.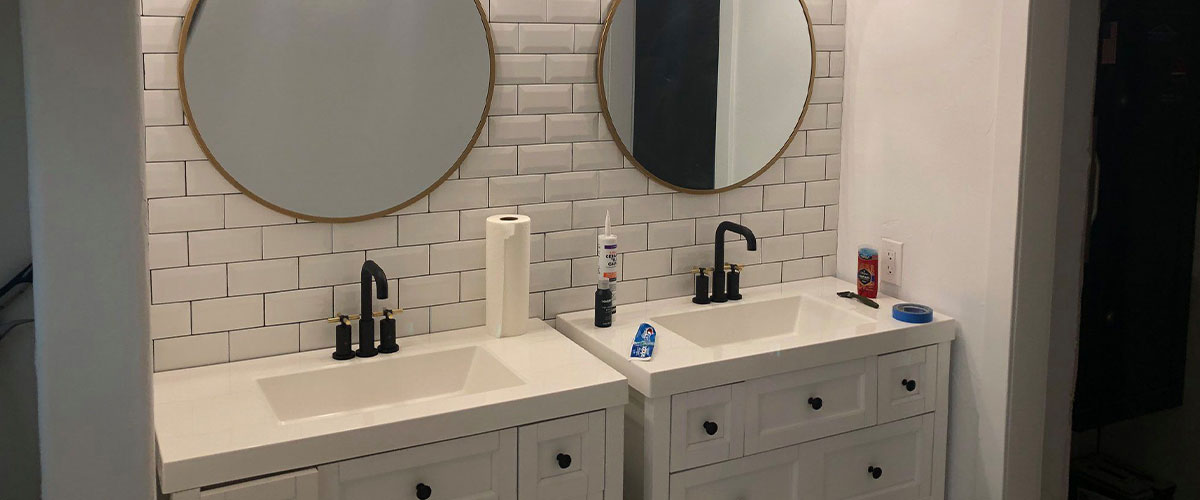 At first, you should pay special attention to anything that could turn off a potential buyer during a home tour or, even worse, in the home inspector's report, such as sloppy work, such as mold and mildew, cracked tiles, or sloppy paint jobs. If you require air circulation, put in a window or a fresh, quiet fan. If you have a small room, installing windows can completely transform the space by letting in natural light.
Whilst a powder room is an opportunity for little whimsy, entire bathrooms should be kept bright and neutral. After all, you want to attract the widest possible audience of potential buyers. Zillow found that homes with periwinkle bathrooms sold for an average of $2,786 more.
Frequently Asked Questions
If you plan to remodel your bathroom and aren't sure about the costs, you should know that they vary quite a lot based on the size of the bathroom, the quality of the new materials, and all the fixtures and upgrades you want to make. Bathroom remodelers in Pleasanton can charge around $40k for a small bathroom remodel, about $75k for a medium-sized one, and up to $100k or more for a large master bathroom remodel.
Bathroom renovations in California can be as inexpensive as $20k if you have a small space and don't choose the most expensive tiles, fixtures, or vanities. However, prices rise significantly if you want a more high-end large master bathroom upgrade with top-of-the-line materials and upgrades. Thankfully, California has one of the best ROIs when it comes to bathroom remodeling, so it's definitely worth it.
Bathroom remodeling can be expensive because it usually implies changing everything inside that bathroom. That includes replacing your tile with a new one, adding smarter and more water-efficient toilets, defogging mirrors and smart lights, choosing new sinks and vanities, installing new showers and bathtubs, and more.
A Smooth Bathroom Remodeling Process
Regardless of what you want your bathroom to look like, the professional bathroom remodeling contractors at KHB is ready to answer your remodeling-related questions and talk to you about your entire bathroom remodeling project.
With decades of experience in renovating homes, our portfolio of bathroom remodels and the pleasant customer experience we offer can vouch for us. We believe in transparency and getting your money's worth, so we are heavily focused on the following:
Get Started On The Upgrade You Deserve The Most