When most people think about remodeling their bathroom, they imagine how great it will be to have that new and improved space finally. However, what they often forget is just how long the process can actually take. 
Depending on the scope of your project, you could be looking at several weeks or even months of work ahead of you. In today's blog post, we will look into how long does it take to remodel a bathroom and all the important steps of the renovation process.
Phase One: Planning and Design
As with any home improvement project, before any renovations take place in your bathroom, some preliminary work needs to happen. You should have a good idea of what you want from your remodel before you meet with your contractor. This may include anything from simply changing out fixtures and paint colors to gutting the space and starting from scratch.
You'll have to go over your plans with a contractor, who will need time to measure out the space, know what features you want to include, and work with you to decide where they should best be placed. These details will also help your contractor establish an estimate for how much your remodel will cost. Keep in mind that even small changes can make a big difference in the look and feel of your bathroom, so don't be afraid to dream big! Usually, this step takes from one to four weeks.
Phase Two: Ordering Materials And Obtaining Permits
After you've finalized the design for your renovation project, it's time to start ordering the materials. If you're working with a contractor, they'll handle this stage for you. If you're doing the work yourself, there are a few things to keep in mind. For instance, if you're ordering custom cabinets or tiles that need to be shipped from overseas, this stage can take a lot longer.
Make sure to factor in lead time when you're planning your renovation schedule. In addition, if you're making changes to the structure of your home (like moving load-bearing walls), you'll need to obtain permits before you can begin construction. Ordering materials can be a lengthy process that takes from one to eight weeks, and obtaining permits pre-construction can add some time to your schedule as well. But once everything is in order, it's time to start bringing your vision to life!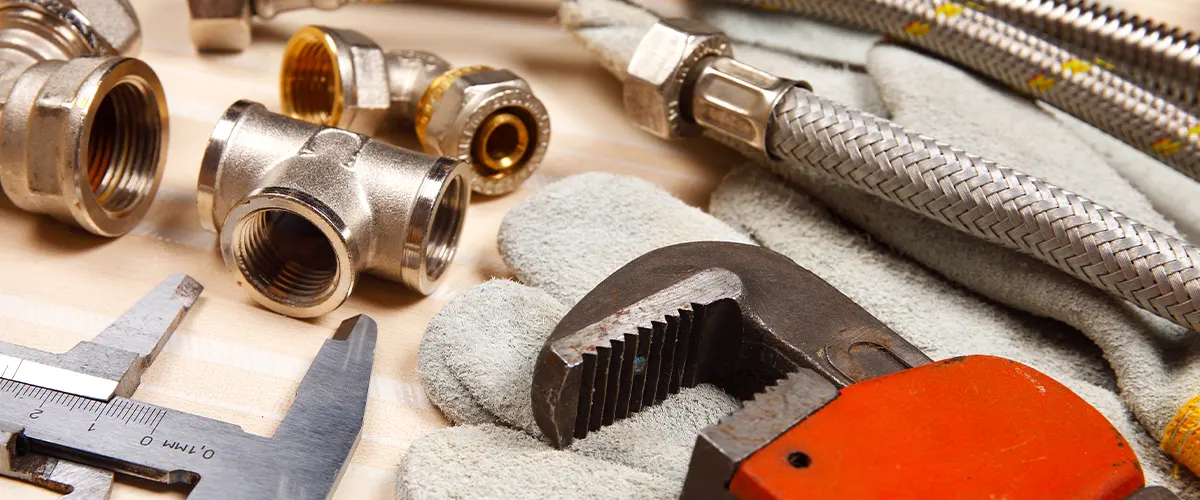 Phase Three: Construction
The first step in any bathroom renovation project is always the demolition of the existing space. This is a fairly straightforward process that takes a day or two at most and includes site preparation, floor protection, and the removal of fixtures and fittings. Once the existing bathroom space has been cleared out, the construction team can begin to work on installing the new bathroom.
The following step in the process is usually taking care of plumbing work and electrical work. During this part, you can schedule site visits to make sure everything is going smoothly and there are no issues. Then the team can move to installing the floor tiles and painting the room. This takes a few days to complete, especially if you have a small bathroom.
The next step after taking care of pipes and electrical lines is to install the shower or bath and other important elements. The skin and toilet installation, as well as installing the cabinets and vanity, can take a few days. The final step in the construction process is the installation of fixtures and fittings like the toilet paper holder or the heated towel ladder, which can take another day or two. Once everything is complete, you will have a brand new bathroom that is perfect for your needs. The whole construction process can take anywhere between two to five weeks.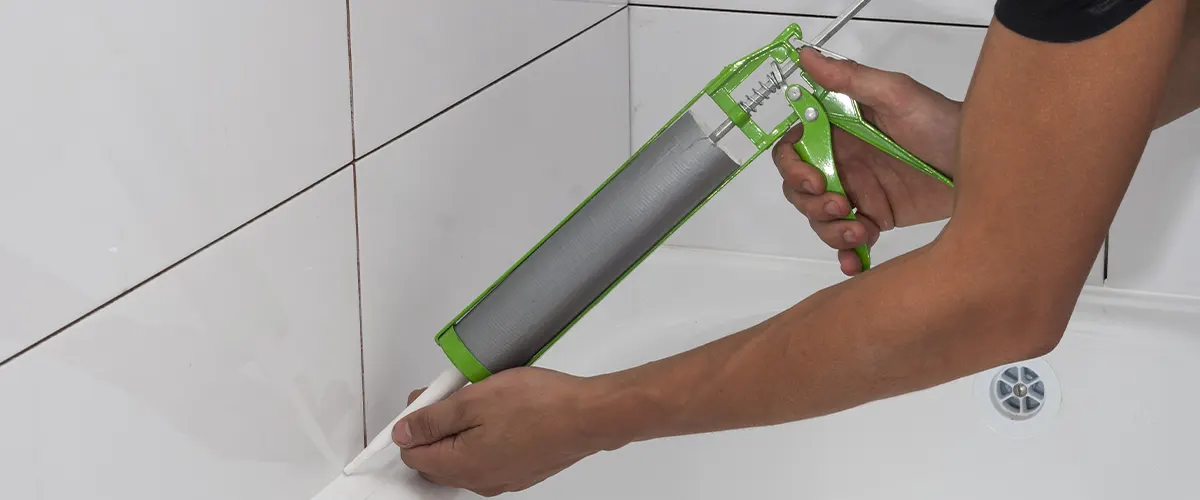 When the custom kitchen cabinets are almost ready, we start preparing your home for the remodel. Demolition is usually noisy and dusty, but we'll try to make it as easy and fast as possible. We will remove everything you want to chance, from cabinets to flooring. During this phase, you'll have limited access to your kitchen.
Electrical Layout: 1 to 2 Days
After we removed everything that was old, we'll start with the new electrical installation. If you want to move the location of your appliances and lighting fixtures, this will require some work, but nothing we can't take care of in 1 – 2 days, 3 if it's something more complex. We will work with our electrician to go over any changes or updates that need to take place.
Flooring and Cabinet Installation: 1 to 2 Weeks
After the electrical work, it's time to install the new flooring. This typically takes about a week, depending on the type of floor we're installing (e.g. carpet installation is a lot quicker, but carpet doesn't work in a kitchen). After the flooring, we get to install your new custom cabinets, which will take another 3 to 5 days. At this stage, you'll see your new kitchen starts taking shape.
Countertop Fabrication and Installation: 7 to 10 Days
After the cabinets are installed, we'll have someone build the countertops. The fabrication of your countertops will take approximately one week to complete. Then, the cabinet installers will return to your home and place your countertops, which takes about half a day.
Plumbing and Appliance Installation: 1 to 2 Days
Once your countertops have been installed, we will take a day or two to connect any plumbing and install your appliances.
Backsplash and Tile Work Complete: 2 to 3 Days
The backsplash and other tile work can be considered the finishing touches. Here's also when we install the cabinet hardware and every other detail in your space. It will take about a day or two to install the tiles, and then we will need a day to complete the grout.
Nothing makes your kitchen look more complete than when the new paint colors are applied to your walls! This step may take place before the cabinets are installed or as the very last step to the remodel. 
Phase Four: Post Construction
After the complete renovation of your old bathroom, you can make one last check-up with your construction crew to make sure your cosmetic remodel went well and make all the final payments. It's important to know that no time frame is set in stone, and a major inconvenience can arise during the rough-in stage or during the ordering process. From taking down solid brick walls to changing the whole layout of your bathroom, each remodeling project is different!
No Schedule Is Set In Stone
There's no doubt about it, renovating your home can be a big undertaking. And one of the most important things to keep in mind is that the schedule can be affected by a number of factors. For example, during demolition, unexpected circumstances might be revealed, like rot or mold.
Additionally, products might arrive damaged and need to be replaced. Special-order items can also take longer to arrive, so it's possible you might have to wait up to 8 weeks for materials. And finally, specific contractors might have scheduling conflicts that could delay work on your project. So bear all of this in mind as you embark on your renovation journey. It'll help to avoid any surprises along the way!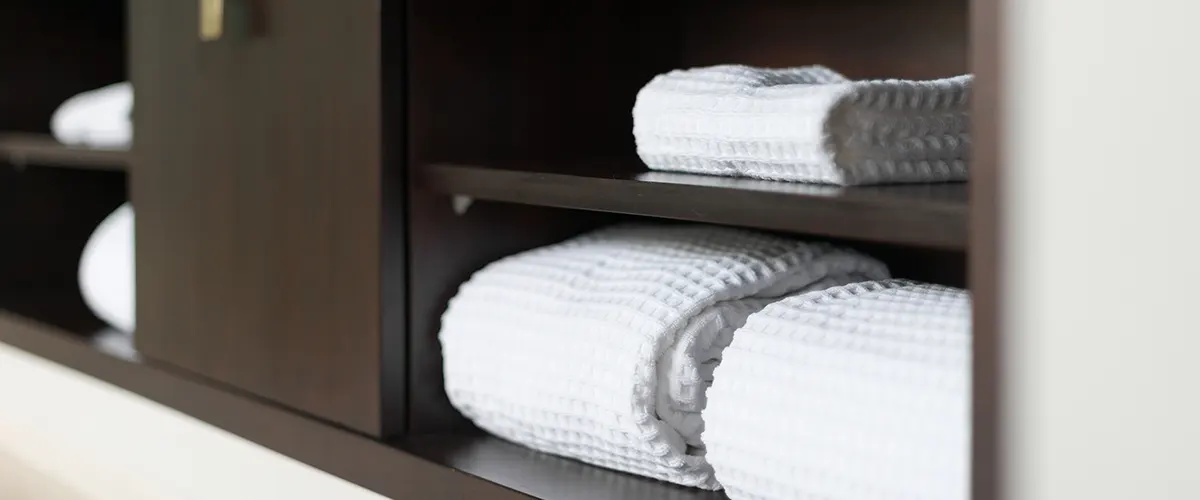 So, there you have it – a basic overview of what to expect when you're remodeling your bathroom. Of course, every project is unique and may require a different level of effort or time, but this should give you an idea of the general process. For more design inspiration you can check out NKBA's website and if you need help with any part of the remodeling process, get in touch with us. We'd be happy to assist you!
Kitchen remodels typically take anywhere from 3-8 weeks to complete depending on the scope of work. A simple paint and countertop renovation will be much shorter than one where we move the walls between the kitchen and dining and reconfigure the layout.
If you are looking for some quick-and-done renovations to simply change the appearance of your bathroom check out our post on 9 Ways to do a One-Day Bathroom Remodel such as painting your cabinets or choosing a flattering light.
Kitchen renovations can range far and wide. With so many aspects of your kitchen that are up for change, the price can vary greatly. Historically, we have seen kitchens in California go as low as $20k, with some simple paint and countertops. Larger kitchens with custom cabinetry, luxury appliances, waterfall countertops, and layout reconfiguration can be as costly as $160k+.
Generally, you don't have to move out. However, eating takeout food for days can become tiresome, so if you can afford it or if you have family or friends who will let you stay with them, it can be a benefit to have a quiet place with a functioning kitchen to use while yours is being built.
We strategically put up dust, floor, and wall protections to partition off the renovation from the remainder of your home. There may be short periods when we'll shut the water off while modifying plumbing. Or your power might be off while we run new circuits for your kitchen. But at the end of every day, the remainder of your home will function normally.