If you imagine yourself enjoying a long-relaxing bath in a beautiful bathroom space like the ones you admire in magazines, it can be one of your dreams to become real. 
We can remodel each home to match the owner's needs with careful planning and great design. If you need inspiration, real-life bathroom remodeling before and after examples can do the trick.
Do you think about starting your bathroom remodeling project? No matter what the initial room looks like, at KHB Construction, we discovered that we could easily create a nice and cozy bathroom for you and your family. 
So get comfy, grab a cup of coffee, and get inspired with tips about what you can do and some of our most appreciated projects.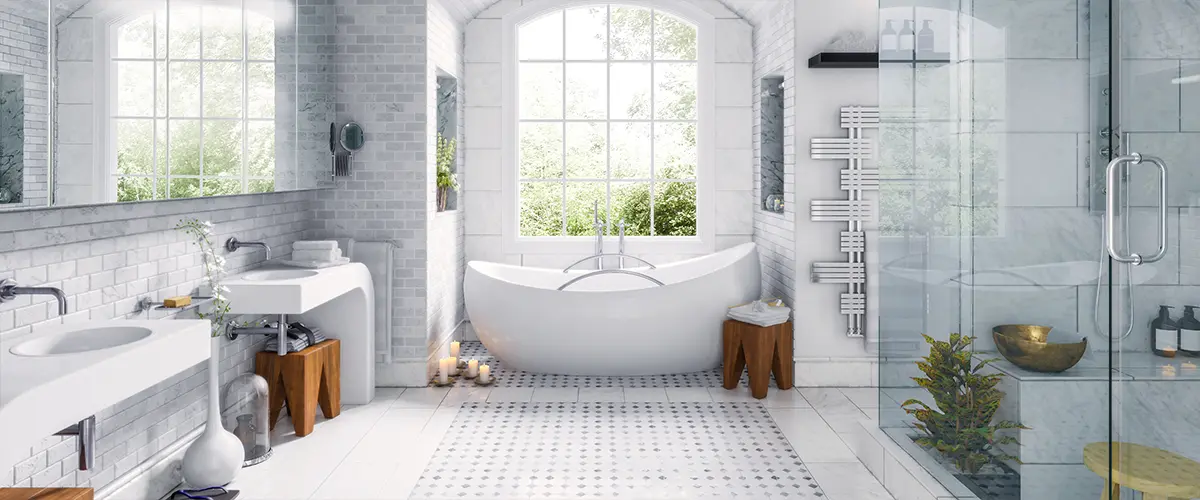 Bathroom Remodels Before And After Real-Life Examples​
Every bathroom has its design requirements that need addressing. Whether you need to change the shower to a bathtub or want different tile options, you can rest assured there's always a way to remodel your current bathroom into a dream one. Find inspiration and ideas from our real-life bathroom remodels below, and check out the before and after designs.
Shower Remodel In Livermore: Modern White Bathroom And Shower Niche
Enjoying your everyday shower can boost your vibe and improve your day. Our customers in Livermore had a small bathroom remodel that needed redesigning. We helped them get it done nicely and cleanly to enrich the room.
Before
After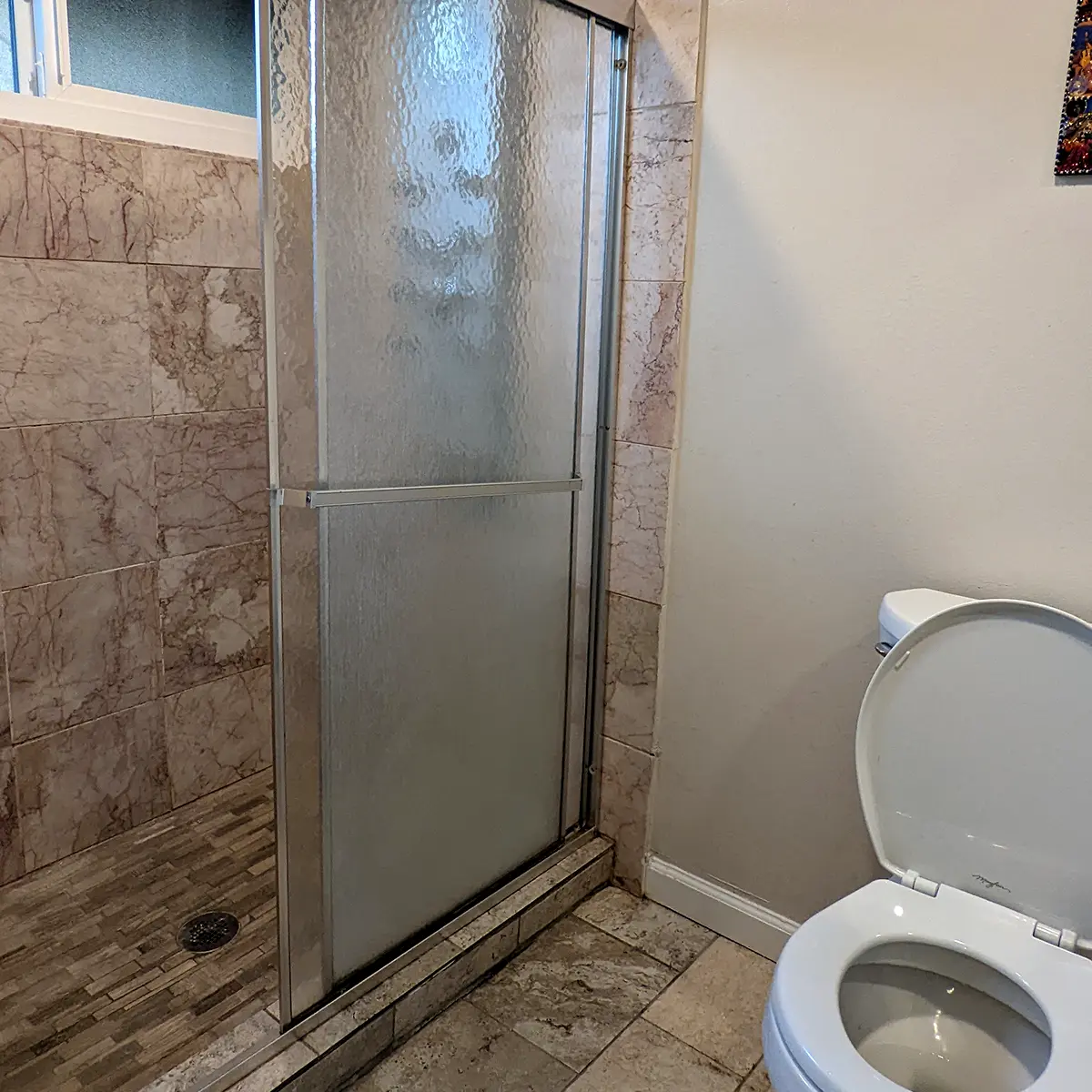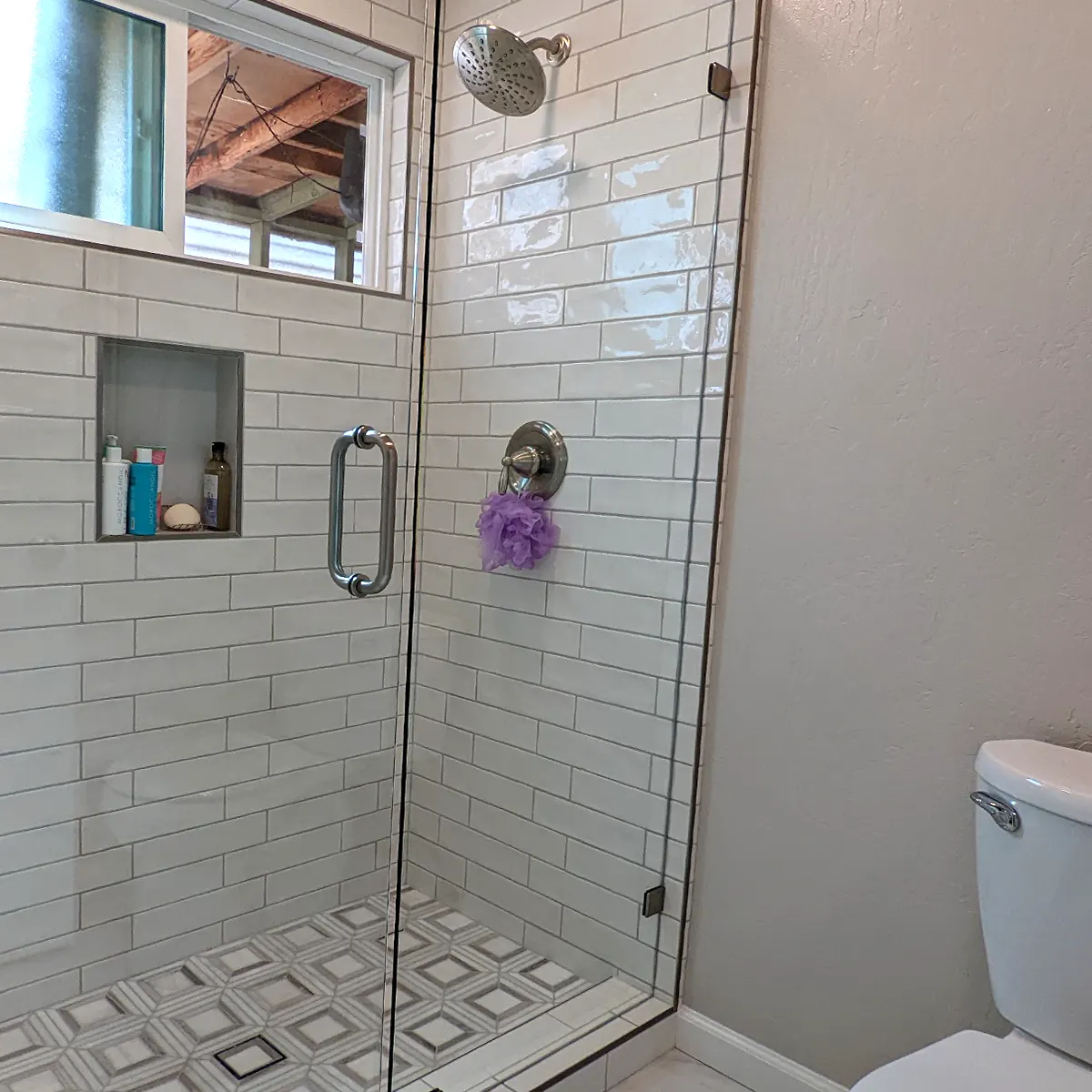 Master Bath Remodel In Turlock: High-End Makeup Double Vanity
Sharing your bathroom with your spouse can become a delightful everyday moment. These homeowners in Turlock wanted to use the space in their primary bathroom better and give it a modern and luxurious touch.
Before
After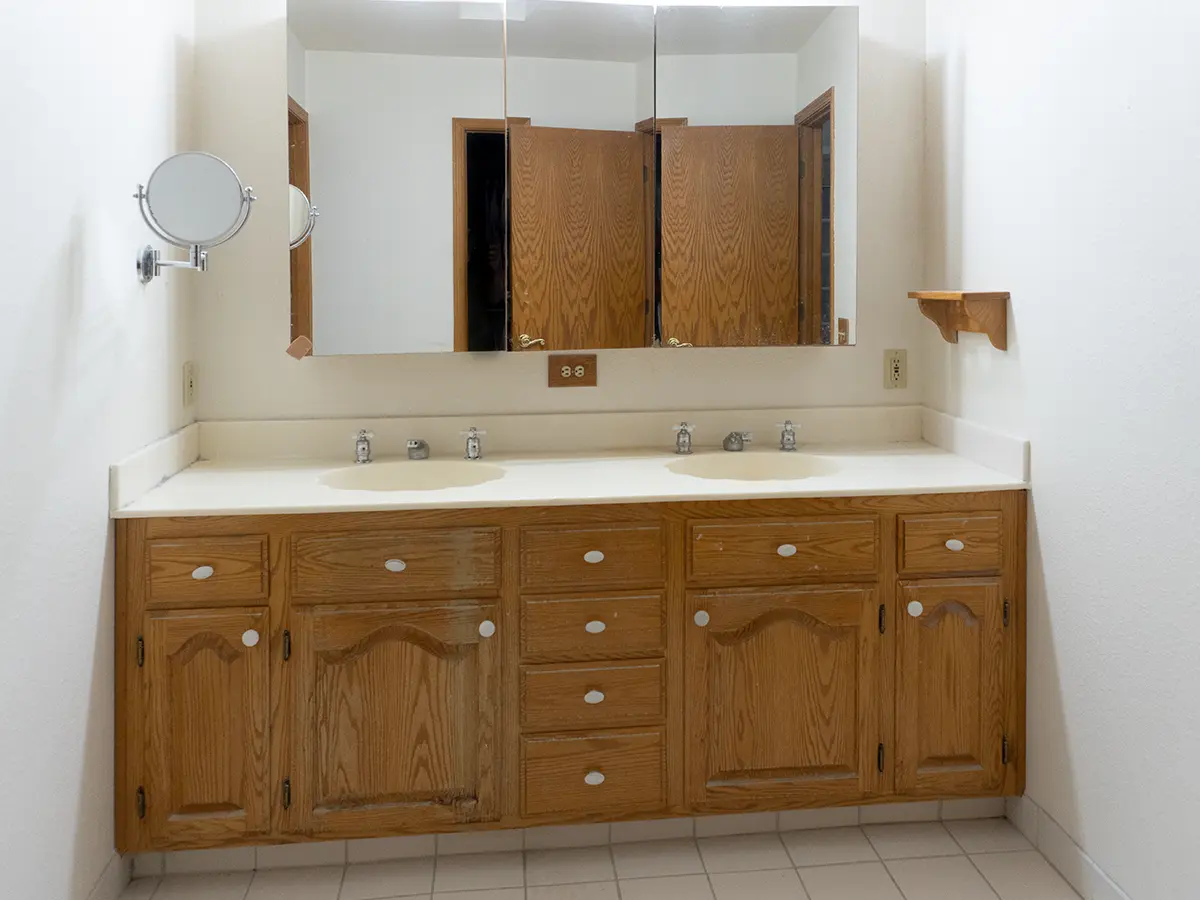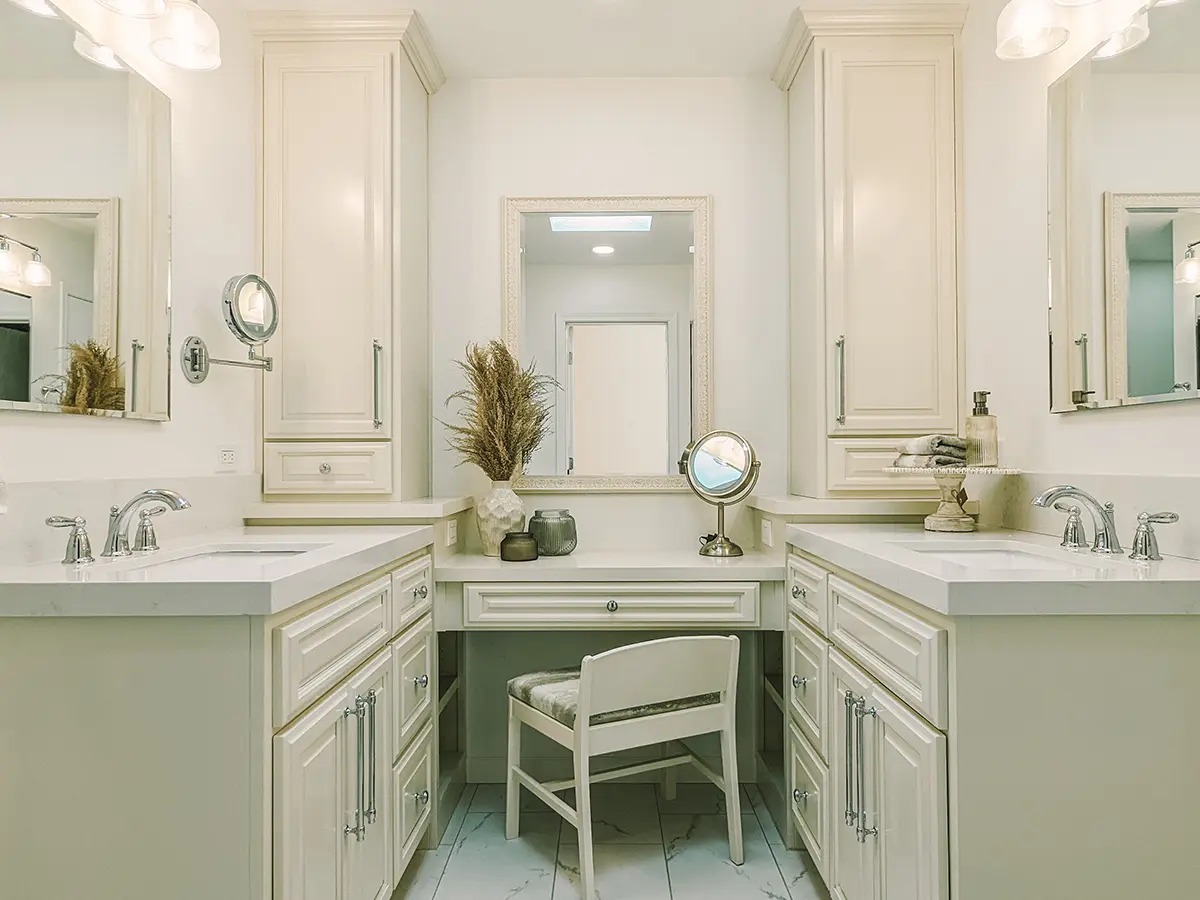 Livermore Master Bathroom Makeover: Freestanding Soaking Tub With A Wonderful View
Sometimes you wish to have a nice warm bath while enjoying the lovely view in your green yard. Look what these homeowners in Livermore achieved after our master bathroom remodeling.
Before
After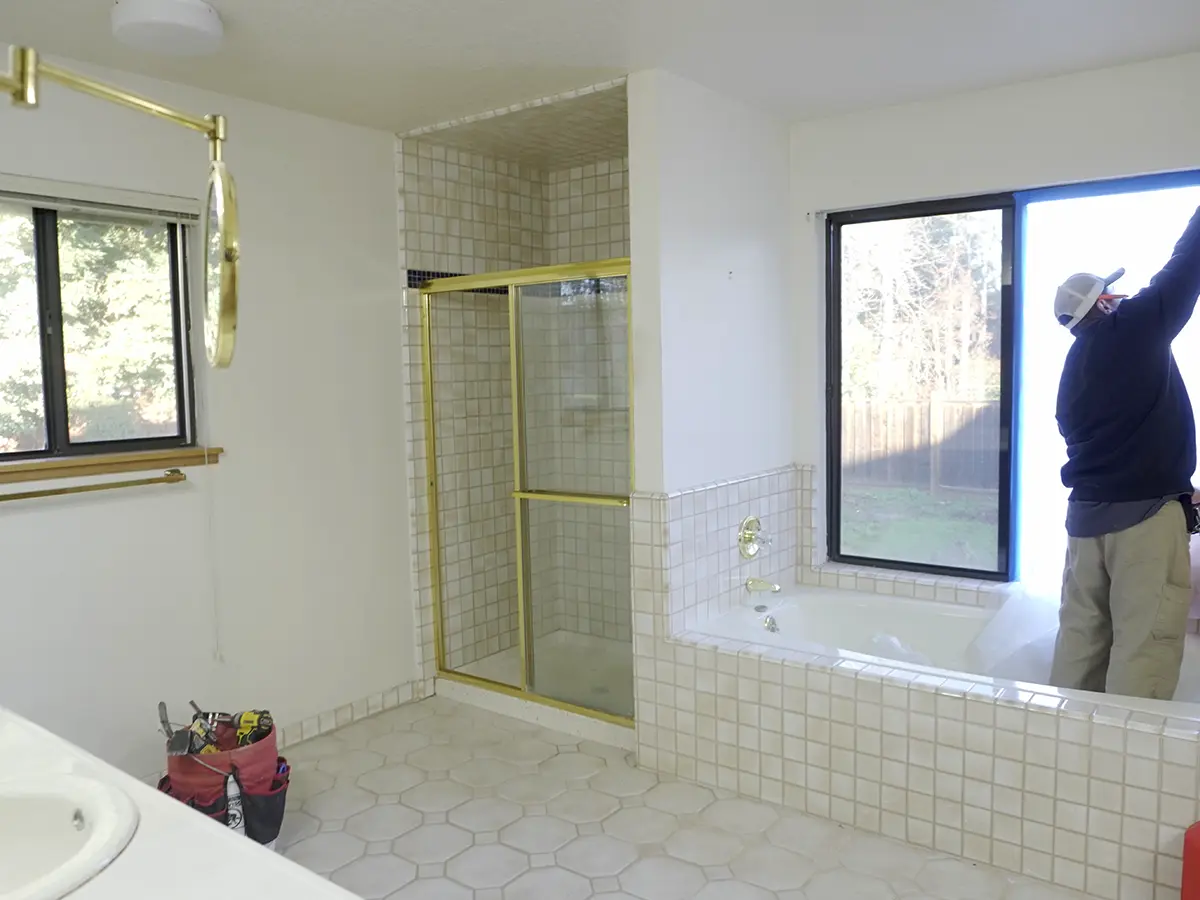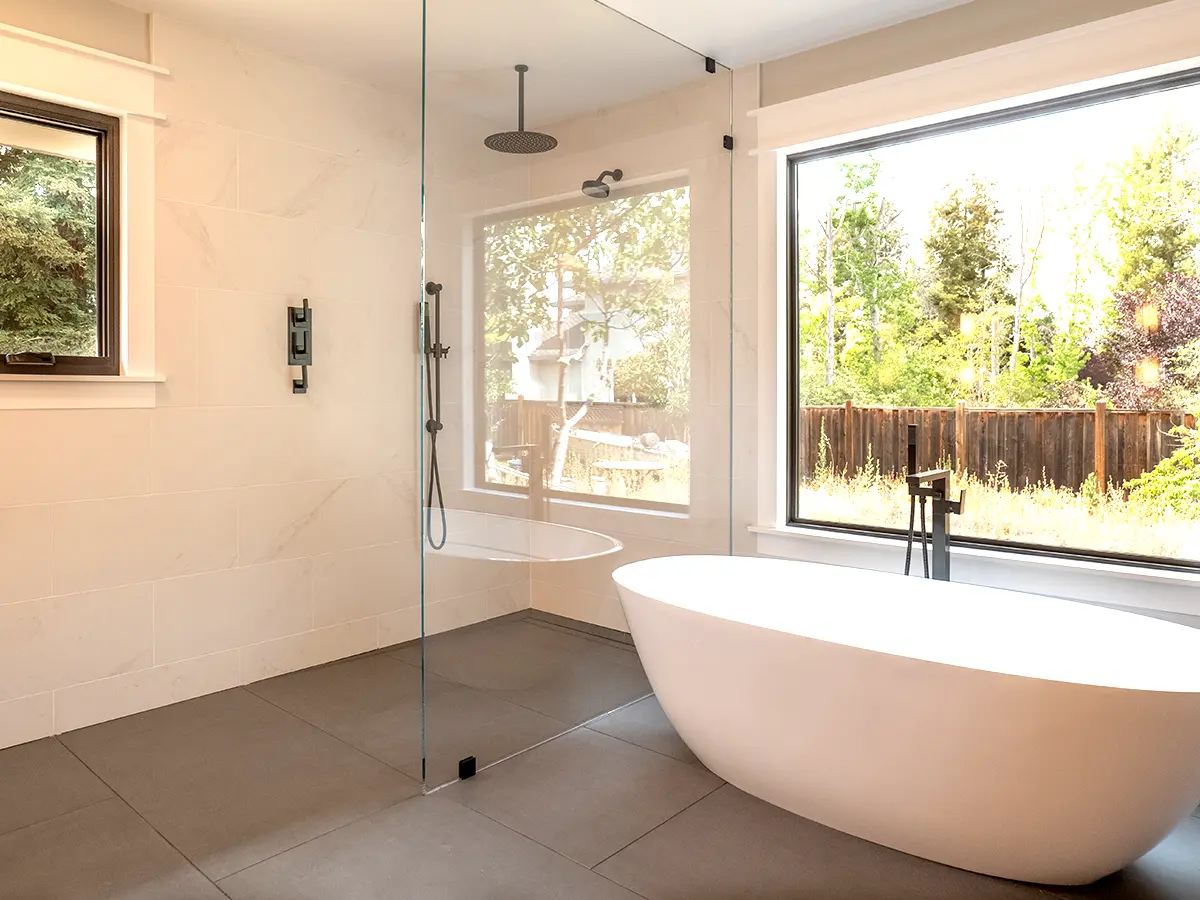 Tips To Consider When Planning A Bathroom Remodeling Project
If you wish to remodel a bathroom shortly, you might have several concerns. Before starting the innovative project, consider some essential aspects of bathroom renovations.
1. Carefully Consider Your Budget Beforehand
Bathroom remodeling can be a big project that can come with hectic efforts. A bathroom remodeling cost ranges from $30k to $60k, depending on the project scope. We determine the final price considering factors such as the size of the room, materials quality, and work content. You can remodel a bathroom on a budget.
Also, labor costs will account for a sizable portion of your overall bathroom budget – generally around 20%. So, when planning your bathroom remodel, remember to account for all costs, from materials to labor.
2. Plan If You Need A Bathtub
Conventional bathrooms regularly feature bathtubs, yet our need to take long baths appears to be diminishing. With an accelerating day-to-day life, most people favor showering rather than taking a bath. Baths also utilize a considerable amount of water compared to the latter, a preferred option for many environmentally concerned homeowners.
If you're the type who enjoys the complete relaxation a bath offers, including a bathtub in your bathroom, remodeling will be a resounding yes. Luxurious bathtubs are perfect if you wish to immerse in a peaceful environment, far from whatever else is happening in the house.
3. Add Value With Extra Lighting
According to NKBA, creative lighting is one of the main trends in bathroom remodeling. Also, consider that more than one light is needed. Bathrooms are sometimes small, dark, and filled with mirrors. A single diffuse light in the center of the ceiling is the most basic way to the light bath.
Instead, try to create layers of light, including wall-mounted sconces or other vertical fixtures on either side of the vanity, which will cast diffused light for shaving and putting on makeup. Consider that the shower and toilet should each have a dedicated task light.
4. Communicate Openly With Your Contractors
If you hire a team of contractors, communicate with them honestly and openly about all your concerns, from renovation timelines and budgeting – to upgrades and all the critical issues. Do share all your thoughts beforehand and consider asking all the right questions.
For example, if you have concerns about your plumbing upgrades and the additional costs, do ask the contractors what this entails. Also, ask if they work with subcontractors, who they are, and who is in charge. Ask contractors these 5 questions as well as for references from other customers in your area.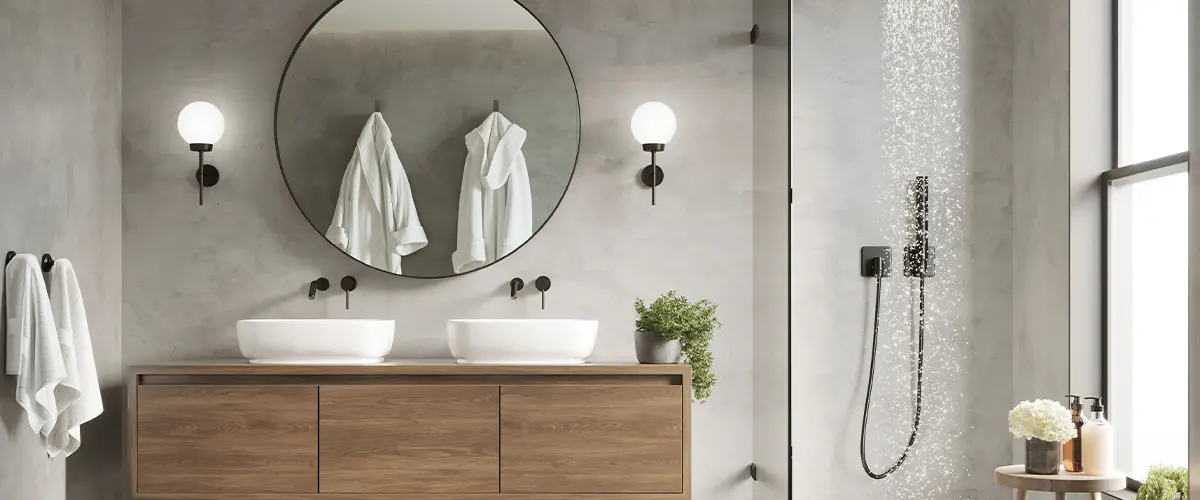 Bathroom renovation can be a challenging endeavor. We hope the examples above are inspirational and helpful when you consider changing the design or functionality of your bathroom.
Consider them when planning out your bathroom remodel. If you have any questions, get in touch with us. We're happy to assist and provide advice based on our 50+ years of combined industry experience.