The Beautiful Side of Home Remodeling in Livermore, CA
Stressed about permits for home remodeling in Livermore, CA? Call the professionals at KHB Construction!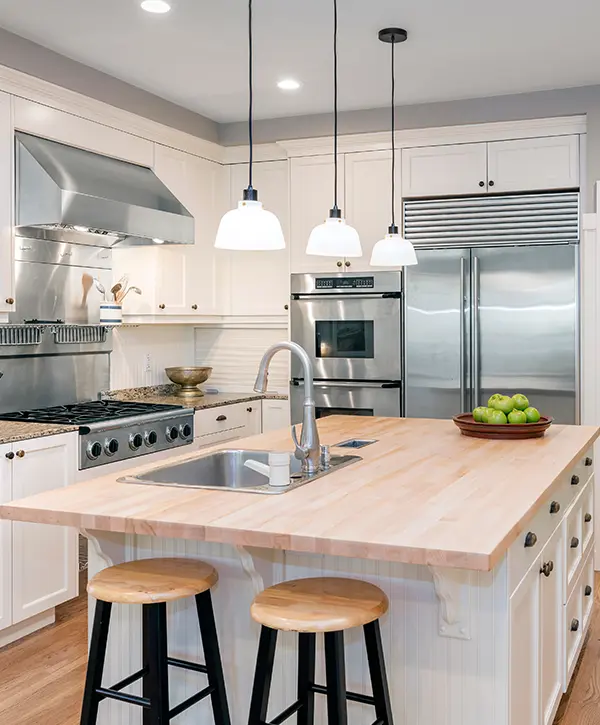 Are you interested in home remodeling in Livermore, CA, but you dread obtaining the permits needed for the project? Home remodeling doesn't have to be a stress factor, nor something you keep postponing because you lack the time or patience. At KHB Construction, we want to show you that home remodeling is easy when you have charismatic and professional contractors to work it.
Applying for Permits: The Good, The Bad, The Ugly
Around 98% of people will never need to worry about obtaining a building permit. We need not worry about whether or not our walls and flooring will hold because someone in government has devised regulations to ensure this. Yet, a permit may be required before you can begin a major home remodeling project.
The local building department is the one who issues the necessary permits for home remodeling. They guarantee that your house renovation plans have been inspected by a local building inspector and are by all applicable laws and rules. It's your assurance that the building was constructed following regulations.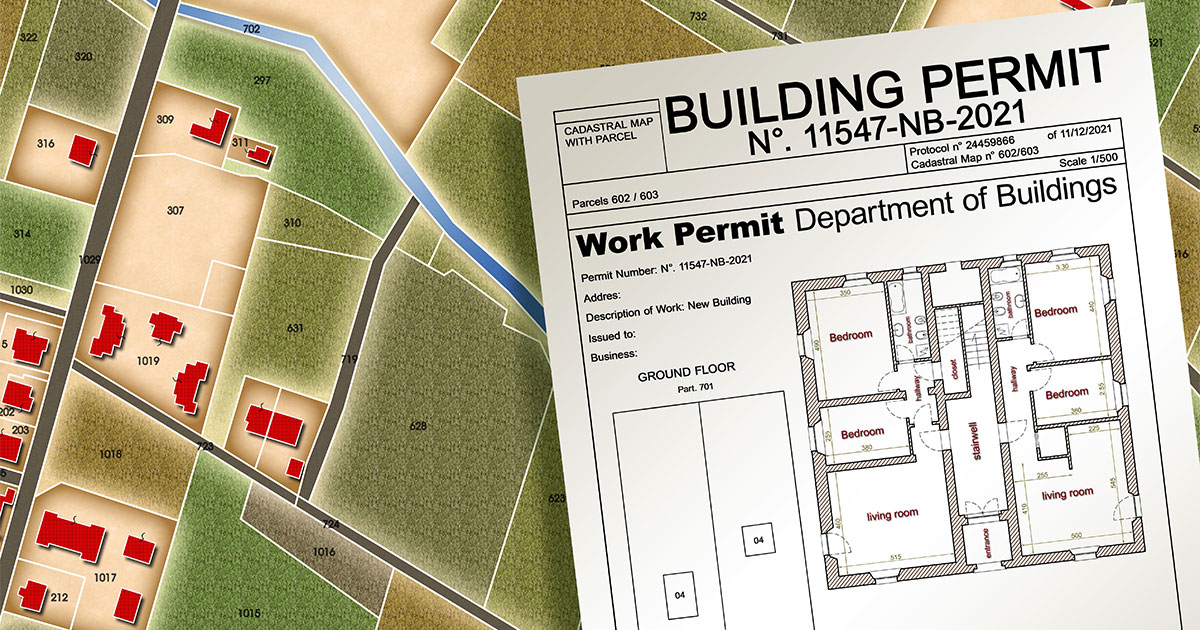 In order to ensure the health, safety, and welfare of homeowners, states and municipalities have enacted building codes. Several states where earthquakes are rare do not have the same construction codes that California does.
On the other hand, homeowners in a gated community may be limited in the exterior paint colors they can choose, even if the local government does not mandate such restrictions.
You might not always need a permit based on the home upgrades you're considering. For instance, you don't need a permit if you want basic kitchen remodeling by changing a few fixtures and replacing countertops.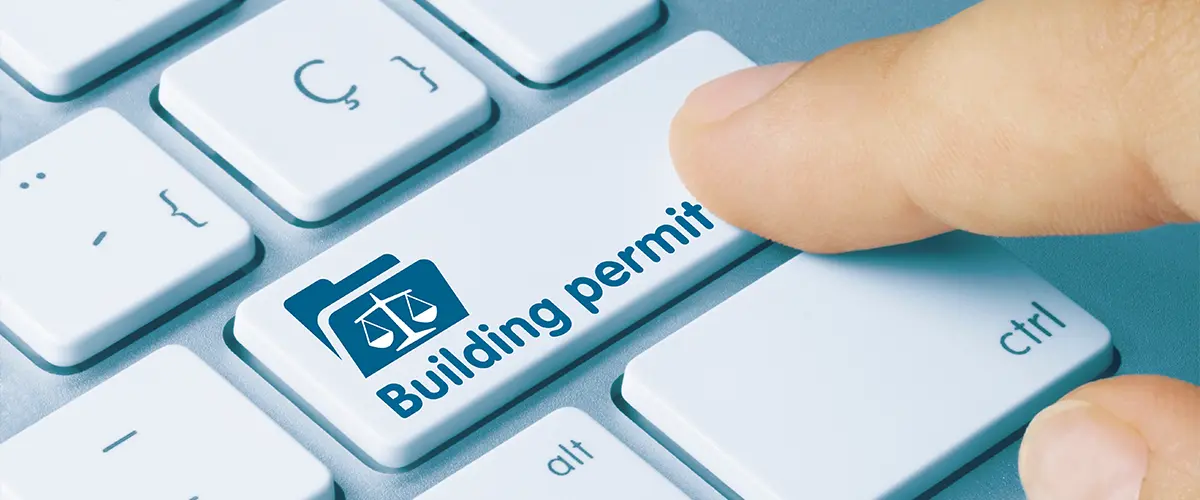 If you want something more extensive, like adding a master bathroom, a kitchen remodel that requires changing the plumbing system or changing the bathroom layout, a permit is mandatory.
What are the repercussions of beginning a project before obtaining the necessary permits or being found doing so? If an inspector finds out you're working without a permit, they can shut down your project, fine you, and make you pay for the permit at a much higher fee, or even make you tear down what you've created so far.
Moreover, you could violate your homeowner's insurance, rendering the coverage null and useless.
Why Our Clients Never Hesitate to Recommend Us
We've had the pleasure of working with beautiful homeowners from all over Livermore, CA. Here is how they feel about their experience with KHB Construction. 
Ryan took our vision of enclosing our existing patio and making it a four seasons room and made it happen. It looks exactly like our vision…the crew is on time, professional and at the end of the day the work area is clean.
We had a few bumps in the road but Ryan took care of everything…KHB cares about their customers and goes the extra mile to make your visions a reality!
Trustworthy contractors are hard to come by but Ryan and his team at KHB followed through from start to finish they kept us informed through the whole process and kept the work on schedule.
We were really impressed with the service they offered us and are in love with our new master bathroom. We can't thank the team enough!! I'd 100% recommend KHB to anyone looking to transform their home into their dream home!
Overcome the Nightmare of Permits for Home Remodeling in Livermore, CA
Permitting departments often make it difficult for homeowners to understand whether or not they need a building permit for a home improvement project. There has always been a bias in favor of commercial interests by government agencies over the needs of DIY homeowners.
Bias is often unavoidable due to the high concentration of applicants in the construction, building, and trade industries. Although every municipality and county has unique rules, commonalities emerge to help define the permissions you'll need.
These overarching themes include plumbing, electricity, and natural gas. You need permits for any projects that would impact certain zones. Local governments are increasingly putting more construction projects on their "Permit Needed" lists due to evolving safety regulations and the need to increase tax revenue.
It's even common for permit officers to speak with anonymous callers about permits to prevent more code violations.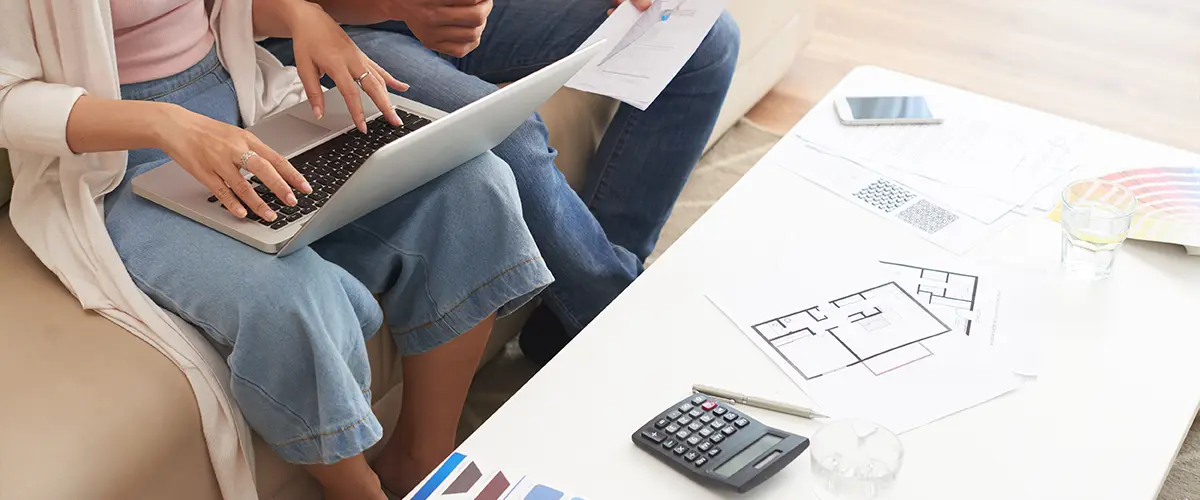 We know that this can be an overwhelming process. Simply by visiting The City of Livermore's permit center, you can tell that obtaining the permits required for home remodeling in Livermore, CA, will be a headache.
At KHB Construction, we can help immensely to relieve the burden of running around for permits, not knowing what application to fill out and what information to include. We want to streamline homeowners' processes and make it as easy as possible for you to enjoy home remodeling without putting in all the work.
Check out our home remodel services and make sure you're getting the best renovation services in Livermore!
Fantastic Home Remodeling Projects That Require Permits
Permits for electrical, plumbing, and mechanical systems, among others, may be required in addition to a standard building permit, depending on the nature and scale of your project.
For instance, you may require a plumbing permit to set up an underground watering system for your lawn. Alternatively, installing a central air conditioner might necessitate a mechanical permit.
Consultation with the city's building and permitting office is your only option for learning whether or not a permit is required for your project. There is usually some web resource you may use to learn more about them. Don't be shy about picking up the phone or stopping by in person to ask inquiries; they're used to it.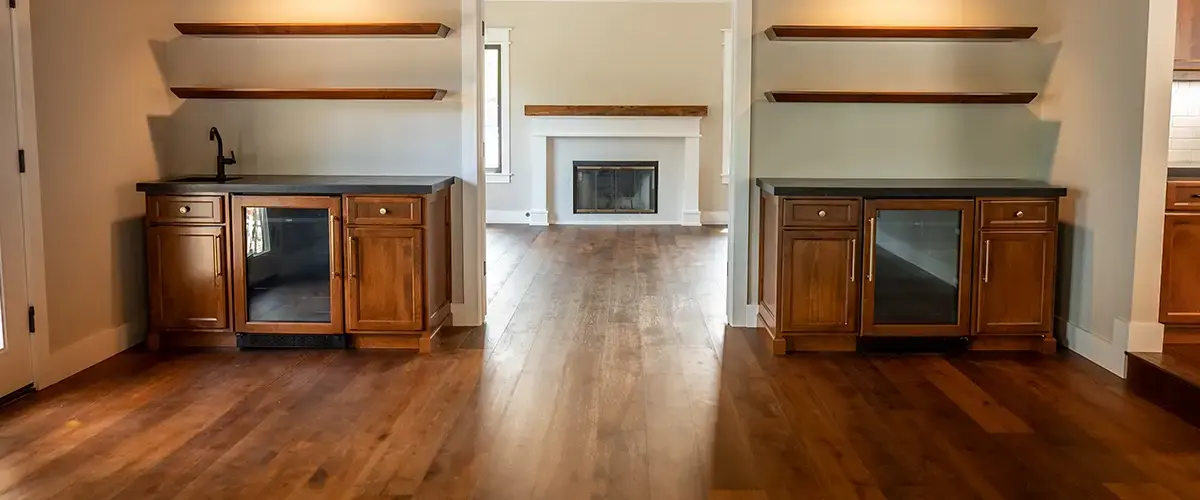 While they may seem dreadful to obtain, permits can allow you to transform your existing house into the perfect dwelling for you and your family members. You can add a sunroom, turn the basement into a master bedroom with an extra bathroom, or even turn your garage into a fully functional room.
The requirements for the construction and upkeep of electrical systems are laid forth in the National Electrical Code, which has been accepted by the state of California. All electrical work must be done according to the NEC and must undergo inspection by a qualified inspector.
Some common forms of electrical work that may necessitate a permit and inspection are:
Wiring in more power sources
Putting up new lighting or ceiling fans
Changing the main electrical panel
Updating the wiring in a building
A permit is not required for minor electrical work such as replacing a broken light switch, changing a damaged outlet, or changing a light fixture without altering the wiring.
California has adopted the Unified Plumbing Code and mandates that all plumbing work be done per the code and examined by a licensed inspector.
The following are some kinds of plumbing work that typically necessitate permits and inspections:
Fixtures like sinks, bathtubs, and toilets can be moved or added to a bathroom.
Putting in new or replacing old water heaters
Repairing or putting in new piping for water or sewage
Putting in new or rerouting existing gas lines
Repairing a leak or installing a new faucet or new tile in your bathroom typically doesn't necessitate a permit. You also don't require a permit to change a shower door.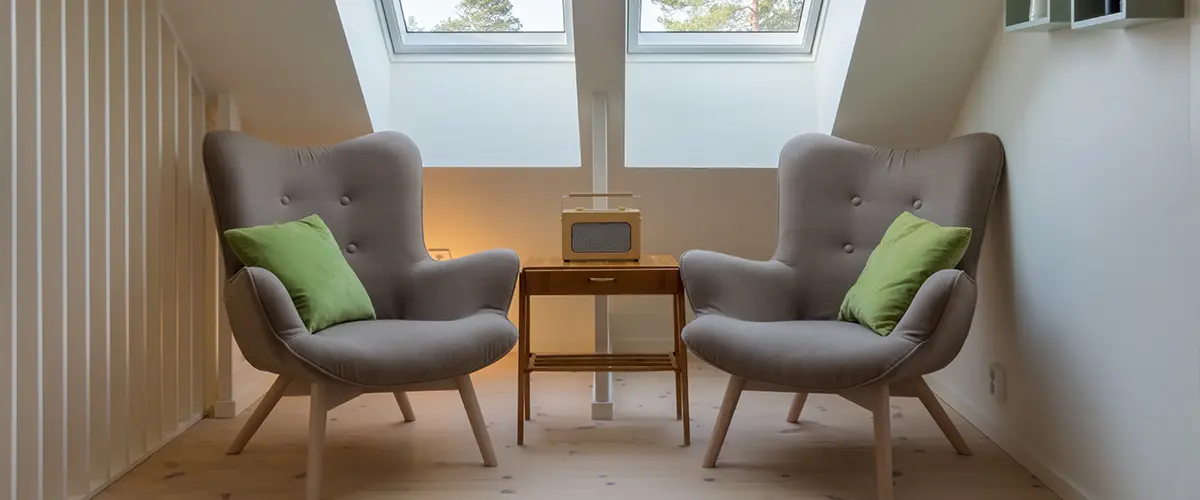 Any structural alterations in California must adhere to the International Residential Code and be inspected by a licensed inspector.
You will need a permit and an inspection for the following types of door and window work:
Installing or removing windows
Enlarging or reducing existing openings for doors and windows
Putting in roof-mounted skylights or other windows
Replacing a damaged window or door does not necessitate a permit as long as the opening size and structure are not changed.
Obtaining a building permit is usually necessary before beginning a significant restoration project, like transforming a garage into a livable space.
Plans detailing the garage's new layout, structure, electrical and plumbing systems, and any other pertinent elements are required to secure a conversion permit. Plans must adhere to California's basic criteria for residential building, as outlined in the California Building Code.
Permits for plumbing, electrical, and HVAC work may be necessary for addition to a building permit for a garage conversion. The work must pass inspection by a qualified inspector before it can be considered code compliant.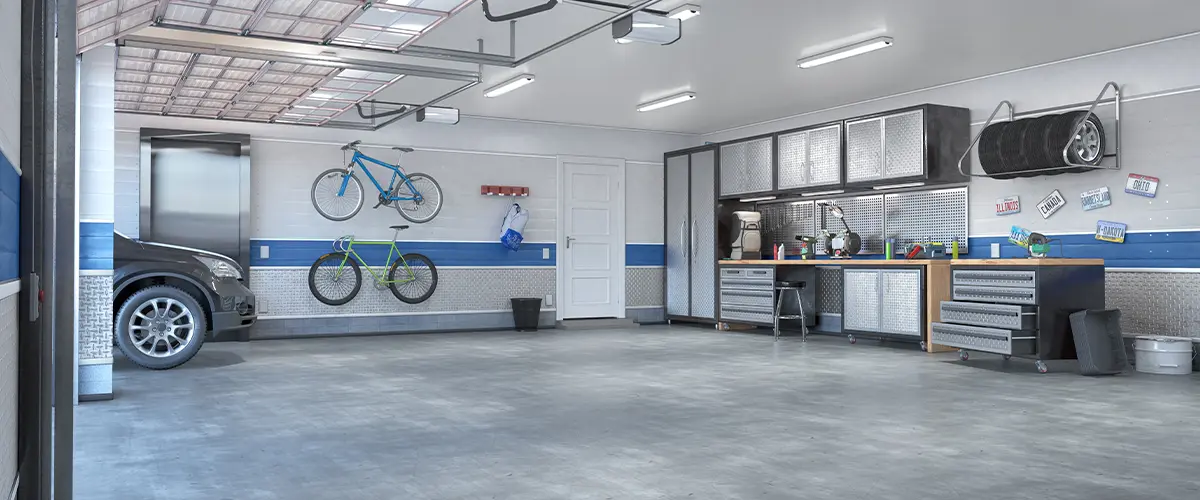 Obtaining a construction permit is usually necessary for any large home improvement project, including adding new rooms or structures.
Plans detailing the layout, framing, electrical and plumbing systems, and any other pertinent elements will be required to obtain a building permit for a home addition.
Don't Stress Over Permits. Enjoy Life Instead.
At KHB Construction, we believe homeowners shouldn't have to put their lives on hold while remodeling their homes. They also shouldn't spend their free time running around for permits.
Our dedicated team of local contractors is conversant with the permitting procedure and can help you get the permits you need from the local building authority. We can assist you in putting together a complete application for these permits.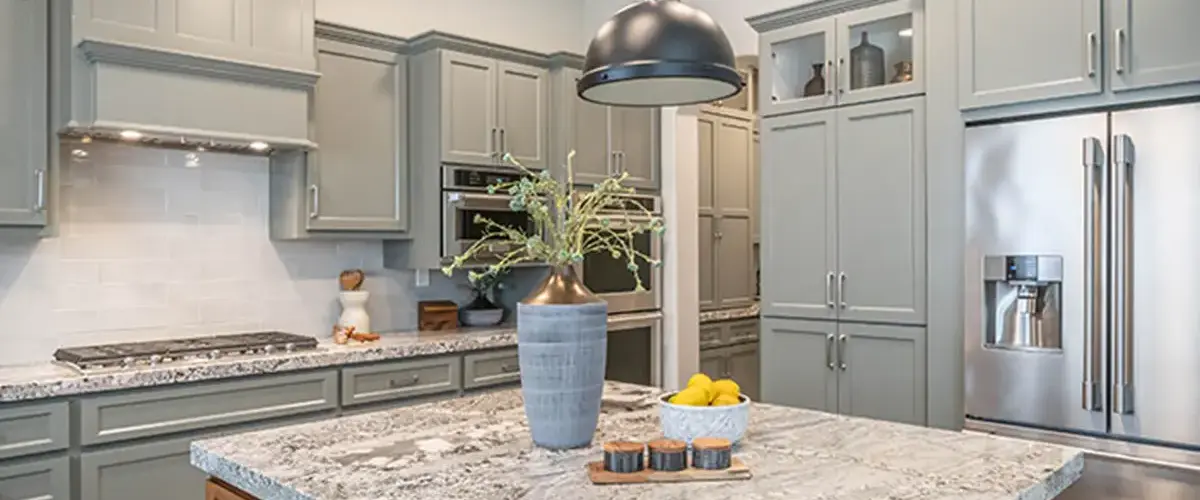 You can enjoy anything from a complete bathroom remodel to different remodeling services targeting your needs. We use quality products and materials in our construction services to ensure our home remodel experience is long-lasting.
With KHB Construction, home remodeling is made easy through quality and transparent services that include:
And We Can Do so Much More!
We offer home remodeling in Livermore, CA, and have worked with many happy customers that are now enjoying living in a home they've always dreamed of!
We target projects that include bathroom remodeling, guest bathroom additions, garage remodeling, major renovation processes, and many more.
Book the Top Home Remodeling Team in Livermore!
Call us at (209) 528-0255 and discuss your home remodeling in Livermore directly with the owners of KHB, Bobby and Ryan!
We are just two minutes away from starting to plan your Livermore home remodeling project and bring you closer to a comfortable, practical, and enjoyable home!