Home Remodeling in Pleasanton, CA
Interested in starting your home remodeling in Pleasanton CA? This guide will walk you through everything.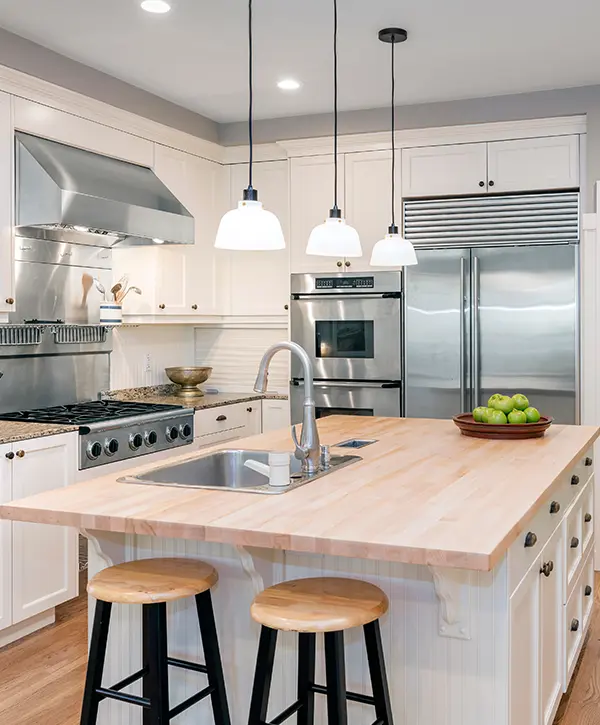 Home remodeling in Pleasanton, CA, shouldn't be something you worry about as long as you find the right company for the job. At KHB Construction, we are expert remodeling contractors who believe homeowners should be able to spend their free time doing things that matter to them, so we tackle the entire mess of home remodeling ourselves.
Whether you've ended your trip at the Ruby Hill Winery or just returned home with the groceries from the Pleasanton Farmer's Market, you want to be able to enjoy every second spent at home at the end of the day.
The satisfaction of finishing a do-it-yourself home renovation job can't be overstated. It's admirable to give do-it-yourself projects the old college try, but attempting anything that could put you or your tools in harm's way is foolish.
Home Remodeling Cost in California
| Area | Average Cost Range |
| --- | --- |
| Whole house (low-end) | $45,000 – $100,000 |
| Whole house (mid-range) | $100,000 – $250,000 |
| Whole house (high-end) | $300,000 – $600,000 |
| Full gut to studs & remodel | $100,000 – $200,000 |
| House exterior | $35,000 – $80,000 |
| Roofing | $15,000 – $20,000 |
| Kitchen | $40,000 – $100,000 |
| Bathroom | $30,000 – $80,000 |
| Bedroom / living room | $75,500 – $15,000 |
| Basement / attic | $30,000 – $75,000 |
Home Remodeling in Pleasanton, CA, Isn't As Seen on TV
Transforming a home is much more challenging than it appears on television. Renovations on home improvement shows often make the process look simple and straightforward, but they may be extremely difficult and time-consuming.
In order to make the procedure seem faster and more manageable on television, it is typically condensed from several weeks or months into only a few minutes or hours. Depending on the scale of the work involved, a home renovation project can take several weeks to finish.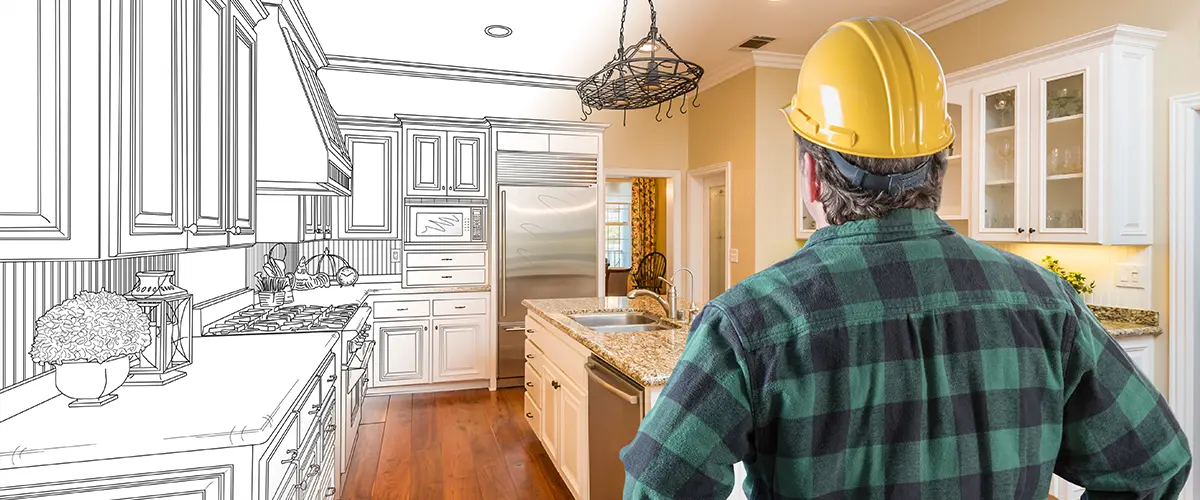 The high-end materials and appliances seen on several television shows are often out of reach for the average homeowner. In actuality, home renovations provide major challenges in terms of staying within a budget and locating reasonably priced materials and equipment.
When renovating your property, you can run into snags that will cost you more time and money than you had anticipated. Even though these difficulties are rarely depicted on television, they can cause tension and frustration in real life.
Professionals, including interior designers, handymen, and builders, commonly work together on home improvement shows. In practice, homeowners often have to find and coordinate the work of several different contractors, which may be a huge time commitment.
With KHB Construction, you don't have to do any of that. We take care of home remodeling in Pleasanton, CA, ensuring you enjoy all the benefits of a beautiful interior without having to work with multiple contractors or worry about unprofessional work.
You can turn to us for the full home remodeling experience, including home rewiring, replumbing, room remodeling, house additions, and many other services tailored to your family's needs.
Clients Vouch for KHB Construction's Professionalism
Our past customers share their experiences and express the joy of working with the professional home remodelers at KHB. 
How do I even begin to say how pleased I am with the workmanship and professionalism that Ryan and KHB provided.
From beginning to end everything went smoothly and we are 100% satisfied with the work that was done. The employees are also professional, knowledgeable, and friendly. Any questions I had along the way they answered.
Everyone was always up to date on what was happening and when. I would highly suggest them to anyone needing construction of any kind done on their home. Thanks again KHB.
Trustworthy contractors are hard to come by but Ryan and his team at KHB followed through from start to finish they kept us informed through the whole process and kept the work on schedule.
We were really impressed with the service they offered us and are in love with our new master bathroom. We can't thank the team enough!! I'd 100% recommend KHB to anyone looking to transform their home into their dream home!
Hiring Professional Contractors Means Stress-Free Home Remodeling Projects
Residents of California, including the San Francisco Bay Area, are often looking for the services of a contractors in Pleasanton. An expert team with a good project manager can do wonders for homeowners looking to remodel.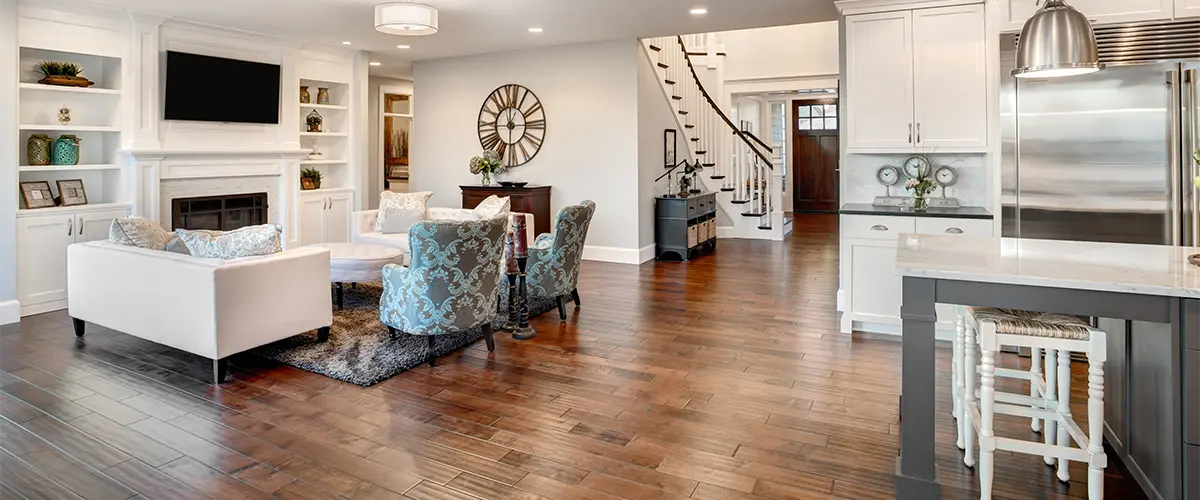 Hiring a home remodeling contractor will reduce your risk, save you money and time (which is the most valuable resource), and guarantee that the finished product looks exactly as you envisioned it from the start. KHB Construction will handle everything from obtaining permits to assuring code compliance to completing the work safely and on schedule.
You Benefit From Warranty Coverage
If something goes wrong with your home remodel a few months after it's finished, a reputable contractor will stand behind their work and fix it at no extra cost. If you choose to undertake the work on your own, you'd have to finish any necessary repairs yourself or pay someone else to do it. The two choices are not very enticing.
You Work With People Who Know What They're Doing
When you work with professional home remodeling companies, they know exactly what to do and when to do it. Every project is carefully planned out based on years of experience in home remodeling, so you don't have to worry about the next steps.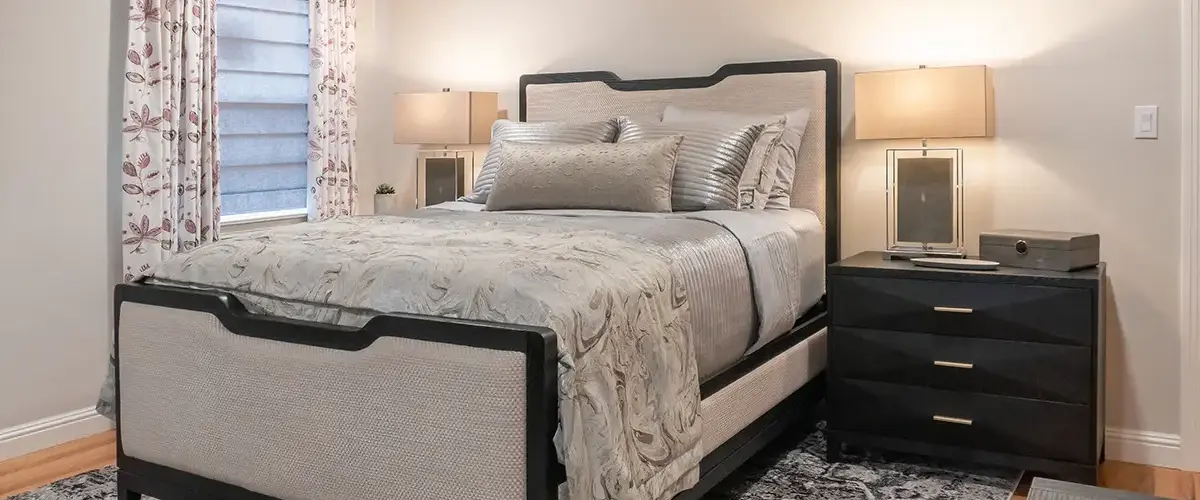 This will take a lot of stress off your shoulders and allow you to enjoy your home makeover while putting in as little effort as possible.
You Don't Have to Worry About Following Codes
It is important to check local building codes and laws before beginning any major renovations or additions to your property. Whatever effort you put in will be for naught if you fail to adhere to the rules and regulations that have been set up. Hiring a certified professional from the get-go ensures your needs will be met in every way.
You're Not Liable for Anyone Getting Hurt
Employing a professional will protect you from legal responsibility if a person is wounded on your property during the renovation. In a field where accidents occur far too frequently, it's important to ensure that your contractors have adequate protection against financial loss in the event of an accident.
Improvements to your home can be a time-consuming and expensive endeavor. Homeowners who are careful with their spending might save money by comparing bids from several service providers and, depending on the nature of the work, selecting more cost-effective materials and enhancements.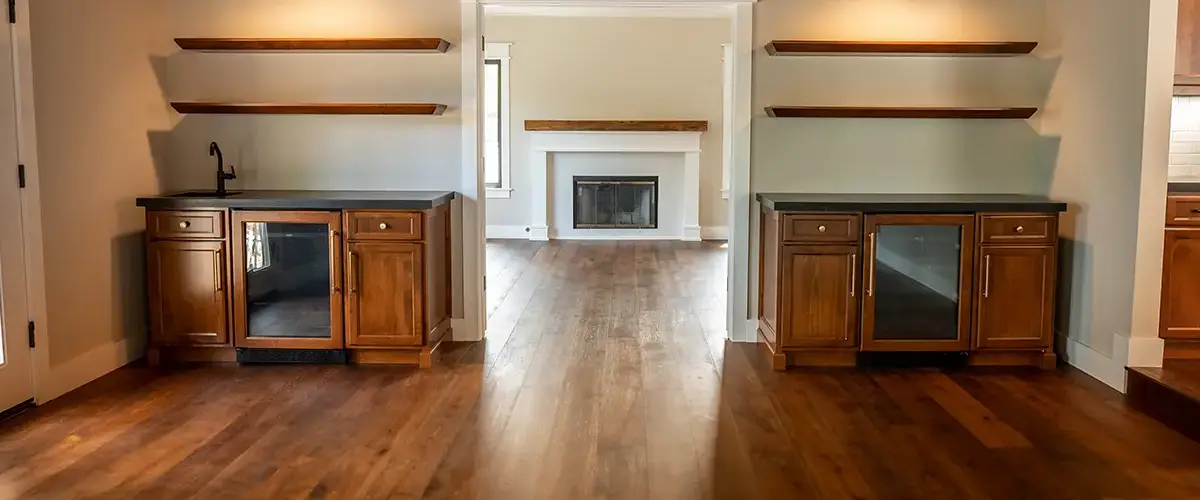 There will be less room for negotiation regarding the availability of that labor and those supplies. When you hire a general contractor, they'll coordinate the project schedule to ensure that everything runs smoothly and is finished on time.
Home remodeling companies and contractors know the best materials and brands to use in your home. As you choose a package suitable to your needs and budget, they will opt for the products that offer the best value possible.
You don't have to stress over researching the best materials for kitchen cabinets, the optimal flooring for your home environment, or the best faucet brands that fit your budget.
You Get to See a Lot of Professionals at Work
Years in the business should have allowed the seasoned general contractor to develop solid relationships with a wide range of suppliers and subcontractors. This is fantastic news for you as a house owner.
A home remodeling contractor knows a lot of subcontractors and suppliers because of their previous successful work together. A good reputation in the home renovation sector is invaluable, and everyone, from general contractors to suppliers to subcontractors, looks for reliable partners.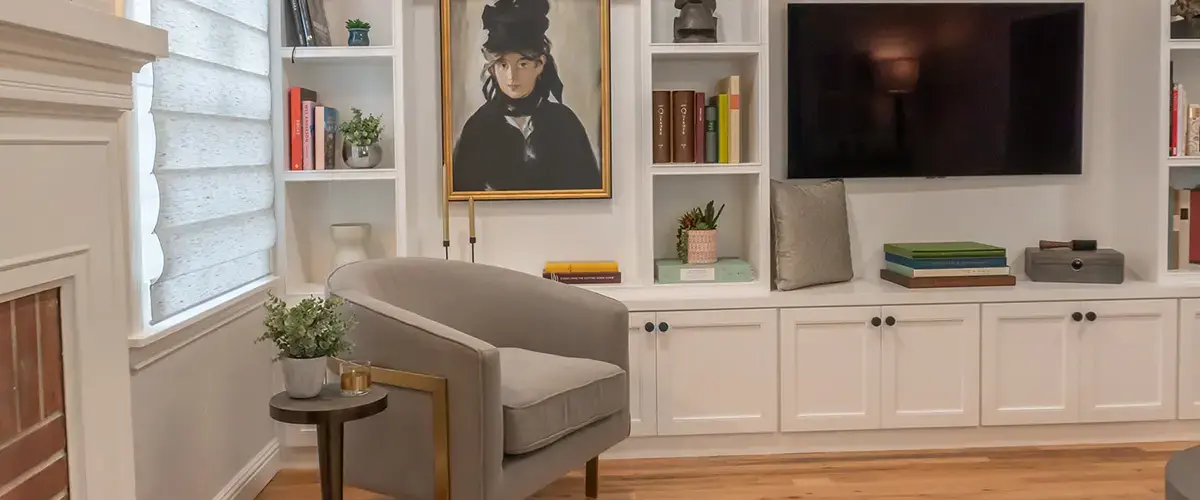 The financial bottom line may also benefit from these enduring connections. If a general contractor is likely to need more of a certain material or service in the future, they may be able to negotiate a lower price. If your general contractor is honest and easy to get along with, you may rest assured that they will finish your job quickly.
You Rarely Have to Worry About Going Over the Budget
Whenever you attempt a home remodeling or renovation project by yourself, you will encounter many unexpected costs. That makes it difficult to stay within a budget. While working with a home remodeling company and dealing with unforeseen costs is possible, that rarely happens.
Good companies will be able to provide accurate price estimates from the get-go. They've done this many times before and know pretty much what every homeowner can expect regarding costs.
Know that it may cost you more to bring in a professional to remedy your DIY mistakes than it would have cost to hire them to do the job properly in the first place if you ever get around to starting the project.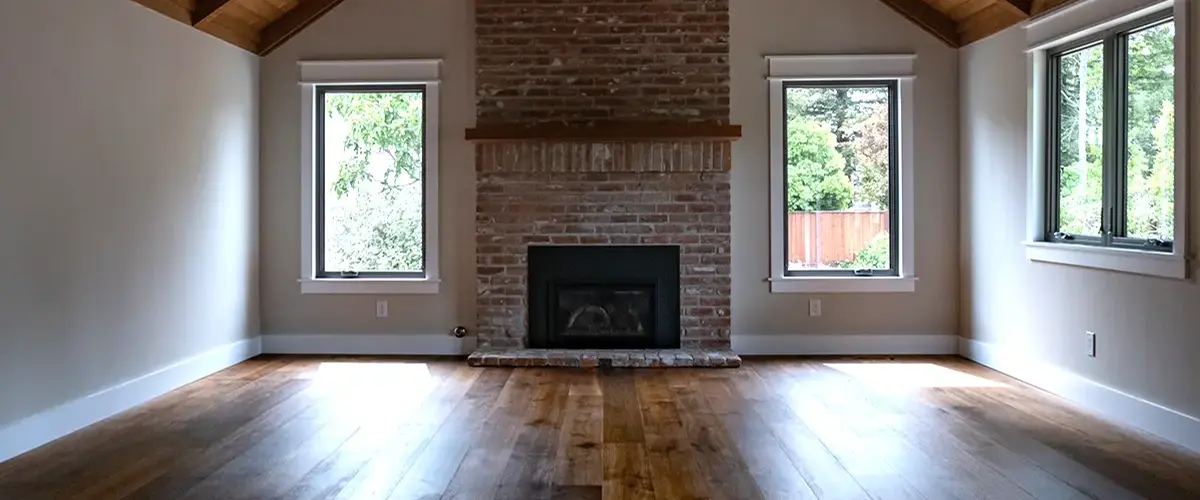 As the saying goes, "time is money," especially when it comes to DIY home renovation projects. You can avoid both by working with a general contractor. A homeowner's budget is important, but a general contractor's track record of successfully directing and finishing projects of a comparable nature is also valuable.
The City of Pleasanton also offers different grants and home rehabilitation loans for things such as electricity and plumbing if your home poses a health or safety threat, so that's a resource worth checking out.
Enjoy the Best Services for Home Remodeling in Pleasanton
If you're looking for high-quality services for a house renovation, KHB Construction can help you. Our previous clients and projects attest to our commitment to timely, high-quality service. Our total experience is over 25 years, making us unique among contractors.
As our client, you will be able to enjoy a wide range of perks, including:
Experience the Joy of Working With Professionals
A skilled general contractor can handle multiple jobs at once, including overseeing the delivery of supplies and coordinating the work of various specialists.
We offer many remodeling services for Pleasanton homeowners, from beautiful bathrooms to garage remodel ideas. You can explore our previous work and see that our past customers were happy with the room additions, bathroom remodeling, kitchen remodel, and other various services we have.
Experience the Joy of Working With Professionals
You will, of course, be updated at every stage. Yet, instead of coordinating with numerous subcontractors and suppliers, you will just have to deal with one central point of contact: the professional team at KHB Construction!
Call us at (209) 528-0255 and discuss your home remodeling in Pleasanton directly to the owners or KHB, Bobby and Ryan! Or click the button below for a free quote, and we'll personally call you as soon as possible!
Pleasanton is a charming city known for its picturesque landscapes, vibrant community, and rich history. Nestled amidst rolling hills and vineyards, Pleasanton offers a perfect blend of suburban tranquility and urban conveniences. One of its prominent landmarks is the Pleasanton Downtown Historic District, a quaint area that exudes a delightful small-town atmosphere. Another noteworthy landmark is the Alameda County Fairgrounds, which brings together locals and visitors alike for a celebration of agricultural heritage, entertainment, and family-friendly activities. For those seeking a connection to nature, Pleasanton Ridge Regional Park stands as an oasis of trails and open spaces, offering stunning panoramic views of the surrounding valleys and hills. Pleasanton is also renowned for its strong sense of community, with events such as the First Wednesday Street Parties and the Friday Night Concerts in the Park fostering a sense of togetherness and camaraderie among residents.