If you're like most people, you probably take a shower every day. It's one of the most essential parts of our day-to-day lives, and it's something that we all enjoy. 
So why not make your shower as enjoyable as possible? By remodeling your bathroom, you can add value to your home and improve your daily routine. Here are just a few of the benefits you can expect from a remodeled bathroom shower.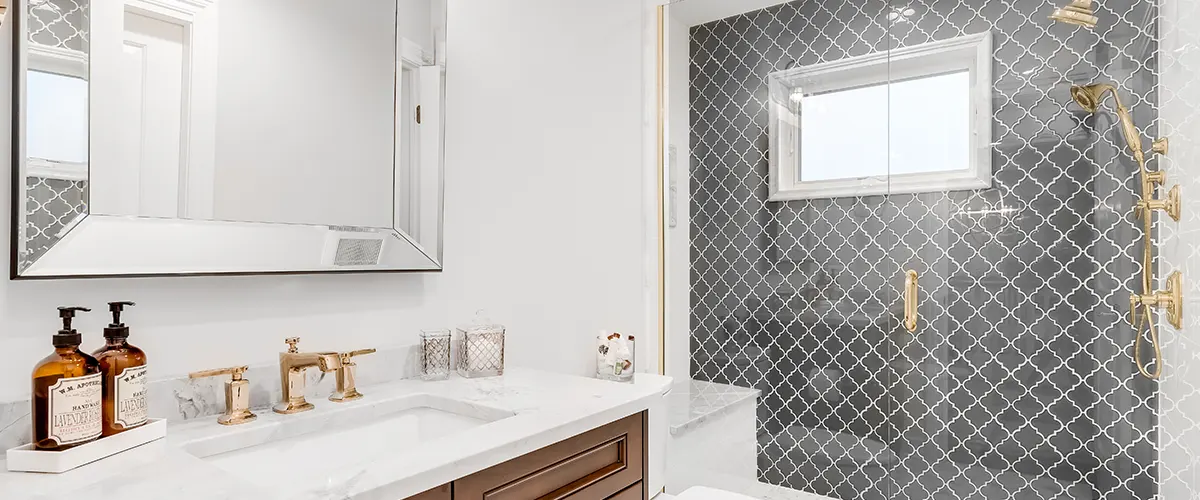 1. Improved Shower Functionality
These days, bathrooms come equipped with all sorts of features that can make your bathing experience more enjoyable.
From built-in speakers in showers to water-saving settings, there's a shower out there that has everything you're looking for. If your current shower isn't cutting it anymore, then it might be time for an upgrade. From the type of shower head to the water pressure, there are many factors that can affect your showering experience.
One way to ensure a great showering experience is to invest in a modern shower with all the bells and whistles.
From powerful jets to adjustable water pressure, modern showers have it all. Not to mention, they can also be quite stylish, making them a worthwhile investment for your home. So if you're looking for an upgrade, be sure to consider a modern shower. It could be exactly what you need.
No one can deny that a bathroom shower makeover can brighten up any home. After all, the bathroom is one of the most heavily trafficked rooms in the house. But when it comes to a complete overhaul, many homeowners worry about the cost and effort involved. However, there are plenty of ways to give your bathroom a new look without breaking the bank. For instance, a simple coat of paint or a freshly tiled shower floor can do wonders for updating an outdated space.
Or, if you're looking for something more dramatic, you could consider installing new shower heads and shower fixtures. Whatever route you choose, a bathroom remodel is an easy way to upgrade its appearance and increase your home's value without changing the layout of your bathroom walls or raising the shower ceiling.
And if you're looking for inspiration, there are plenty of amazing bathroom makeovers out there to give you some ideas. After all, installing new walk-in showers or frameless showers can really transform your bathroom and make it into a stylish space. Plus, it's a relatively easy project that won't take up too much time or money. You can replace your shower door and shower walls or add a fancy shower curtain. If the budget allows, you can even opt for a walk-in shower with subway tiles and new fixtures all around your shower area.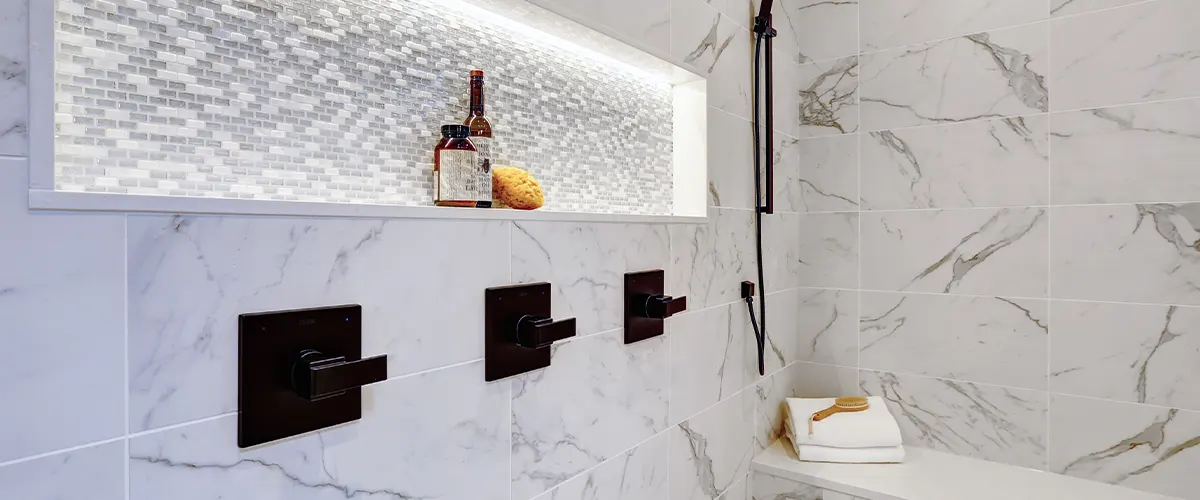 When it comes to choosing a home improvement project, many homeowners focus on projects that will add value to their property. While a kitchen or bathroom remodel can certainly do this, they can also be some of the most expensive renovations to undertake. If you're looking for a more affordable way to upgrade your home and save money, a bathroom shower remodel is a great option.
By upgrading your shower, you can make a big impact without emptying your pocket. There are a number of different ways to do this, from simply replacing the shower head to installing new tiles or even a walk-in shower.
And if you're working with a limited budget, there are still plenty of ways to make a difference and not go overboard with the shower remodel cost. Even something as simple as new towel bars or faucets can give your bathroom a fresh new look.
Anyone who has ever stepped into a cold, cramped shower knows that the bathroom can be a source of stress. One of the biggest remodeling benefit in our opinion is how much prouder you'll feel about your new bathroom, and how better it'll make your mornings. 
When your daily ablutions are performed in a space like this, it can be tough to relax and let the tension wash away. However, with bathroom remodel projects, you can create a space that is both beautiful and functional.
Heated towel racks will ensure that you always have a warm towel to wrap yourself in after a shower. Calming colors and luxurious textures will help you relax and unwind. And, if you really want to escape the outside world, consider adding a claw-foot tub to your space. Whether you're soaking away your troubles in your frameless shower enclosure or enjoying the space of a master bathroom, your renovated bathroom will be your happy place.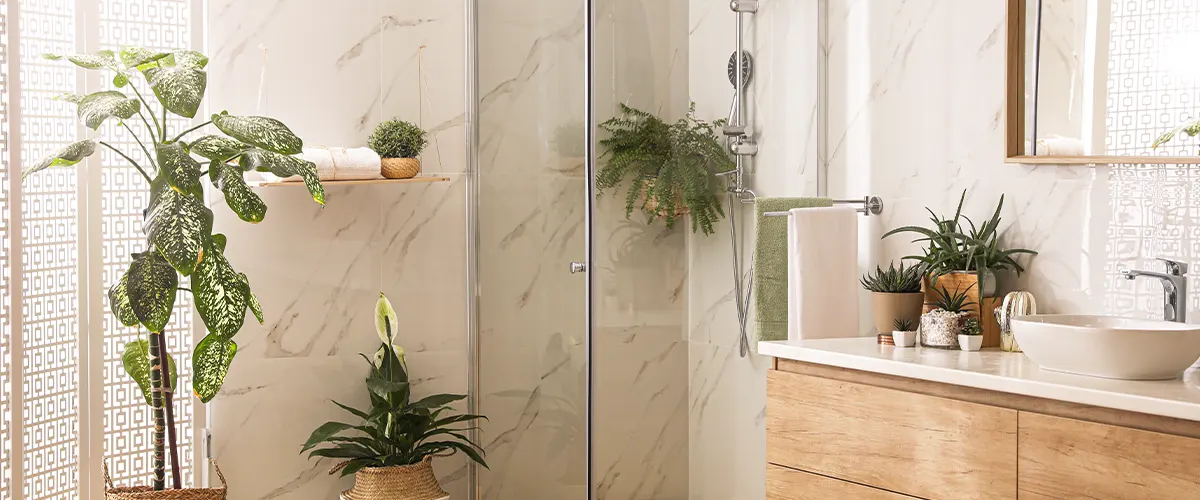 If your home is like most, a good portion of your monthly utility bill goes towards heating and powering water. 
In fact, the average family spends more than $100 per month on water bills, making it one of the largest expenses after mortgage or rent payments. But there are ways to cut down on these costs, and they don't necessarily require making big changes.
For example, replacing an old, leaky faucet can save you up to $35 per year on your water bill. Adding aerators to your faucets and showerheads can also help to reduce water usage, as can installing an on-demand water heater. Finally, switching to a low-flow toilet can save you upwards of $100 per year on your water. By making a few simple changes, you can dramatically reduce your monthly utility costs.
Bathrooms are one of the most important rooms in our homes, so it makes sense to remodel them to match your changing needs.
Unfortunately, many bathrooms are cluttered and poorly designed, making them more of a source of frustration than a place of relaxation. Luckily, there are now many options for increasing storage capacity in your bathroom, so you can finally find a home for all your towels, cleaners, toiletries, and medicines.
With smart cabinetry designs, you can have a bathroom that is both functional and stylish. So when you renovate your bathroom, be sure to consider the many ways you can increase its storage capacity. Your days will start and end on a much better note when you have a clutter-free bathroom to retreat to.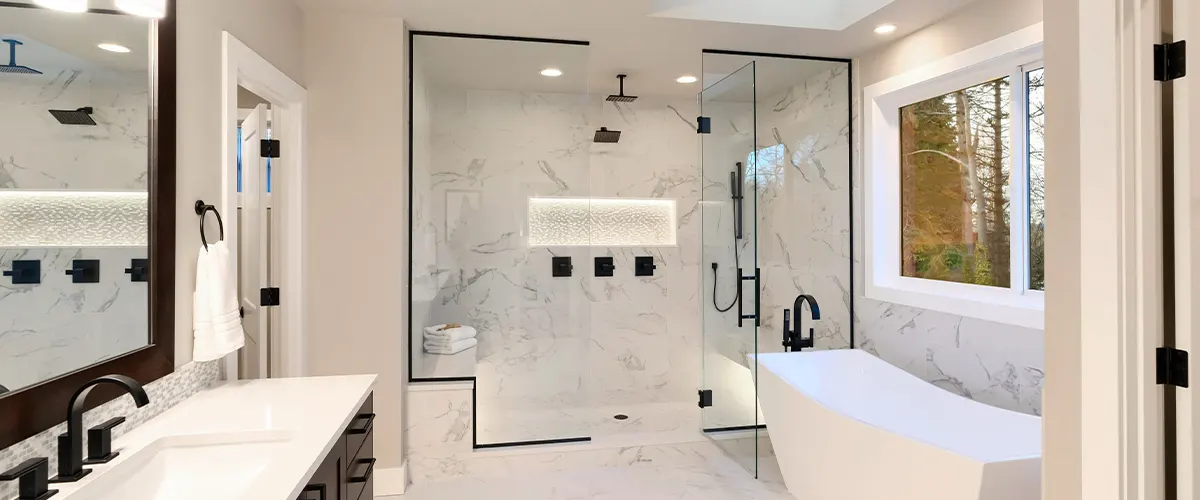 These bathroom remodeling benefits are sure to give you an amazing bathroom experience and make your day-to-day life so much easier.
All of these factors are important when it comes to remodeling your bathroom, and they're all worth considering if you want to get the most out of your investment.  
For more design ideas you can check NKBA's website and if you need help deciding which features are right for you, our team is here to assist. Contact us today to get started on your dream bathroom!